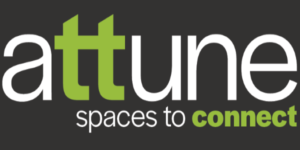 Attune
Downers Grove, IL 60515
Non-Travel,
Non-Travel Industry related, Training and Development
Overview
Attune is a leading provider of meeting and training spaces with dozens of locations across the country. Whether you're planning a one day meeting or a week long training event, Attune has you covered with state-of-the-art technology, presentation tools, various catering options, and onsite support. If your event requires remote attendance as well as in-person attendance, we have the collaboration tools to support remote attendees. Our planning team is here to help you manage and plan your event, from offering lodging solutions and special rates to helping you set up the perfect seating configuration for your event. Contact us today to book your meeting/training room.
| | |
| --- | --- |
| Company Size: | 50 to 200 employees |
| Head Office: | 2001 Butterfield Road, Suite 1500, Downers Grove, IL 60515 |
| Perks & Benefits: | Professional development |
Are you also a team member of Attune, if so, click HERE to add your profile
STAY UPDATED WITH THE LATEST TRAVEL NEWS, JOBS & EVENTS!
Join over 180,000 travel agents, professionals and executives subscribed to our daily newsletter.
You can unsubscribe at any time
Do NOT follow this link or you will be banned from the site!