Cancun Airport Transportation
Q.R., Mexico
Airport / Airport Services,
Travel Agent (Car)
Overview
Find the best transport option on our website. If you don't know how to get to Cancun Downtown from the Cancun Airport visit this page. Cancun Airport transportation offers all the amenities that you need on your next trip to paradise.
Cancun International Airport is located on the Caribbean coast of Mexico. It is one of the most important airports in the country and Latin America. It has four terminals where thousands of passengers arrive daily from all over the world. Approximately receives 2,785,277 passengers per month.
Cancun Airport currently offers flights to over 20 destinations in Mexico and to over 30 countries in North, Central, South America and Europe. The Airport also receives the largest variety of foreign airlines from across the country.
| | |
| --- | --- |
| Company Size: | 200 to 500 employees |
| Head Office: | Cancun - Chetumal Km 22, 77565 Cancún, Q.R., Mexico |
| Perks & Benefits: | Vacation time |
Current Staff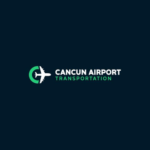 Melissa Vega
Branch Manager at Cancun Airport Transportation
Quintana Roo, Mexico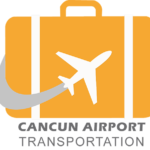 Cancun Airport Transportation
Private Transportation Provider at Cancun Airport Transportation
Quintana Roo, Mexico
Are you also a team member of Cancun Airport Transportation, if so, click HERE to add your profile
STAY UPDATED WITH THE LATEST TRAVEL NEWS, JOBS & EVENTS!
Join over 180,000 travel agents, professionals and executives subscribed to our daily newsletter.
You can unsubscribe at any time
Enable Notifications
Ok
No thanks