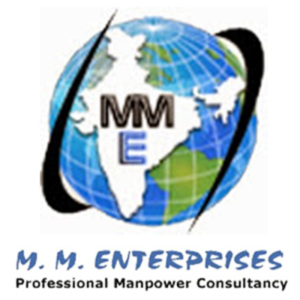 MM Enterprises
Delhi, India
Recruitment,
Training and Development
Overview
MME is one of the leading Manpower Recruitment Consultancy in India providing complete HR solutions to prestigious companies. Our services for the professional Executive and top management staff, Payroll outsourcing services, Staffing services, International recruitment consultants, and other HR management solutions from last 26 years in organized sectors in India and as well as Globally. An Indian, Delhi based company dealing with 1000+, fortune clientele across the globe. MME started out a very humble beginning in the year 1994 and seen as a world leader in the HR industry with a short span of time.
Company Size:
10 to 50 employees
Head Office:
Delhi, India
Perks & Benefits:

Bonus

Flexible hours

Health insurance

Paid maternity / paternity leave

Paid sick days

Professional development

Work-from-home
Are you also a team member of MM Enterprises, if so, click HERE to add your profile
STAY UPDATED WITH THE LATEST TRAVEL NEWS, JOBS & EVENTS!
Join over 180,000 travel agents, professionals and executives subscribed to our daily newsletter.
You can unsubscribe at any time