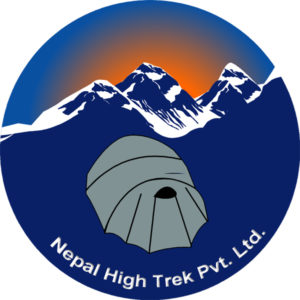 Nepal High Trek & Expedition Pvt. Ltd
Nayabazar
Attractions, Government & Tourism Boards, Hospitality, Travel Agent or Tour Operator, Travel Marketing, Travel Technology
Tour Operator or Guide, Travel Agent (Corporate/Business Travel), Travel Agent (Groups), Travel Agent (Luxury), Travel Media, Tour Wholesaler
Overview
Nepal High Trek and Expedition a rising adventure company and running with great success over the years until the present. The success of our well managed holiday is because of our excellent teamwork, where our expert guides offer you with great knowledge of the area of travel, and in-depth information on the area of destination. Nepal High Trek and Expedition run and managed by AnjanTamang in order to offer quality and safe holiday to our guests, beside treks and tours we run community services around rural villages by volunteering and supporting hygiene- maintaining walking trails, helping local schools and providing an eco-friendly environment as well offering advice on eco-tourism. Nepal High Trek & Expedition provides the welfare of its staff and porters with medical, insurance, and sustainable allowance and wages for the good work provided; this makes our entire trip successful and a winner.
Company Size:
1 to 10 employees
Head Office:
Nayabazar
Perks & Benefits:

Bonus

Competitive salaries

Vacation time
Team Photos:
Are you also a team member of Nepal High Trek & Expedition Pvt. Ltd, if so, click HERE to add your profile
STAY UPDATED WITH THE LATEST TRAVEL NEWS, JOBS & EVENTS!
Join over 180,000 travel agents, professionals and executives subscribed to our daily newsletter.
You can unsubscribe at any time