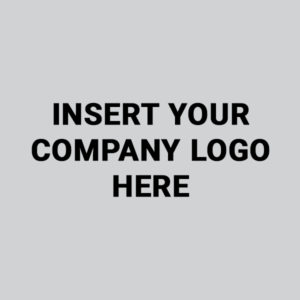 Roger Rasheed.com
Burnside SA, Australia
Non-Travel
Non-Travel Industry related
Overview
ROGER RASHEED
Roger has a natural appetite and ability to impact others, via their personal and team performances. You will find his work infectious and highly rewarding on many aspiring levels. Roger's a proven leader; his energy and drive to impact others through his performance platform has proven to be highly successful and sustainable, delivering growth in changing climates, which continually challenge.
Roger is a highly respected International Tennis, Business and Life Performance Coach.
His sporting career commenced as a footballer before tennis took over from the age of 15. The journey as a professional tennis player was short lived due to major spinal issues. He retired at age 22.
Roger worked in the health, fitness and performance industries. He then decided to continue his tennis pathway through the form of coaching, which commenced internationally on the ATP World Tour in 2002.
He has coached and mentored elite, global tennis stars including, Lleyton Hewitt (world number 1) , Gael Monfils (world number 6), Jo- Wilfred Tsonga (world number 5) and Grigor Dimitrov (world number 3) over a 16 year period. This era arguably housed the greatest players in tennis history, Roger Federer, Rafa Nadal and Novak Djokovic.
He also acts as a consultant to many international sporting athletes, teams and coaches from around the globe. His performance delivery has taken him into many codes of sport, including Football, Cycling, Boxing, Athletics, Swimming, Skiing, Motor Sport, Equestrian, Golf and more.
Roger's elite high performance brand also sees him naturally and passionately cross over into the business sector. He works with global CEO's, high level management and their teams, to drive connectivity and performance between the brand, employees and the consumer.
Roger has a passion for performance and believes each of us has a talent pool that can deliver elite results through a better understanding of the personal platform model required. He's identified from the onset of his coaching career that it's about the wellbeing of the individual as a priority. Taking care of that is the critical driver of the outcomes he's looking for.
Roger's passion for helping others shows strong through his philanthropic foundation, the Roger Rasheed Sports Foundation. It's vision is to "use sport as a medicine to save lives", for children in extreme disadvantaged communities. He believes that sport can be a major player in changing cultural behaviour and pathways in disadvantaged communities, a tool that needs to be taken seriously and heavily invested in. Use sport productively in this space and the overall impact is life changing. This foundation was established in 2011.
(www.rogerrasheedsportsfoundation.com)
Roger has life experiences across all elements, from extreme vulnerability to extreme opportunities. This is why his FULL story is compelling and his ability to lead and get the most from others comes naturally to him.
ROGER RASHEED
1 – International Performance Coach – Business – Sport – Life
2 – International Tennis and Performance Coach
3 – Sports Consultant
4 – Global Business Performance Consultant
5 – Founder of Roger Rasheed Sports Foundation – saving children's lives using sport.
6 – Ambassador of Port Adelaide Football Club
7 – Roger Rasheed Sports Foundation board member .
8 – ATP Tour Board Member – Former
9 – Lacoste – International Brand Ambassador
10- Maui Jim – International Brand Ambassador
11- Media Personality
12- Key Note Presenter
13- Father to daughter India Rasheed
www.rogerrasheed.com
| | |
| --- | --- |
| Company Size: | 1 to 10 employees |
| Head Office: | Burnside SA, Australia |
Current Staff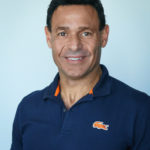 Roger Rasheed
International Performance Coach - Sport - Business - Life at Roger Rasheed.com
Burnside SA, Australia
Are you also a team member of Roger Rasheed.com, if so, click HERE to add your profile
STAY UPDATED WITH THE LATEST TRAVEL NEWS, JOBS & EVENTS!
Join over 180,000 travel agents, professionals and executives subscribed to our daily newsletter.
You can unsubscribe at any time
Do NOT follow this link or you will be banned from the site!