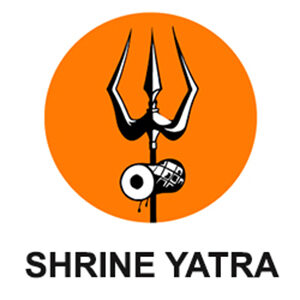 Shrine Yatra
East Vinod Nagar, Delhi-110091
Car Rental, Hospitality, Travel Agent or Tour Operator,
Car Rental, Hotels and Accommodation, Tour Operator or Guide, Travel Agent (Groups), Travel Agent (Luxury), Travel Agent (MICE), Travel Agent (Online), Travel Agent (Retail/Leisure)
Overview
If you are looking for the best travel agency & tour operator for any trip, then the name of Shrine Yatra comes first. With an experience of more than 5 years, Shrine Yatra is engaged in the noble cause of helping pilgrims fulfill their long-standing desire to complete their pilgrimage at the most cost-effective package.
Shrine Yatra is a registered company under the Indian Government, which is most popular for conducting pilgrimage travel packages with its best service. Its head office is Delhi based and it also has many more branch offices located in Haridwar, Prayagraj, Jaipur, Varanasi, Mumbai and Ahmedabad.
Having said that whenever you take any difficult journey and need professional help with devotion and dedication to fulfill their religious aspiration. Here, you can utilize the expertise and experience of Shrine Yatra, which is a renowned tour and travel company. Shrine Yatra has been helping thousands of pilgrims realize their lifetime dream of doing spiritual trip every year at most cost-effective pilgrimage tour packages.
We are famous for some spiritual tours, these include Chardham Yatra in Uttarakhand, Amarnath Yatra, Kailash Mansarovar Yatra, Nau Devi Yatra, Manimahesh Yatra, Shrikhand Mahadev Yatra, Kinnaur Kailash, Adi Kailash, Varanasi Ayodhya Prayagraj Yatra, Haridwar Rishikesh Yatra, Vaishno Devi Yatra, Dwarka Somnath Yatra, Pashupatinath Yatra, Muktinath Yatra, apart from these we also offer trips to Uttarakhand, Himachal and Kashmir. The reason we are cost-effective to others is that we have a stronghold in the travel industry owing to our fair dealing and operational policies. This allows us to crack some great deals with our travel partners, which is ultimately going to benefit our clients.
In addition to this, we offer 24/7 customer service. Our travel consultants work round the clock to help you anywhere and in anyway during your spiritual and religious yatra. Our seamless support network ensures that you don't face difficulty or inconvenience at any time during the course of journey.
Just leave your Chardham Yatra or other spiritual expedition-related worries to Shrine Yatra. as we are the best travel agent in Delhi as well as the best tour operator in Haridwar or Rishikesh for Uttarakhand tour packages.
We mean every word of what we commit. Believe us we don't disappoint. Just visit our website or call our travel consultant right away to know mo`re about our attractive pilgrimage tour packages and the travel schedule.
Company Size:
1 to 10 employees
Head Office:
R-112, East Vinod Nagar, Delhi-110091
Perks & Benefits:

Flexible hours

Vacation time
Are you also a team member of Shrine Yatra, if so, click HERE to add your profile
STAY UPDATED WITH THE LATEST TRAVEL NEWS, JOBS & EVENTS!
Join over 180,000 travel agents, professionals and executives subscribed to our daily newsletter.
You can unsubscribe at any time