Conrad Maldives Rangali Island unveils the "world's first undersea residence"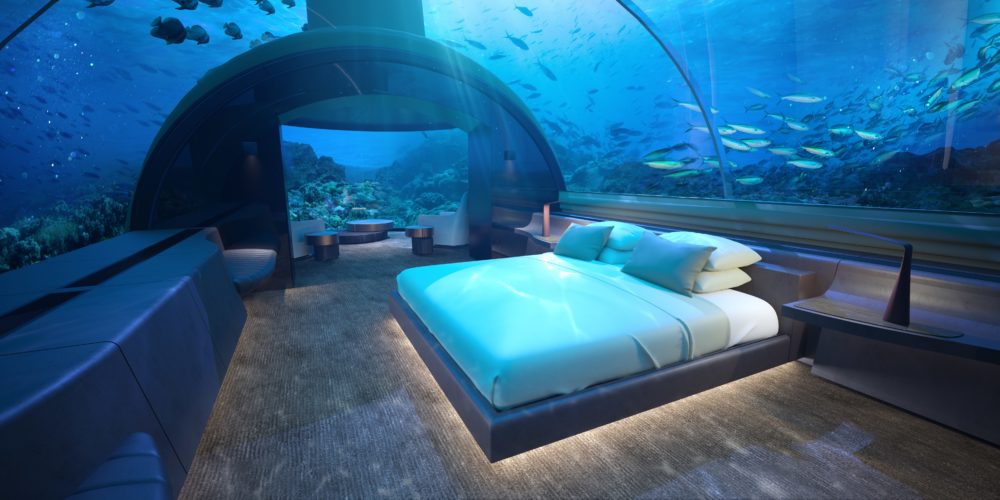 Conrad Maldives Rangali Island has announced the submersion of the resort's new undersea residence The Muraka, slated for completion by the end 2018.
Promoted as the "first residence of its type anywhere in the world" (though I think Pemba Island's Manta Resort – which opened a three-level accommodation 4m below the Indian Ocean in 2013 – may disagree), The Muraka (or 'coral', in the local vernacular) project is the result of a US$15 million investment from the Conrad group, who introduced the world's first undersea restaurant Ithaa, at the Rangali resort in 2005.
Stefano Ruzza, general manager at Conrad Maldives Rangali Island, said: "Through our development of the world's first undersea residence, we continue to shine a light on the Maldives as a luxury destination as well as a cultural and natural wonder for global travellers."
"We are excited to present Muraka's unique sleeping under the sea experience to our future guests, providing them with an extraordinary seascape of the Maldives from an entirely new perspective," Ruzza added.
"Innovative and transformative experiences"
Chief architect on the project and Crown Company director, Ahmed Saleem, who collaborated with M J Murph, the aquarium specialists based out of New Zealand, to bring the project to fruition, explained: "Driven by our inspiration to deliver innovative and transformative experiences to our global travellers, the world's first undersea residence encourages guests to explore the Maldives from an entirely new perspective below the surface of the sea.
"The Muraka marks our second venture in underwater architecture and technology, next to Ithaa Undersea Restaurant, which is celebrating its 13th anniversary this month. Through our rich history of being a trailblazer in innovative luxury hospitality, we are proud to remain at the forefront of cutting-edge design, technology and architecture."
Muraka's split-level design is made up of an upper storey featuring a twin-size bedroom, bathroom, powder room, gym, butler's quarters, private security quarters, integrated living room, kitchen, bar and dining and a sunset facing observation deck. The opposing wing (or is it fin?) has all the same features but with a sunrise facing viewing platform.
The upper level also contains an additional king-size bedroom and bathroom, which boasts a masterfully appointed ocean-facing bathtub, ideal for soaking in views of the endless horizon. In total, Muraka can accommodate up to nine guests.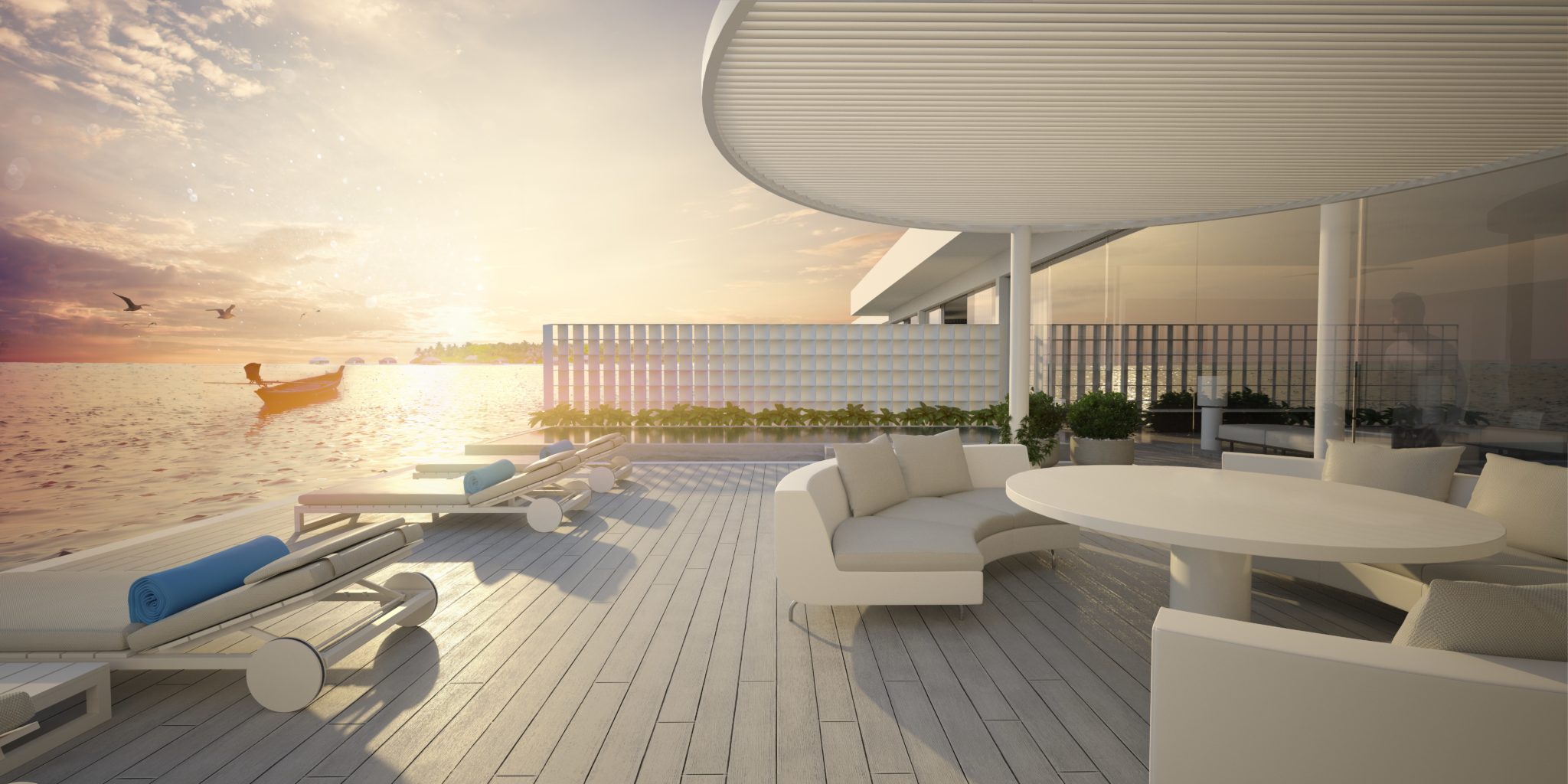 "We are excited to see The Muraka bring to life the contemporary design, leading innovation and entrepreneurial spirit that serve as the foundation for the Conrad brand, said Martin Rinck, global head of luxury & lifestyle brands at Hilton. "With the development of the world's first undersea residence, Conrad Maldives Rangali Island will offer visitors the opportunity to experience the Maldives like never before."