"It's not just about food it's about gastronomy tourism," says CEO Ctrip Gourmet List
Yesterday, I brought you news that Ctrip, China's largest travel company and the world's second largest, had entered the food and beverage market with its first international launch ceremony, which took place at the So Sofitel in Bangkok at the weekend.
The event proved to be quite the party and between fascinating speeches, a spectacular dance performance – not to mention lip smacking finger-food from Gourmet List's partners – I was able to grab ten minutes to speak to Kimi Liu, chief executive officer of Gourmet List, and discover more about the service.
TD: How did Gourmet List start?
KL: Essentially, our chairman realised there was no food or restaurant reference service in China. He believed that Ctrip should enter this market to provide our customers with knowledge on the best places for them to eat in 100 cities across the globe.
So, Ctrip Gourmet List was introduced in 2016 to provide Chinese travellers with easy-to-access food and restaurant recommendations, as well as convenient online table booking, in major cities around the world.  By 2017, we had already reached 120 cities and by the end of this year, we will be established in 150.
"Connecting cuisine to lifestyle and travel"
How does the Ctrip Gourmet List differ from other restaurant review platforms, such as TripAdvisor, or indeed the Michelin Guide?
I think it differs from other guides because it is not just about food but more about bringing cultures together and connecting cuisine to lifestyle and travel. Our goal is not only to satisfy customer needs or to discover local foods — but to find that personal connection as well.
Gourmet List has been compared to the Michelin Guide, is that an appropriate comparison?
Not exactly. We try to cater for all different levels and Ctrip Gourmet List is divided into three different segments: Ctrip Stars, which is more like Michelin and is focused on fine dining restaurants; Ctrip Select, which looks at affordable but still high quality eateries; and Ctrip Flavour  which features regional, less well known locations serving authentic regional food.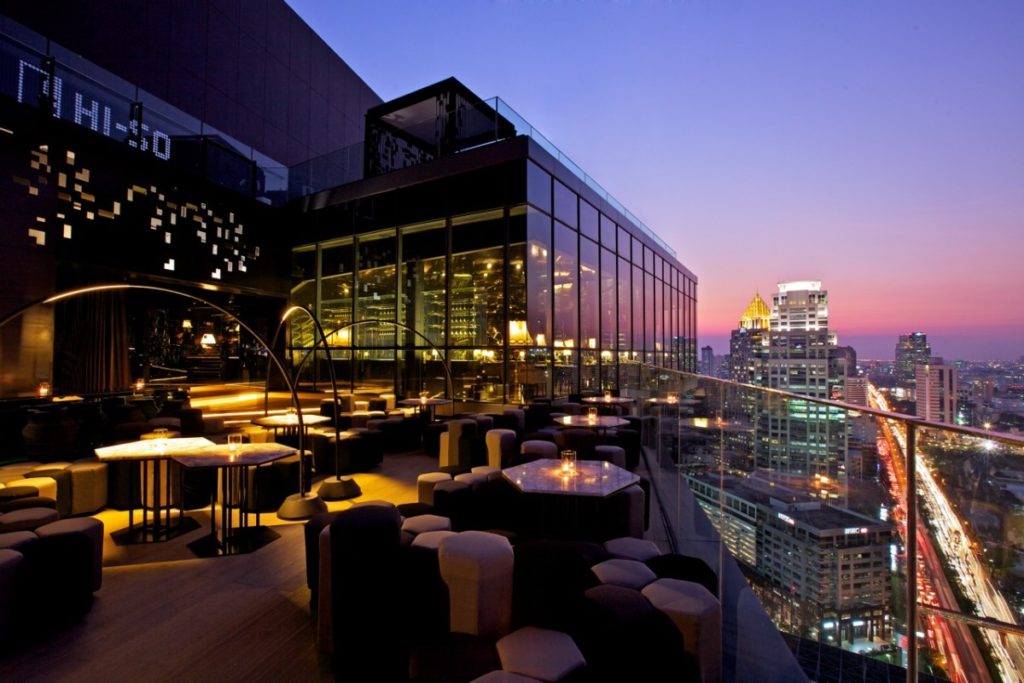 That's a huge remit. Where do you source all your information?
As a tech company we need to gather information and data, so we have recruited more than 20,000 of what we call Gourmet Hunters across the planet to give us specific and detailed knowledge of which restaurants are best in any given territory.
Where do you find all your Gourmet Hunters?
Well, it's a small world and almost every Chinese person has WeChat and Weibo (instead of Facebook and Instagram). We use this social media to find local food bloggers to add to the team. We then send them on assignment to write a review and take pictures, with their bills and expenses covered by us.
We have a department to organise all these people which is a great advantage in the operational side of Gourmet List.
"The perception was that wherever Chinese people go they only want to eat Chinese food"
Which foods interest Chinese people? 
China has changed a lot; only a couple of years ago the perception was that wherever Chinese people go they only want to eat Chinese food but this is not necessarily the case. Cuisine is huge in China and Chinese people are very keen to try the local food of the destinations they visit.
For example, if they are in London they want to try fish and chips, in Thailand they want pad thai and in Japan, it's sushi and sashimi. In China, the people are really interested in small regional restaurants that have some history. It's not just about food it's about gastronomy tourism, you can discover so much about a place through the history of its restaurants.
Are there any new partnerships in Asia you can tell me about? What is coming up next?
We are always working on new partnerships and we have recently entered a relationship with chope.com and we have another potential one coming up, but I can't tell you who they as we haven't signed the contract yet. They are here tonight though.
We have launched all over the world but we can't do a ceremony like this one in each territory, our next location will be in Tokyo, Japan, our second largest market. It's a very different market to Thailand, so that will be very interesting.