Demystifying air travel with Mystifly
Contributors are not employed, compensated or governed by TD, opinions and statements are from the contributor directly
The rise of e-ticketing and GDS in the early 2000s made it easier for travel agencies (plus OTAs), TMCs and other travel resellers to book airplane tickets, but there were still snags in the overall process. First was the difficulty in buying tickets from destinations outside of the buyer's point of origin; another was that final ticket prices were affected by currency exchange and interbank fee rates. Finally, the limited payment options available then did not allow for tickets to be put on hold or paid later.
Right on the heels of the 2008 financial crisis, Rajeev Kumar proposed a fix: consolidating global airfare online. After a modest start in Bangalore, Mystifly has since become the definitive anywhere-to-anywhere B2B global airfare marketplace, with more than 900 airlines, nearly 3,000 customers, more than 34,000 city pairs, nearly 80 point-of-sale countries, almost 200 connected countries, 11 Travel Tech Thursday videos (watch them here), and three World's Leading Airline Consolidator Awards in a row to account for it.
Whew! With all this excitement, I spoke with the Mystifly co-founder and CEO to learn more about managing a three-peat win, its continuing evolution, and the growth of the travel tech industry. Read my interview with Rajeev Kumar below:
TDM: Congratulations on winning the World's Leading Airline Consolidator Award thrice in a row! How does it feel to have done so? 
Rajeev: Winning this title is a testament to the hard work of every Mystian without whom we would not have made it this far. We've held the title since 2015, and to have once again been voted for it gives us that boost of morale and confidence to continue our efforts towards excellence. This win validates everything that we have worked towards and encourages us to reach beyond. We are grateful for the continued support of our customers, partner network and suppliers and look forward to achieving greater heights!
TDM: How was 2017 for Mystifly? Besides the World's Leading Airline Consolidator three-peat, what would you count as your biggest win for 2017?
Rajeev: Last year, for our organization, was the year of transformation and big leaps. We took on the task of transitioning from an airfare marketplace into a value hub marketplace. The aim was to enhance our customers' ability to create better experiences for their consumers.
To keep up with the changing "Mobile First" world, we began the process of enabling our B2B customers to support the needs of their tech-savvy users. On the leadership front, we added strength and number to the team by welcoming industry veterans with decades of experience and equally impressive track records. We also reaffirmed our commitment to expanding frontiers by adding depth to our key markets – China and the Americas.
"To have once again been voted for the title of World's Leading Airline Consolidator gives us that boost of morale and confidence to continue our efforts towards excellence."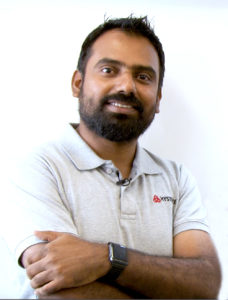 TDM: Does Mystifly still receive VC investments, or has it fully transitioned into profitability?
Rajeev: In terms of profitability, we are one of the few start-ups in the industry who have managed to strike a balance between sustained growth and favourable returns. As far as VC investments go, we keep our options open as we accelerate our efforts towards transformation and the next big leap.
TDM: As one of the early travel tech start-ups, what were the key learnings in your journey?
Rajeev: A differentiated product that serves as a problem solver is a mandate. In any given market, there will always be a handful of competitors, all offering similar solutions. The key is to understand the gaps in the market and the changing needs, and to stay ahead with a competitive edge that addresses these needs. In a dynamic and evolving industry such as ours, the key to survival is to adapt and continuously upgrade products in terms of features and technology in order to remain relevant to customers.
TDM: What do you think is the biggest secret to Mystifly's success? 
Rajeev: With a comprehensive coverage from over 750+ airlines including 200+ LCC airlines, we enable our customers to do away with the hassle of looking through multiple content sources to access great fares. There are three obvious factors that have contributed to our expansion: our partners, our products and our people.
Crucial to powering our valuable customers are our supplier partners across the globe. Mystifly's booking platform was one of the first consolidation platforms in the market that brought the legacy world and the new age world on a common platform.
While our products serve as problem solvers for our customers, our focus also lies in the overall customer experience. Our products are subject to continuous upgrades and revamps based on customer feedback, to ensure that we maintain new and exciting differentiating factors that keep us relevant to the times.
While I admit the heart of our organization is our partners and product, our company is built on its people. Mystifly is made up of incredible people, each as skilled and dedicated as the next. Each one brings something unique to the table that contributes to the growth of Mystifly. The expansion and success of the company is a reflection of the hard work and dedication of each Mystian.
"There are three factors that have contributed to our expansion: our partners, our products and our people."
TDM: With blockchain technology being on the radar of everyone in tech and a number of airlines these days, are you using or looking into using it to streamline the airfare consolidation process? 
Rajeev: Absolutely! Blockchain technology has stirred tremendous excitement and captured the attention of the aviation industry. The sure potential of blockchain technology goes well beyond just financial transactions. It opens up creative possibilities, moving right from ticketing to security and identity, supply chain transparency and even maintenance. I do believe that blockchain technology will become the next industry game-changer – it may not happen overnight but will certainly develop over the next couple of years.
TDM: What's next for Mystifly this 2018?
Rajeev: The travel industry, like I said before, is constantly evolving and reinventing itself. Customers no longer find themselves attracted to cookie-cutter packages which were once seen as an industry norm. We are moving towards a future where the focus shifts to delivering experience and value-driven services.
While traditional travel agents and tour operators will increasingly embrace the internet and offer tailor-made travel offers and experiences to travellers, technology will play a vital role in sourcing information – be it airfare content, information on travel trends, etc. Technology will also help in bringing in transparency. This reaffirms the importance of a value hub marketplace that serves as a common platform for sourcing global content. We as a business are accelerating towards providing the same value to our customers, and in turn, their offerings are value-driven and cater to the experience-seeking traveller.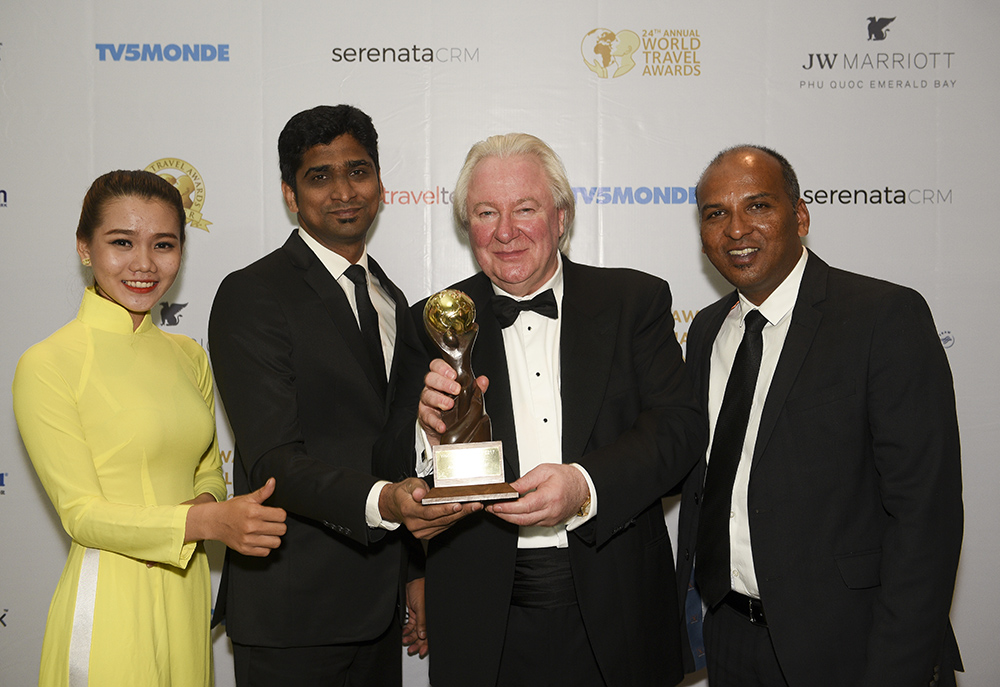 TDM: What would you like to see travel tech start-ups tackle? Or alternately, which travel tech start-ups excite you the most? 
Rajeev: These are exciting times for travel tech start-ups! Technological innovations like Blockchain, Artificial Intelligence, Machine Learning, Virtual Reality and Augmented Reality demonstrate the potential to revolutionize the travel industry and the way we do business. I'm eager to see how travel tech start-ups incorporate these elements and weave them into their functioning.
While many view these advances as a threat and as human replacements, I believe that these technological innovations serve only to improve the current travel scenario. They pave the way for travel tech start-ups to carve their own niche in the competitive travel market.
"The travel industry is dynamic and constantly reinventing itself; technology that we once thought was impossible has now become the focal point of the industry."
TDM: What advice would you give to start-ups playing in the travel tech space?
Rajeev: Never fear the new. Rather, embrace and incorporate them into processes and functions wherever possible. At the current rate of development, where even the most recent technology is up for upgrades and changes, be willing and flexible to change. One cannot offer products meant for a tech-savvy generation using strategies that worked on generations bygone. The aviation industry is exciting purely because it is never stagnant – it is dynamic and constantly evolving. In order to stay relevant, we need to propel progress and evolve with the times.
* This is part of a series called the Crush List, featuring the hottest startups in travel tech. Watch this space for more startups that are killing it this 2018!