Dubai retail giant buys Waldorf Astoria Edinburgh – The Caledonian for £85m
 Waldorf Astoria Edinburgh – The Caledonian has welcomed guests for more than a century. First opened in 1903 as part of the old Princes Street Railway Station, the 241-room Edwardian property was recently bought by Twenty14 Holdings, the hospitality investment arm of Lulu Group International, for £85 million (US$117 million).
Twenty14 recently announced that it not only completed the acquisition but also planned to invest £20 million towards expansive renovations to be done over a two-year period starting 2019. Key among them would be the addition of 50 guest rooms, as well as a luxury upgrade of its historic Caledonian Suites through collaborating with local craftsmen.
"We are excited to add The Caledonian to the portfolio of Twenty14 Holdings, and we look forward to enhancing the experience it offers," Twenty14 Holdings managing director Adeeb Ahamed shared via correspondence. "With more than 100 years of history, The Caledonian brings with it a rich heritage, character and unique opulence. We are honoured to be part of this beautiful Scottish landmark that has a great historical significance for locals and visitors in Edinburgh alike."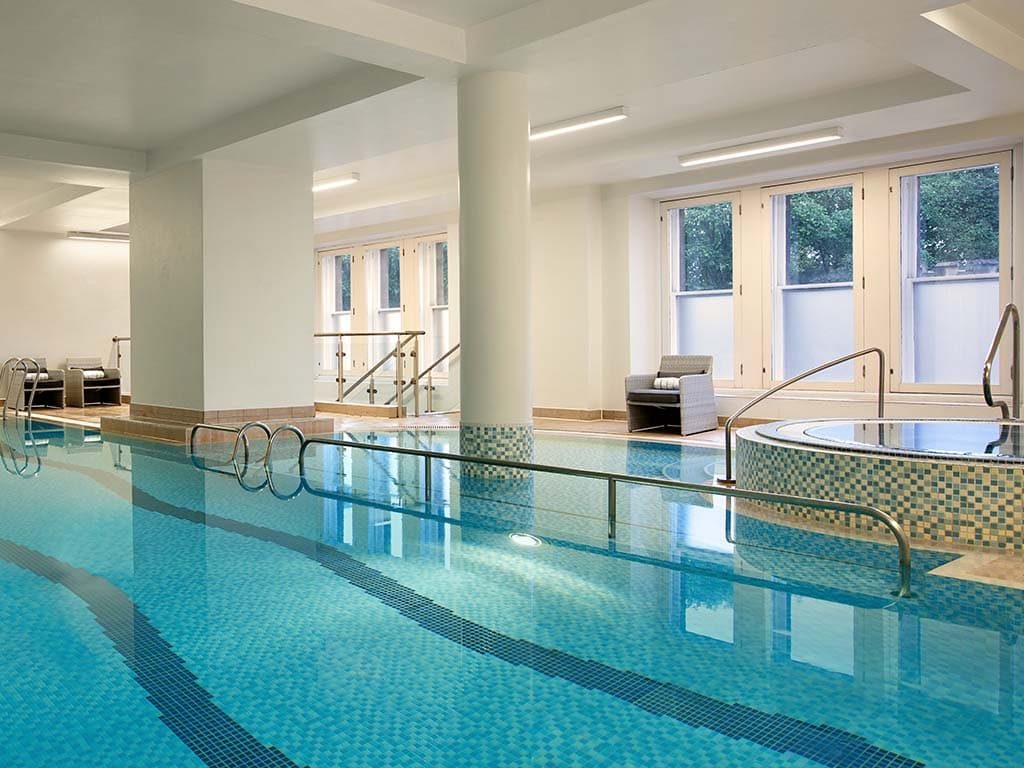 Currently operated by the Hilton Group under its Waldorf Astoria brand, 'The Caley' has more than history, architecture and views of Edinburgh Castle going for it. It is home to two restaurants operated by Michelin-starred brothers Chris and Jeff Galvin, the Pompadour by Galvin and Galvin Brasserie de Luxe. It also houses the only Guerlain spa in the UK.
The Caley joins a portfolio of luxury property worth $650 million across the UK, the Middle East and India which includes a five-star hotel to be developed by Galliard Homes at the iconic 1-5 Scotland Yard address, the rehabilitated Sheraton Oman Hotel in Muscat, and the Steigenberger Hotel Business Bay in Dubai.
Twenty14 Holdings is the hospitality investment arm of Lulu Group International, which has its roots in the Lulu retail conglomerate in Abu Dhabi, UAE. Founded in 2014 to capitalise on the growth in the global hospitality industry, the company has a strategy of investing in profitable luxury assets while preserving their historical legacy, best defined by Adeeb as "thoughtful restoration."
UPDATE:
We spoke with Mr Adeeb of Twenty14 Holdings to clarify if the Hilton Group would continue to handle hotel operations for The Caley, to which he said yes. He added, "There is tremendous opportunity to extend our portfolio of luxury hotels, in view of the current market scenario. We have a few projects in the pipeline at various stages of planning and development, and we aim to add a few more properties to our portfolio in the next few years. We are looking to engage with hospitality management companies to handle operations for these, to ensure that each of our hotels is unique in its approach in making guests feel that they are at home away from home. "
JLL, which also facilitated the debt financing for the acquisition, jointly announced with HVS Hodges Ward Elliot that they were the key advisors involved in the deal. In the announcement, JLL's European transactions co-head Will Duffey said, "The Caledonian has long been seen as a jewel in the crown of the UK hotel market. Our client's recent refurbishment programme repositioned the hotel to its former glory when it reopened as the first Waldorf Astoria in the UK in 2012. We are delighted to have advised on this irreplaceable trophy hotel overlooking Edinburgh Castle to an investor who will preserve and protect this most important of assets for generations to come."
Here at TD, we put our best efforts to provide the latest and most valuable content to our readers. It is a true labour of love - where we work hundreds of hours each month - to make sure we offer meaningful content. If you value what we do, please consider a donation of any amount.
This would mean the world to us! Thank you and click here to proceed!