Ecotourism and gastronomy collide in the Philippines' Zamboanga Peninsula
Contributors are not employed, compensated or governed by TD, opinions and statements are from the contributor directly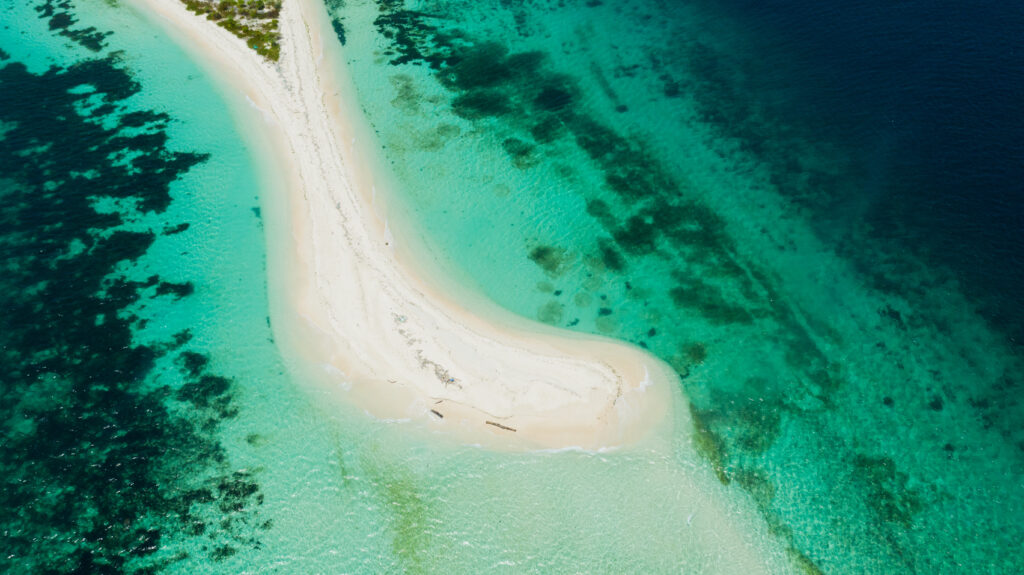 In light of the current COVID-19 situation, the recommendations and activities mentioned in this article are for the purpose of possible future holidays. Please always refer to local government health advisories for travel.
After more than a year of restrictions and lockdowns, the Philippines is among a number of countries embracing tourism's "new normal" with travel bubbles and enhanced safety precautions. With 16 regions and thousands of islands to explore, the country is packed full of unique sights and experiences that are sure to satisfy your wanderlust. 
Among them is the Zamboanga Peninsula, located in the southern Philippines. Here you can immerse yourself in community ecotourism projects, explore breathtaking nature and enjoy mouthwatering local cuisine. Under current travel restrictions, all domestic travellers must present their vaccination card and a negative RT-PCR result and register to S-Pass.

Read on for tips, destinations, and travel information for the Zamboanga Peninsula.
Current rules for visiting the Zamboanga Peninsula
If you are visiting Region 9 for more than 48 hours, you must have proof of a negative RT-PCR result within five days prior to arrival. You should also refer to the local government health advisory for the latest travel rules. For more information, head to www.morefunawaits.com. 
Zamboanga Peninsula travel bubble
To ensure safe and responsible tourism amid the ongoing pandemic, travel bubbles have been established throughout the Philippines. Within these bubbles, visitors can move between destinations according to pre-planned itineraries. In the Zamboanga Peninsula, the travel bubble circuit encompasses Zamboanga del Sur, Zamboanga del Norte, Zamboanga City, and Isabela City. Several tourism sites are now open in these destinations, with measures such as pre-booking in place to ensure safe and responsible travel.
Those looking to explore the Zamboanga Peninsula can book an interprovincial tour package within Zamboanga del Sur and Zamboanga del Norte. This will give them the opportunity to sample local cuisine, visit farm tourism destinations, go island-hopping in Onse Islas, and check out Santa Cruz Island's Pink Sand Beach, Aliguay Island of Dapitan City, Malamawi Island and Lampinigan Island of Isabela de Basilan.
Community-based ecotourism in Zamboanga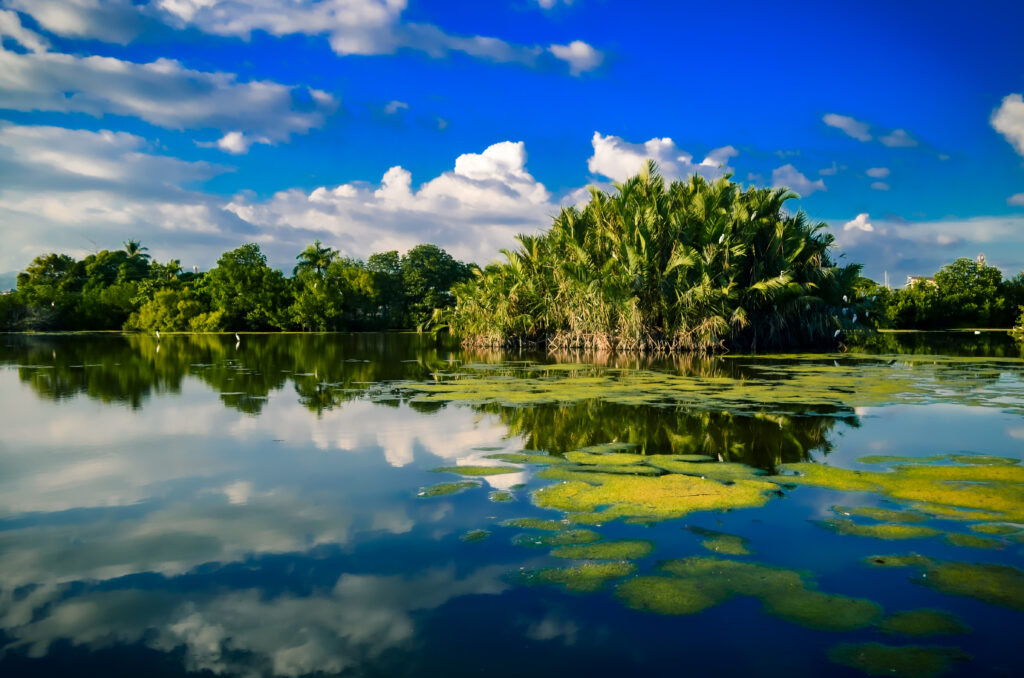 Sustainable travel is more important than ever before, and Zamboanga offers ample opportunities to experience local culture and wildlife responsibly. There's no better place to be at one with nature and locals than in the Municipality of Siay. Located around four hours from Zamboanga International Airport, the area is filled with lush mangrove forests, hot springs, waterfalls, islands and wetlands that are visited by thousands of migratory birds each year. 
The region is also home to Philippine eagles and giant bats, making it a paradise for wildlife enthusiasts. On Kabug Island, in particular, locals and tourism workers are developing a community-based ecotourism project with homestays and sustainable boat tours of Kabug Mangrove Park.
Culinary delights of the Zamboanga Peninsula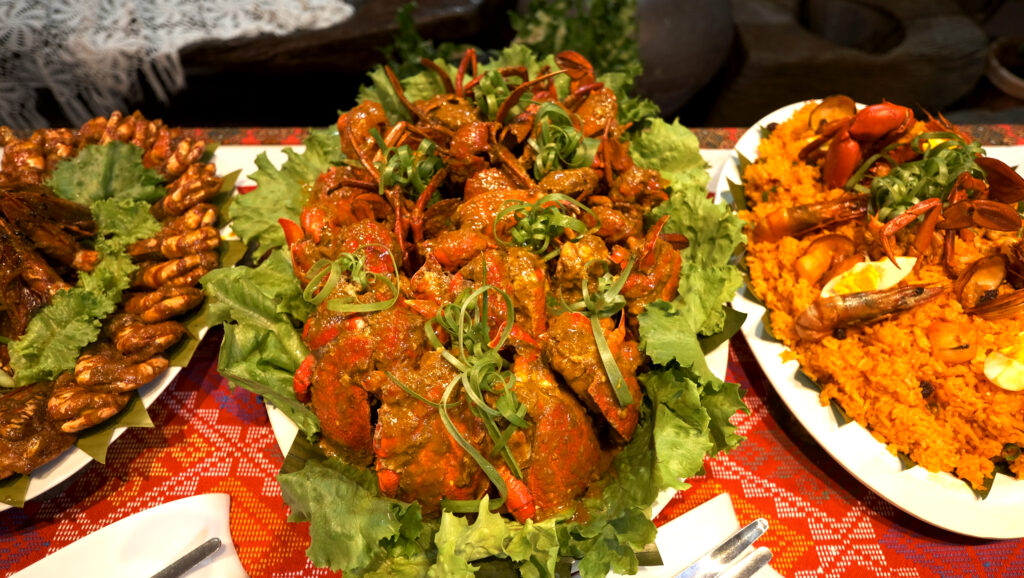 Foodies can take the Food Crawl Circuit between Zamboanga City, Zamboanga Sibugay, and Isabela de Basilan for a gastronomic adventure packed with local produce and fresh seafood. Must-try local specialities include curacha, or spanner crab; tinapa, or smoked fish; lukot lukot, or sea hare eggs; putli-mandi, a steamed rice cake dessert; and budbud, a sweet delicacy featuring glutinous rice, coconut milk, ginger and sugar wrapped in a banana leaf.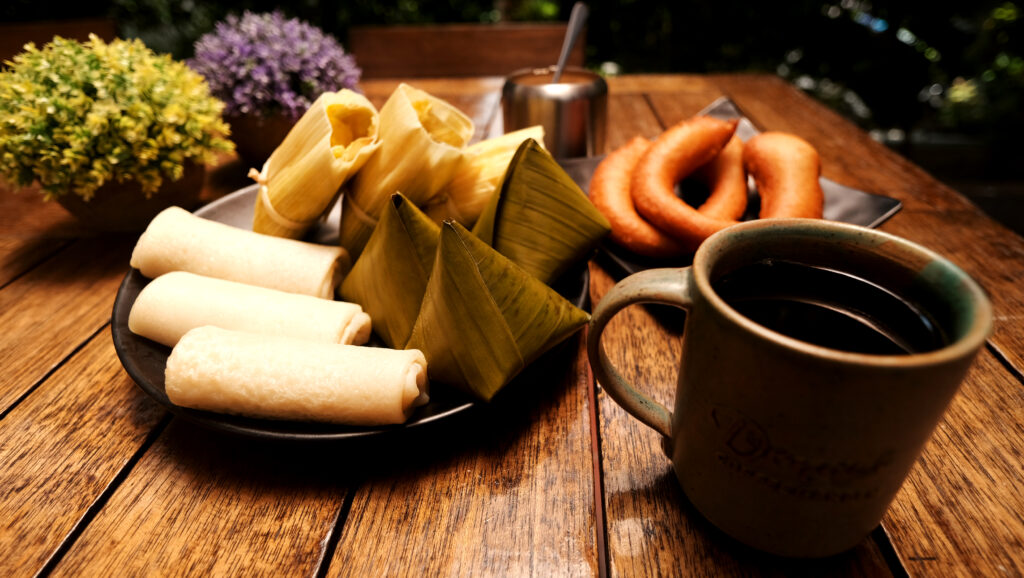 For an itinerary that rolls gastronomic and farm tourism in with beaches and nature, take the Zamboanga Sibugay Tourism Circuit, an inter-municipal loop of community-based tourist attractions. A three-hour journey from Zamboanga City will land you in Kabug Mangrove and Wetland Parks, where you'll be welcomed with local snacks, tropical guyabano (soursop) juice and a traditional Subanen Dance performance.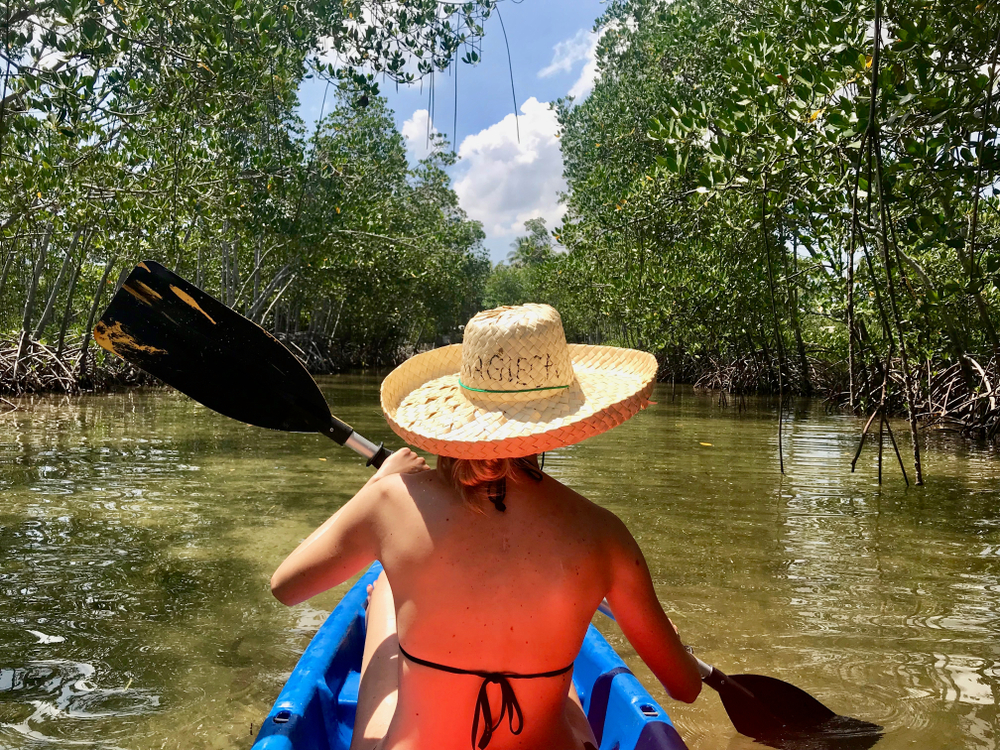 After kayaking through the mangroves, you can stop by Bodoy's Dried Fish in Monching, Siay, to sample the eponymous local delicacy before heading to Charles and Charlie Restobar to purchase pasalubong, or small gifts, to give your loved ones back home. The following day, you can take a boat ride to Marang Marang Mangrove Lagoon in Isabela de Basilan. Here, you can sample the riches of the mangroves from the comfort of a floating cottage – don't miss the red-eyed mangrove crab known locally as 'kalugmata'.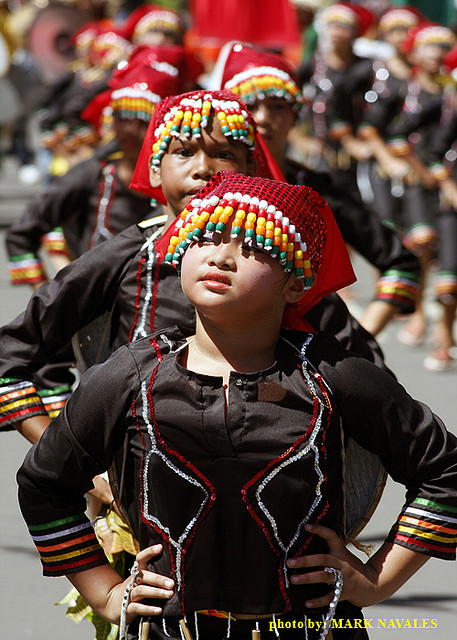 To delve deeper into the origins of these local delicacies, take the Farm Tourism Circuit between Zamboanga Sibugay and Zamboanga del Sur. Marvel at the stunning "sea of clouds" and take part in a ceremonial tree planting at RJWJ Nature Park; explore Saniel Integrated Farm, a hub of agriculture training and entrepreneurship; and learn about natural farming techniques on a camping trip at Paglinawan Organic Eco Farm. 
At the time this was written (15 December 2021), only domestic travellers are allowed to travel to Zamboanga. Visitors are advised to check the latest travel requirements to the province.