Eurowings condemns UFO strike call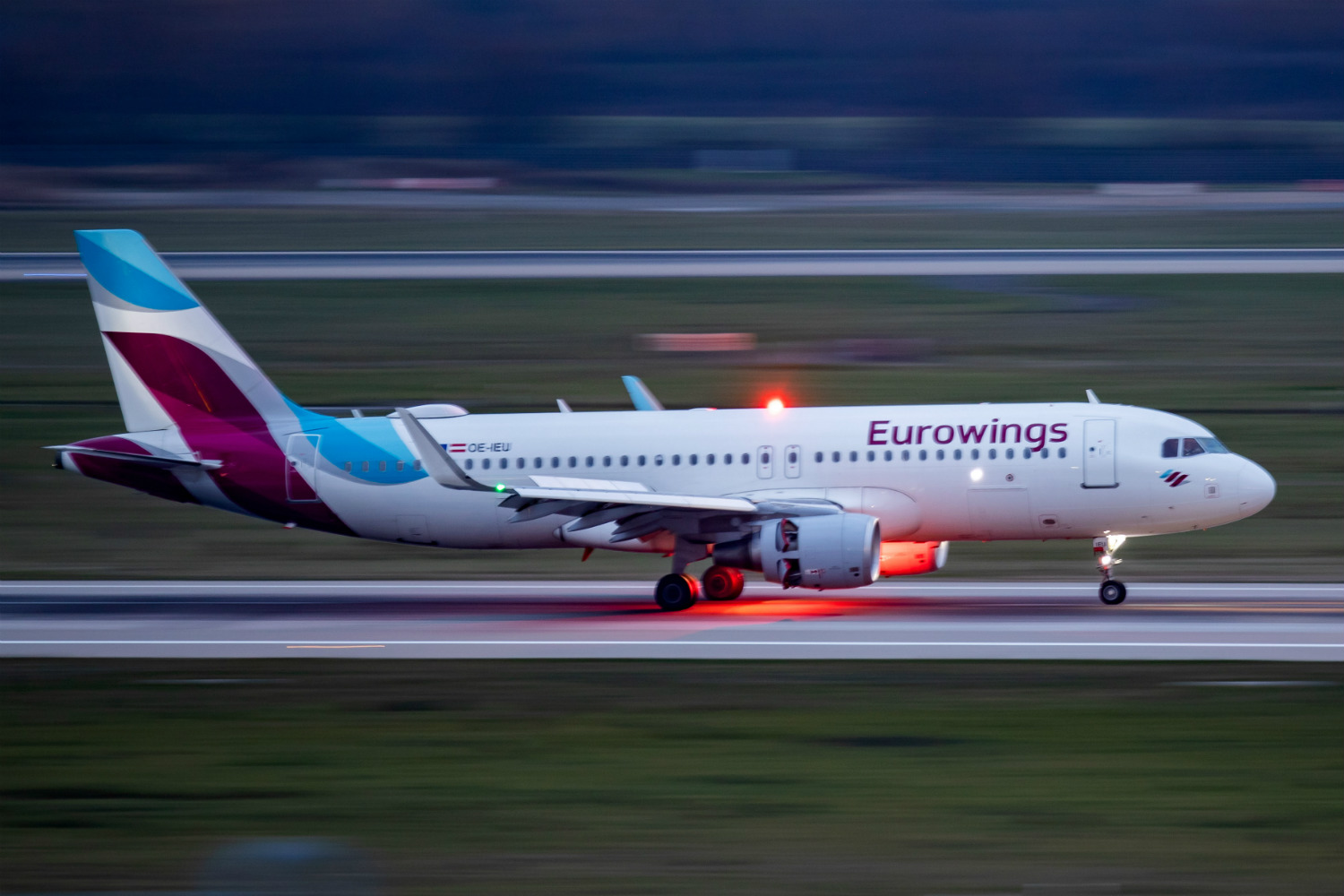 German cabin-crew union UFO has called for more strikes at Lufthansa's low-cost Germanwings unit after the two sides failed to settle a long-running labour dispute. The union has called on the cabin employees of Germanwings flight operations to go on strike from midnight on 30 December 2019 to midnight on 1 January 2020. Eurowings finds the current call for a three-day strike incomprehensible.
UFO intends to strike against the collective part-time agreement at Germanwings even though Germanwings has already been using the models for part-time allocation – which were jointly developed in arbitration – for a year now.
Germanwings is in continuous constructive exchange with the organisation on various other collective-bargaining issues that affect its flight operations. Additional dates to continue the talks have already been scheduled for 16-17 January 2020. It most recently offered UFO a moderation of all pending collective bargaining topics on 23 December 2019. Unfortunately, the organisation rejected this offer. Against this backdrop, the strikes against Germanwings recently announced by UFO are in no way comprehensible.
The fact that UFO is calling for a strike again despite the ongoing negotiations shows how it is ruthlessly carrying out its power politics on the backs of customers and employees.
Eurowings wants to keep the impact of the strike on its passengers as minimal as possible and is working on a special flight schedule for the strike period. It should be taken into account that only 30 of the approximately 140 Eurowings aircraft are flying as part of Germanwings flight operations.
Here at TD, we put our best efforts to provide the latest and most valuable content to our readers. It is a true labour of love - where we work hundreds of hours each month - to make sure we offer meaningful content. If you value what we do, please consider a donation of any amount.
This would mean the world to us! Thank you and click here to proceed!