World Digital Festival on Travel & Hospitality 2020 USA
Why a Must Attend Event ?
●  200 Industry Leaders across the world exploring OTAs VS New Medias to boost your e business revenue
●  16 Casestudies on how the Intersection of advertising technology, travel technology and  eCommerce happens
●  3 hours Speednetworking in Persons+ Digital Networking From Time to Time
●  10 Exhibition Booths Showcasing Disruptive Tech
●  meet the nature and the sea, meet all the peers, meet your innerself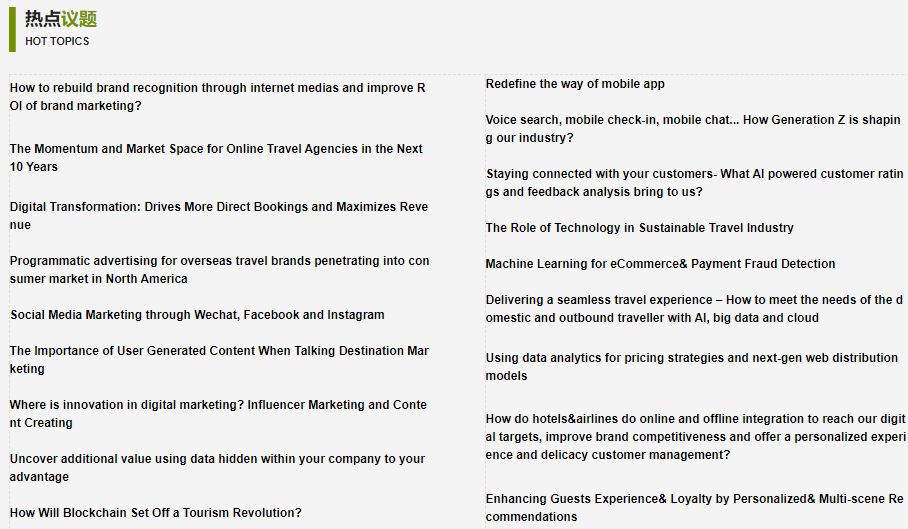 Attendee breakdown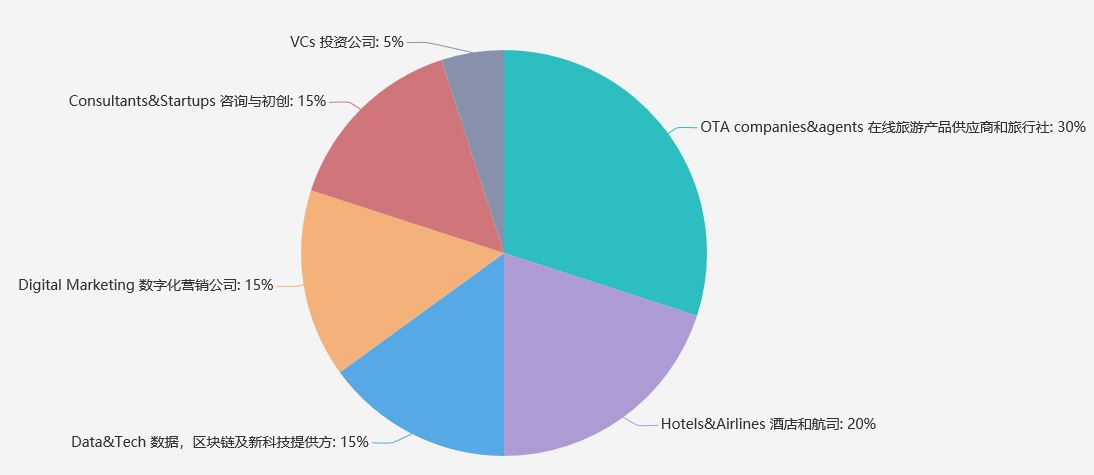 Back in the day, people booked holidays through a high-street travel agent. Today, digital experience is everything. This autumn we invite you to take a deep breath with your partners in CA to promote technology and sustainable development of tourism industry!Let's rock and create the intersection of travel tech, digital marketing and e-distributions in World Digital Travel&Hospitality Summit 2020 partnering with top 50 medias and 200 OTAs, agencies/clubs, hotels , travel innovators and airlines in sillicon valley on Sep 15th!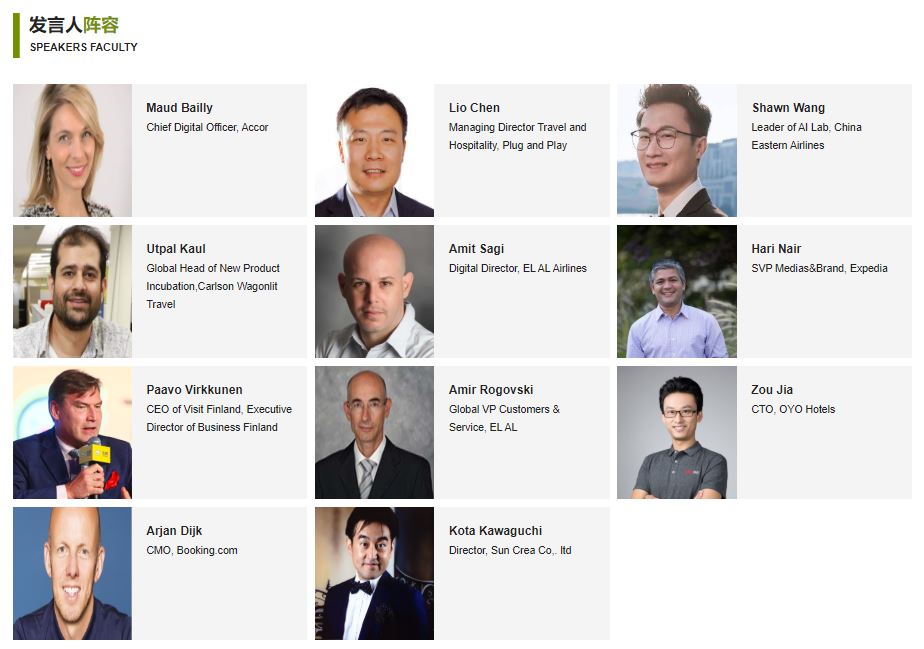 Testimonies
The quality of speakers and the content is the best!  –Senior Director of Data, Ctrip.com
if you 're looking for an event for international companies to expand and learn about localization, don't hesitate to come-
VP eCommerce, Qatar Airways
85% of attendees are our potential clients and clients, a very precious opportunity for us to develop relationship. It's worthwhile to sponsor again! –BD Director Hotel Industry, Amazon
Co-organizers:
Banyan Wisdom is a leading event producer headquatered in Asia successfully conducting more than 35 B2B summits in China, USA
SEA, Germany and UK. For more information and event report you can click www.banyawisdom.com
Plug and Play Tech Center is a global innovation platform connecting startups to corporations and invest in over 150 companies every year. Since inception in 2006 it has expanded worldwide to 22 locations globally giving startups the necessary resources to succeed in Silicon Valley and beyond.
Bella Chan
Tel:+8613524488076
bella.chan@banyawisdom.com