Function :
Human Resources
Job Posted :
28 May, 2019
Job Description
You will provide leadership of the Human Resources function within Minor Hotels properties in the Maldives. You are a credible influencer who will champion strategies and initiatives to ensure effective and efficient delivery of HR services. You will be involved not only in managing the HR teams but ensuring the success of the operation through effective business planning, talent acquisition, team member welfare, and people development. You will be responsible for ensuring the well-being of our team members throughout their journey.
We seek an accomplished Human Resources leader with a clear understanding and history of delivering results in complicated multi-cultural business structures, across multiple physical locations and in what is now a super competitive market.  
Read Full Job Description
About The Company
---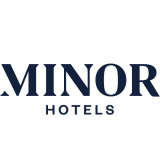 ---
Minor Hotels is an international hotel owner, operator and investor with a portfolio of more than 600 hotels in operation. Minor Hotels passionately explores new possibilities in hospitality with a diverse portfolio of properties designed intelligently to appeal to different kinds of travellers, serving new passions as well as personal needs. Through our Anantara, Avani, Elewana, NH Hotels, NH Collection, nhow Hotels, Oaks, Tivoli, and Minor International properties, across Asia Pacific, the Middle East, Africa, the Indian Ocean, Europe and South America.