Event Marketing Manager
Travel Edge
, Toronto, Canada
11 Dec, 2020
Job Posted :
11 Dec, 2020
Job Description
Operating out of our Toronto office, the Event Marketing Manager will be responsible for conceptualizing, designing, proposing, implementing and executing the Travelify Group events across Travel Edge and Kensington Tours brands. These events are revenue growth generated through our network.
This is a hybrid role with 40% of your time dedicated to concepting, planning/logistics, budget management, negotiating, securing partners, driving interest, attendees/engagement and 60% of your time you will be focused on implementing and executing the events with the support of the marketing team. The abilities to multitask and prioritize are essential, as this role manages all event details such as catering, AV, transportation, location operations, invitee lists, special guests, equipment, promotional material etc. If you are organized, creative, and passionate about planning, we'd love to meet you!
This will include but not be limited to;
Design and curate the events program throughout the year – themes, content format (both physical and digital)
Developing events that drive engagement, attendees and interest from the travel industry – including advisors, partners, press
Innovate by developing special features and programs at events. Ensure these activities meet internal and external stakeholder objectives and expectations
Manage budgets and resources to deliver events to meet company, attendee and partner objectives. This will include working with a wide range of internal and external stakeholders
Establish partnerships and relationships with stakeholders.  Develop and execute MOUs and agreements to define roles and responsibilities. Foster these relationships to benefit of the company
Lead, manage, and provide direction to contractors and vendors. Collaborate with internal teams and external contractors to ensure successful event operations and program development/deployment
Interact regularly with external stakeholders and attendees to ensure events are aligned with partner objectives and requirements
Develop literacy and working industry knowledge, including the event content being featured. Foster the ability to discuss partners' products and services, as well as uncover new opportunities
Utilize project management tools such as milestone charts and timelines for all major event initiatives. Monitor progress and manage to keep production on track
Guide and ensure consistency of corporate image and brand throughout all events and project
Other duties as assigned
This requires an extremely talented and flexible individual who has a roll up their sleeves attitude and is comfortable with a hands-on position. They have the ability to relate and build successful relationships with a wide range of stakeholders, use creative marketing and analytics to influence, is a champion of the advisor experience and of successfully driving and positioning brands. 
Read Full Job Description
About The Company
---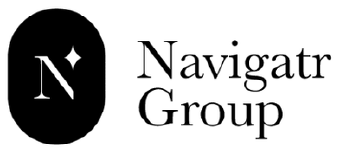 ---
<p>Founded in 2017, <strong>Travelify</strong> is a $750 million privately held company powers the top Travel Agency and Tour Operators in North America. Our expansive and growing network empowers seamless access to a comprehensive range of travel options and services globally with over $750 million transactions annually - all at the industry's best rates.</p><p>As an industry leader in technology, purchasing, finance, HR and marketing, we know how to deliver solutions to travel professionals in the most effective way possible. With deep experience in partnering with two leading brands in the luxury travel space – Kensington Tours and Travel Edge – Travelify has real insight into the needs of tour operators and travel agencies today.</p><p><strong>Travelify's </strong>goals are simple. To make our network of over 1400 travel entities more profitable, efficient and help them create truly unique travel for their clients.</p>