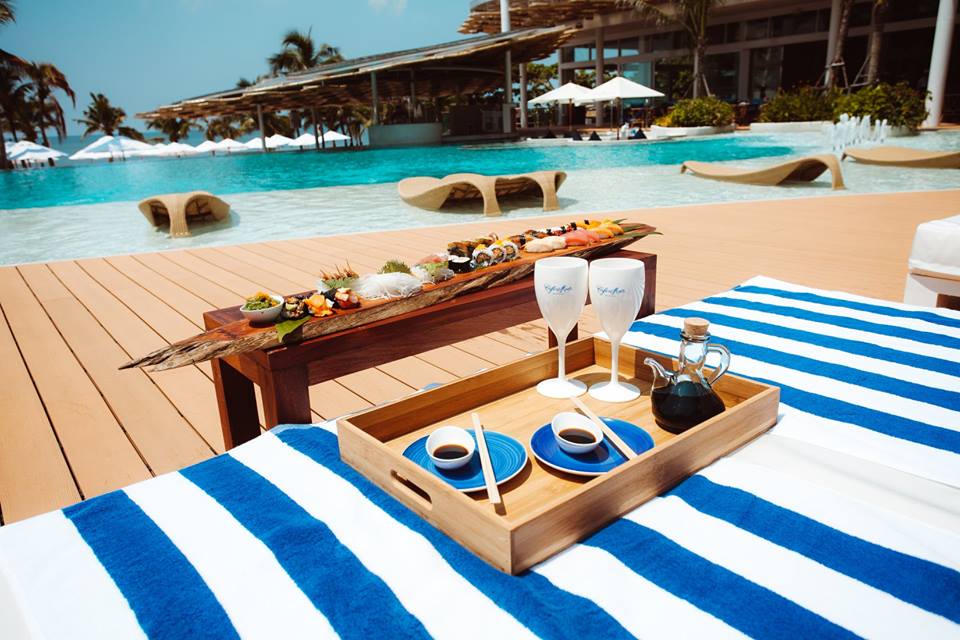 Back in August I covered the arrival of legendary night club brand Café del Mar to Jomtien beach in Pattaya. Now two months later the doors to the beach club have finally swung open, calling music lovers and party heads from across the globe to order a cocktail, plunge into the pool and chill in the almost alarmingly cool environs set against the extraordinary backdrop of the Gulf of Thailand.
When I first reported on the impending launch of the Café Del Mar Pattaya, I posed the question, has Thailand's famous coastal fun-town finally received the party venue it deserves? I had high hopes for the resort but I was also tinged with reservations, as many new openings promise so much but fail to live up to expectations. However, after visiting the newly open spot, I am pleased to say that any concerns or doubts were dispelled.
Vibes
From the moment you arrive you immediately sense there is something special about the place. It's not just the elegant lines of the architecture, centred around an infinity pool dotted with, what I am going to call 'dry-booths' — where guests can have a drink or a snack surrounded by the pool's water whilst remaining moisture free  — or the wide open common areas and high ceilings.
Nor is it the glamourous use of glass, bleached wood floors, or the impeccable service of the hotel staff. It is all of these things and something more – you can feel the love, care and attention to detail that has gone into developing the new-build. And it makes all the difference.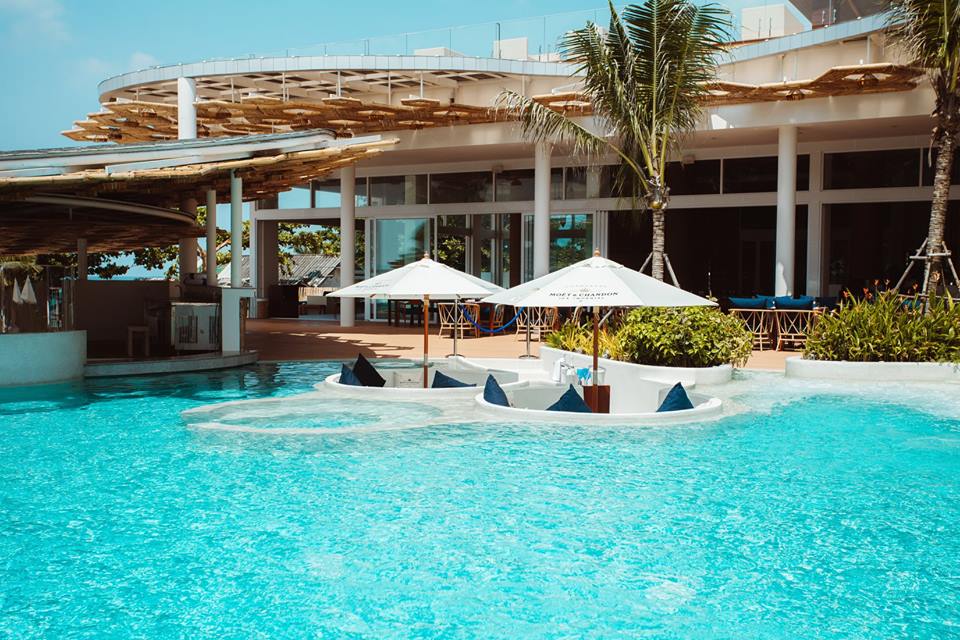 The new-build beach club features a 200-seat "premium casual" restaurant; a rooftop VIP lounge, for private dining and functions; a 600 sqm, infinity pool with swim-up pool bar,  lined with 100 oversized daybeds. Not to mention the poolside DJ booth dropping House, Nu Disco and Balearic beats to keep the party going every day of the week. Blissed out in Jomtien is now a reality.
Café del Mar has 12 destinations across three continents in eight countries. Guests can also experience Café del Mar in Ibiza, Malta, Barcelona, Tenerife, Torre del Mar, Mamaia (Romania), Baku (Azerbaijan), Sydney, Phuket, Teresina (Brazil) and Puerto Pata (Dominican Republic).