First hybrid-powered cruise ship sets sail with sustainability at the core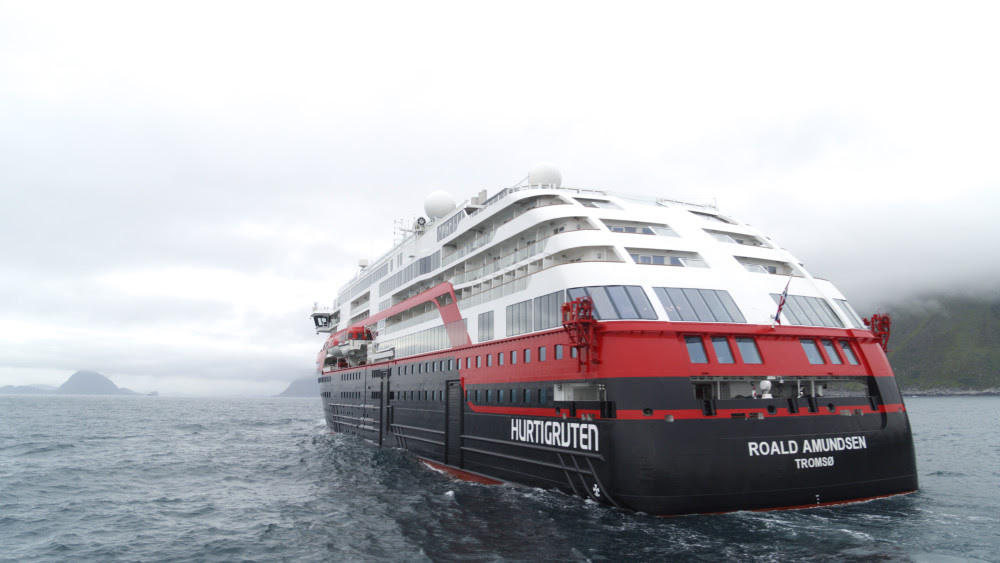 MS Roald Amundsen has made maritime history as the first cruise ship in the world to sail purely on battery power. The new expedition cruise ship, designed for some of the most spectacular waters of the planet, sailed silent and emission-free off the west coast of Norway. It will now explore cruise destinations using the battery packs to support her low-emission engines.
MS Roald Amundsen's maiden season includes expedition cruises along the Norwegian coast, to Svalbard and Greenland, before becoming the first hybrid-powered ship to attempt a traverse of the legendary Northwest Passage – following in the wake of the namesake explorer Roald Amundsen's famed expedition.
According to the Norwegian cruise line Hurtigruten, the hybrid propulsion will reduce CO2 emissions by more than 20% compared to other ships of the same size.
"Designed and built with sustainability at the core "
Hurtigruten CEO Daniel Skjeldam, said: "MS Roald Amundsen is designed and built with sustainability at the core of every little detail. In addition to the green technology, this makes her the first cruise ship in the world designed to be single-use plastic free.
"Sustainability will also be an integral part of the guest experience. From the hand-picked Hurtigruten Expedition Team to the industry-first Science Center, we will give the guests a deeper understanding of the areas we explore."
Hurtigruten took delivery of the world's first hybrid-powered cruise ship from Norway's Kleven yard last week. She has been built alongside sister ship MS Fridtjof Nansen, debuting in 2020.