Flydubai Releases Pictures Of Their New Business Class Seat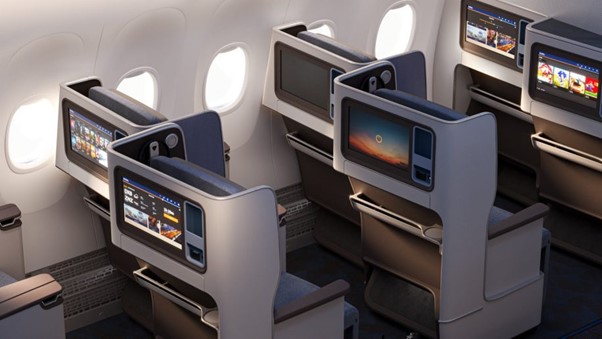 "Here is a sneak preview of something new on our Boeing 737 aircraft," the airline wrote alongside two photographs of the seat on Facebook and LinkedIn. If you fly Business Class on a future flight to Dubai, you might be among the first to view it when it first opens. If you do, please post a picture of it on our page! :)"
Following the response to LinkedIn, the post reveals that the new seat is currently available on one of the carrier's recently delivered Boeing 737 Max 8 aircraft.
There were no other specifics provided about the seat product, although it appears to be configured in a slightly staggered pattern based on the photographs provided.
As Sinan Kazzaz, director of programme management (R&D) at Haeco Americas, also commented on the LinkedIn discussion, it appears that the seat was designed by Hong Kong-based HAECO Group. "Beautiful product!" he wrote. I commend the HAECO Americas team for their outstanding effort, and I was honoured to have been a part of it."
It is unclear whether the seat will be installed just on new aircraft or whether there are plans to retrofit the seat onto any older aircraft.
A total of 34 Boeing 737-800s and 20 Boeing 737-Max 8 and 9 aircraft are currently in service with Flydubai.
In addition, the airline has placed orders for around 170 B737 Max aircraft, including the -8, -9, and -10 models.
It was only in 2017 that Flydubai introduced a new business class seat on its B737 Max 8 aircraft, which consisted of ten fully flat seats spread across three rows, including two coveted "throne" seats in the middle row.
Source: Business Traveller AP