Generator COO: "The cookie-cutter approach to hospitality is over"
TD speaks with Andre Guettouche, COO, Generator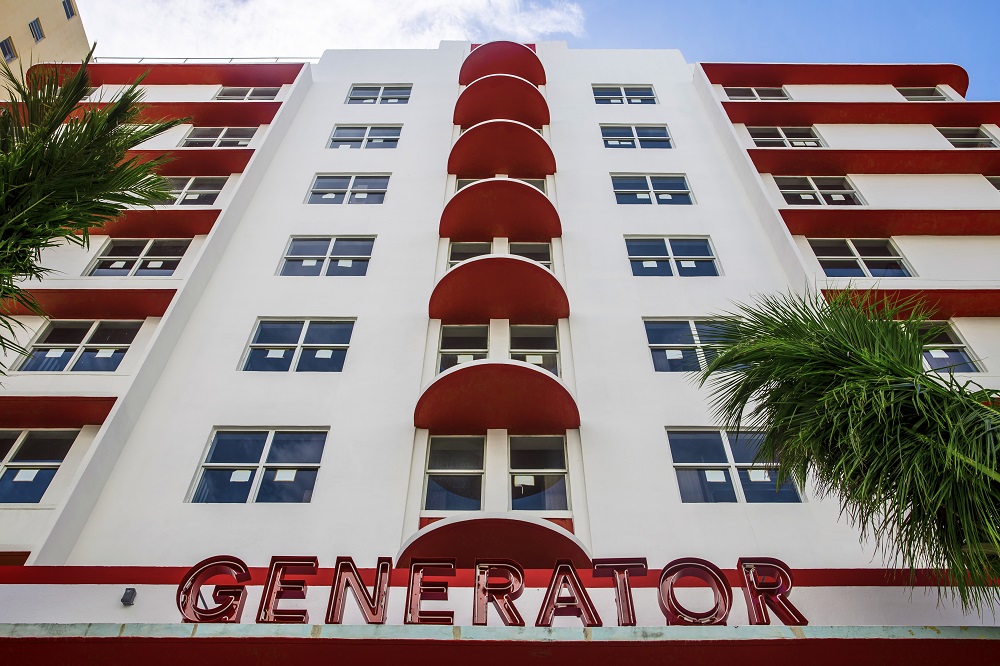 Generator, having conquered Europe, and now expanding in the US, is continuing to push the boundaries with their accommodation offering. The hospitality chain vies to be at the forefront of the design-led community, moving along with the industry as it steers in a different direction. In this exclusive TD interview, Generator's COO, Andre Guettouche, tells all about the group's modern-day approach to hospitality.
TD: What does being 'design-driven' mean for you? Could you tell us more about the brand vision?
AG: In terms of our vision, Generator is shifting away from being put in that hostel box to really being a 'love lifestyle' brand that appeals to all segments. In turn, each one of our properties is designed differently to ensure we are giving the guest what they want in any given city. We provide the setting but the magic happens when different kinds of people with the same mindset come together and connect in our spaces.
Generally, at Generator, we do not follow a design template. We listen and react to what our guests are actively looking to experience.
"We do not follow a template"
We are also a guest-led brand. Being guest-led means that we prioritise the wants and needs of our guests first, whilst remaining profitable. We are research-focused as a company at our core, everything from the murals on our walls to the music playing in our spaces is chosen because we know it's what our guests want. Our guests care about experiences and we will continue to be adaptable in our designs to ensure that we can cater to this mindset.
We do not follow a template. At Generator, we listen and react to what our guests are actively looking to experience.
Can you tell us more about Generator's expansion in the US?
The Miami opening was very exciting for us and in many ways, the start of our luxury lifestyle model. In certain aspects, our Washington DC property is going to be similar to our Miami property, including more luxury suites, private rooms and a destination bar. There will be new things too.
You can expect to see a special partnership with a local coffee company for guests and locals alike. Again, we are guest-led and in Washington DC, we want to focus on the local community because our guests want to feel like locals. We'll also be encouraging start-up companies based in the city to use our shared spaces as a creative hub.
"A space that doesn't really exist"
If you look at where our guests come from, a lot come from the US, so we know the demand this there. In terms of the American market, looking at the investment cycle now is the time to buy regarding the returns you can achieve. For us as a brand, Generator is most successful in really strong demand markets and we'd like to see ourselves in every gateway city. In the US, we want to step into the luxury hostel market and develop a space that doesn't really exist.
What can we expect from Generator this year?
Growth. We are looking at new ways to increase the portfolio with everything from new locations and coworking spaces to an enhanced mobile experience and even sleeping pods. We also want to keep the 'cool factor' and this is why partnerships are incredibly important to us.
The partnerships we build hark back to our guest-led approach. In 2019, we will collaborate with like-minded brands, local and global, that our guests know and love.
"We also want to keep the cool factor"
I am also looking at our approach to room grid optimisation and asset management to ensure that every space we operate as a brand is driving profitability. This approach to revenue generation, which is very common in the hotel industry, is unique to Generator in the hostel landscape.
Where do you think the hospitality industry is headed?
The hospitality industry needs to start paying attention to solo travellers. When we look at our numbers, the increase in this segment, particularly female solo travellers, is surprisingly strong.
"The cookie-cutter approach to hospitality is over"
Our shared spaces and the ability to connect travellers puts us in a strong position to leverage this trend. I also believe that the cookie cutter approach to hospitality is over. Demand is being driven by a want for personalised, individual experiences.
The agile nature of our business model and the ability we have to adapt quickly to market shifts will allow the brand to thrive in this new environment.