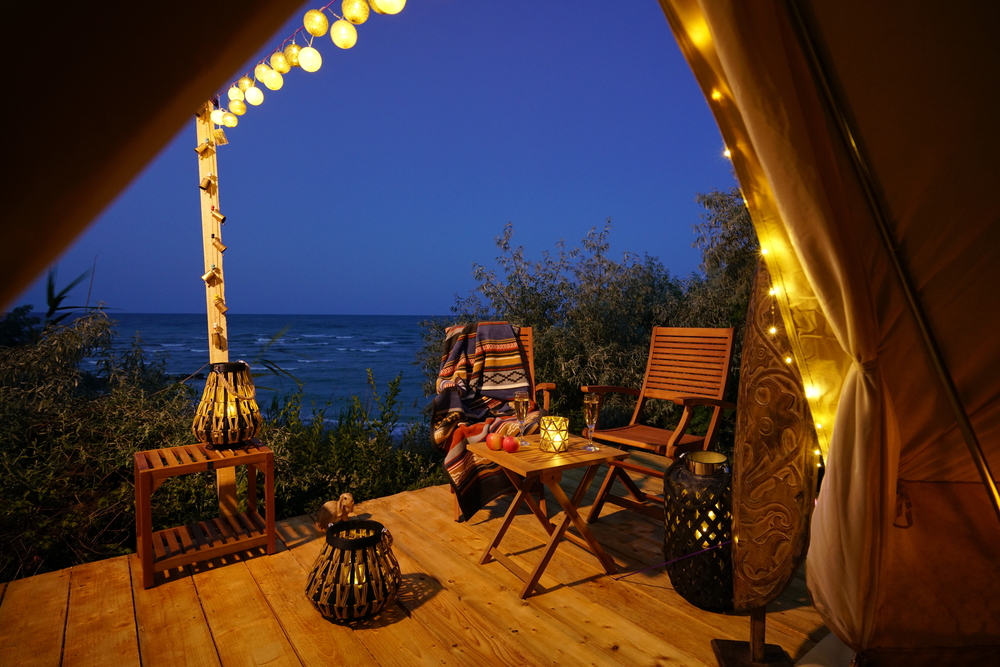 When you think of camping by the beach, the Arctic is probably the last place in mind. However, the new glamping experience in Lofoten Islands in northern Norway may change all that.
The glamping eco-camp is located in one of the world's greatest frontiers, where campers will stay in a lavvu, an indigenous Sami people's tepee, next to white sandy beaches and clear turquoise seas with the midnight sun shining.
Try something new this summer and fish for your meals and learn traditional Scandinavian wilderness cooking. Guests will learn how to prepare their catch and forage for wild berries and herbs to create local dishes for a final Scandinavian feast.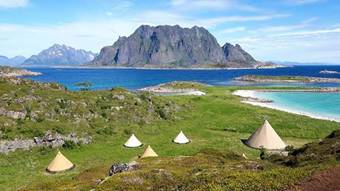 Guests staying at the camp can also join a Beach Clean-Up event, along with a presentation about major impacts of plastic in our oceans.
Founder of Off the Map Travel and Arctic travel expert, Jonny Cooper, said: "This is one of the most stunning glamping spots we've ever found.
"When you think of the Arctic, white sandy beaches and crystal clear aqua seas are not the first thing that come to mind, however glamping in Lofoten has it all."
"Experience nature in a transformative way"
The camp boasts sustainable policies without compromising your luxury experience. Stephanie Milne, founder of the project, said; "Eco-tourism lets people experience nature in a transformative way. By encouraging people to connect with nature, we support local communities while increasing environmental awareness and protection. By involving our guests in our research, we hope they feel more invested in the future health of our planet."
While all Off the Map Travel holidays are tailormade to suit the requirements of each guest, a two-night, three-day glamping experience available from June to August starts from GBP1499 (USD1989) per person. This includes two nights of glam-camping, a Trollfjord and wildlife cruise, a visit to goat farm, Lofotr Viking Museum visits, kayaking experience and a fjords hike.