Dilip Datwani, president of the Hotel and Restaurant Association of Western India (HRAWI), issued a statement, at the end of last week, asserting the HRAWI's stance on the recent, and in some cases controversial, changes to the Goods and Services Tax, or GST.
Mr Datwani said, "Reduction of GST rate to 5 per cent for all restaurants has come as a pleasant surprise. This is a big boost for the industry which has been reeling under a slowdown for quite some time. Now irrespective of whether the restaurant is air conditioned or not, the consumer will have to pay a uniform GST rate of 5 per cent. This will definitely encourage the consumer to eat out again.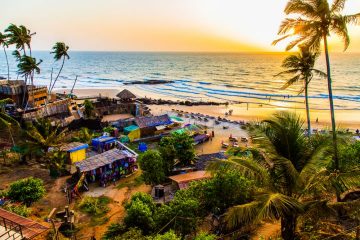 However, denying the ITC benefit on the grounds that we have not been passing on benefits is unfair. As of now, none of our vendors have reduced prices and there has not been any reduction of prices in raw materials for us. In fact, post introduction of GST the costs of operations and raw materials have actually gone up. The move to remove ITC amounts to double taxation and is inflationary. It also goes against every tenet of ease of doing business. We wish that the GST Council had considered that rent and interest attract 18% GST. However, overall we welcome the developments.
We understand that something as revolutionary as GST will bring some disruptions in the initial stages. We just hope that going forward, Input Tax Credit will be restored,"