Hospitality 2.0
Contributors are not employed, compensated or governed by TD, opinions and statements are from the contributor directly
Information and communications technology (ICT) has made its mark in many industries. The hotel and hospitality industry is no exception to this, with everything from reservations to house management to customer reviews now dependent on ICT. Given that both social media feedback and commentary from friends and family hold significant influence over travellers' accommodation choices, it's now more important than ever for hotels to adopt technologies to grow their business and keep customers happy.
The Internet of Hospitality
Although voice-activated rooms may still be in the far future, the Internet of Things (IoT) now makes it possible to just use a single remote or in-room gadget to switch lights on/off, open or close curtains, control room temperature, order room service, turn on the 'Do Not Disturb' sign, and set wake-up calls and reservations/appointments! LED touchscreen panels built into guest toilet and bath facilities also help visitors set the lighting, curtains and control music for a relaxing mood. Peepholes are out, while digital door viewers – screens mounted on the inside of hotel room doors providing a clear view of visitors – are in. Guests who need greater security can use in-room technology through the Lodgenet app, which allows them to sync their Android or iOS handheld with their telly. Mobile phones make room personalisation significantly easier, as they can be used to not only book a stay, but also be swiped over the door handle as keyless room entry devices.
In-room entertainment is also changing. A Smith Micro Software survey showed that 81% of respondents wanted access to mobile video content at hotels and 55% said that mobile content availability at a hotel would influence where they choose to stay. With subscriptions to platforms like Netflix, iFlix or Hooq growing, hotels may reduce investments in entertainment systems down to just high-definition television screens. The hotel room of the future will allow guests to connect their device to the telly and watch content wirelessly, which also requires better and faster Wi-Fi access. While the user pay model for internet usage may still be an issue, many hotels have started to install high-density Wi-Fi and offer in-building mobile phone coverage to meet guests' expectations.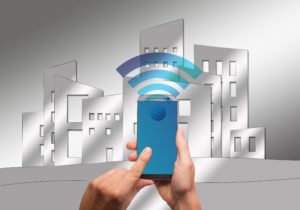 Service at a Tap, and more
Technology also helps extend the hospitality industry's client base to underserved clients. For instance, both Europe and the US have directed hotels and hospitality management firms to provide support to guests with disabilities. To ensure compliance, they must review most aspects of their operations, from distribution to construction. Electronic distribution of information and transactions allows hotels to provide better information and service to guests with disabilities. These include creating standard room definitions and descriptions, guaranteeing accessible guest rooms, and removing the accessible guest room from inventory when booked.
The height of convenience derived from innovation is best seen in the Self Service Concierge, where guests can learn all about restaurants, activities and trips from a smart touchscreen kiosk at the lobby without fumbling for a laptop or waiting for human assistance. Guest interaction with the hotel can now also be done through technology; for example, the American company Alice allows guests to 'text' requests to the hotel in real-time, while the boutique hotel Aloft Cupertino in Silicon Valley uses robots to deliver any room service order, ranging from toothbrushes to chargers to snacks.
On the business side, digitisation has helped hoteliers shift focus from costs to service. The convenience of keeping files handy on a hard drive folder beats trying to organise a filing cabinet, in the same way that near-field communication makes payments easier even without credit cards. Energy management systems – motion sensors in guest rooms that automatically shut all electronics down once the guest leaves – have helped many hotels save on energy bills. Another boon to hotels are electronic distribution systems, which help them reach customers all over the world through online advertising, real-time booking and on-site updates (particularly handy for conventions and meetings), feedback data reporting, and even loyalty rewards management.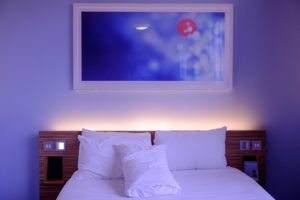 The Human Touch?
Oracle recently shared the findings of a research initiative that highlighted the critical role of technology to inspire hotel staff to create memorable guest experiences. They polled more than 2,700 travellers from tOracle recently shared the findings of he UK, US, France and Germany to gain insights into how technology investments can be a differentiator for winning consumer business. The study also includes the perspectives of both hotel chains and independent brands, shedding light on their technological pursuits and gauging alignment with consumer expectations.
The growth in human-technology transactions over face-to-face interaction has drawn controversy, with many in the industry saying that heavy ICT use essentially goes against what hospitality is about: 'the people.' But Mike Webster, Oracle Hospitality and Retail senior vice president and general manager, shared that the benefits outweigh the disadvantages. 'Rather than worry that greater reliance on technology will erode the human aspect of hospitality, hoteliers need to embrace it for what it can be – an invaluable tool to better understand their guests and orchestrate stays that they will long remember,' he said. Some examples of personal touches derived from technology would be providing additional heating options or blankets for visitors sensitive to temperature change, or changing dishes to suit guests' diabetic needs.
Ultimately, with much consideration, technology can address the hospitality industry's dual challenge of providing individualised service and simultaneously operating efficiently at scale. Staff can move from manual, time-consuming paper-based processes towards spending more time to interact with guests, improving services, and even enjoying schedule flexibility through automation. Guests can receive the experiences and services they seek beyond mere comfort, and provide valuable real-time feedback that surpasses star ratings, which rely on room size, turndown service, minibar and in-room entertainment.