How simple 'tracking technology' solves hotel problems at scale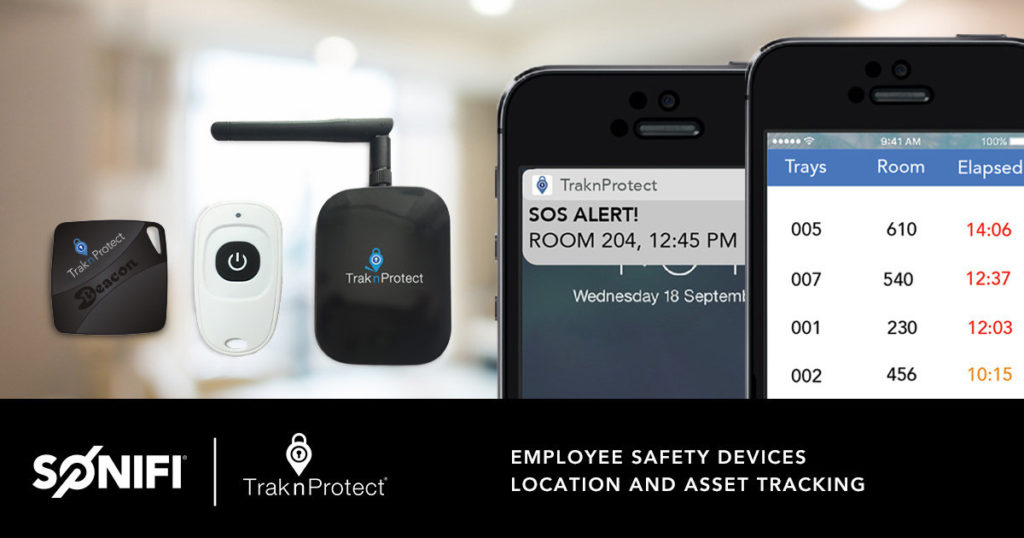 Guest engagement solutions provider SONIFI Solutions has partnered with TraknProtect to offer the company's real-time location technology to hotels.
SONIFI Solutions, which serves 450 million travellers in over one million hotel rooms annually, aims to leverage TraknProtect's technology including employee safety devices, inventory and room tray tracking, as well as vendor and service contractor monitoring. In return, TraknProtect will capitalise on SONIFI's service platform to deploy its tech solution.
TraknProtect's solutions utilise Bluetooth beacon technology and a software platform that tracks the location of employee badges, wearable safety devices or tagged items in real time.
"Simple technology to solve problems at scale"
Parminder Batra, CEO and co-founder of TraknProtect, said: "Like SONIFI, we use simple technology to solve problems at scale. We are excited to work with them to allow hotels to integrate the power of real-time location data into their safety & operations systems."
Electronic safety devices are in demand as the hotel industry steps up efforts to protect workers. Through technology, employees feel safer, plus, hotels operate more efficiently. Staff can easily find items such as cribs, carts, or even a food tray recently placed in the hallway.
According to the group, hotels are only beginning to find ways to leverage tracking technology.
"Hotel efficiency and guest satisfaction"
Roy Kosuge, chief commercial officer for SONIFI, commented: "It's always our goal to connect clients with technology that makes it easier for their businesses to succeed. We're excited to team up with TraknProtect to offer hoteliers the needed solutions for elevating staff safety as well as improvements to hotel efficiency and guest satisfaction."