DOS – Director of Sales
Maya Resorts
•
IDR 15,000,000 - 30,000,000 Hourly
Work location:
Bali, Indonesia
| | |
| --- | --- |
| Industry : | Hospitality |
| Sector : | Hotels and Accommodation |
| Department : | Sales |
| Employment Type : | Full-Time |
| | |
| --- | --- |
| Work Sponsorship : | Local contract only |
| Experience : | 3 to 5 Years |
| Vacancies : | 1 |
| Job Status : | Expired |
Job Description
JOB SUMMARY:
To oversee and manage sales staff and reservation to ensure maximum revenue, promotional coverage and marketing opportunities are achieved.
The DOS should work closely with revenue management and marketing functions, to develop strategies to maximize REVPAR and grow market share.
DUTIES AND RESPONSIBILITIES
Operational
1. Pre-qualify and target Key Accounts, utilizing database and develop appropriate and effective sales solicitation strategies to increase hotel's market share.
2. Ensure a high level of exposure for hotel through direct sales solicitation telephone contract and written communications.
3. Professionally conduct routine telemarketing activities to identify new accounts.
4. Conduct regular Market Surveys and Competitor Research.
5. Enroll Top Producers from the local and regional business community commensurate with minimum productivity targets.
6. Provide comprehensive, consistent sales service to the Top Producers to ensure maximum reservation productivity. Issue Private Line newsletters in liaison with Divisional Office and in accordance with local market demand.
Administration
1. Assists with the development, maintenance and update of a detailed Department Operations Manual that reflects policies & procedures, work processes and standards of performance within the Division. Ensures annual review to accurately reflect any changes.
2. Assists with the preparation of the annual Marketing Business Plan ensuring Divisional Objectives fully address business objectives of the hotel and needs of employees.
3. Ensure that an efficient and accurate filing system, both manual as well as electronically is maintained at all times.
4. Maintain complete and supported records of all Sales Agreements, Contracts and Quotations for the hotel.
5. Establish an efficient Trade File to ensure that all business booked is properly tracked.
6. Provide accurate reporting of Group business booked to the Sales Coordinator for monthly consolidation.
People Management
1. Assists with the recruitment, selection, motivation and development of Sales employees to work following the operational, financial, administrative philosophies ensuring employees are multi skilled and perform multi tasks.
2. Through hands on management, supervise closely all Sales employees in the performance of their duties in accordance with policies & procedures and applicable laws.
3. Delegate appropriately, duties and responsibilities to equipped and resourced employees, nurturing and developing them whilst ensuring standards of operation and safety are maintained.
4. Instill and support the Training initiatives and philosophies of the company and work closely with the Training Manager developing a team of active Departmental Trainers.
5. Ensuring that all Team Leaders take an active role in the training and development of employees.
6. Develop and assist with training activities focused on improving skills and knowledge.
7. Ensure employees have a complete understanding of rules and regulations, and that behaviour complies.
8. Ensure all employees maintain an up date awareness of hotel product knowledge, current promotion, policy changes and appropriate internal communication.
9. Monitor employee morale and provide mechanisms for performance feedback and development.
10. Conduct annual Performance Appraisals providing honest and appropriate feedback.
Read Full Job Description
About The Company
---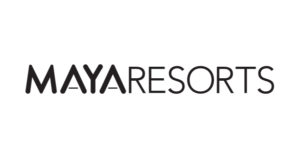 Bali, Indonesia
Hospitality
Hotels and Accommodation
Overview

The hallmark of Maya Resorts is the combination of contemporary design and luxury in unique locations, set apart by an unprecedented level of private space, crafted artisanship, personalised hospitality and bespoke learning journeys. Maya Resorts vision is to create and maintain the sector benchmark for environmentally responsible style and personal luxury together with inspired service that exceeds guest expectations, with innovative management initiatives and a dedicated staff who take ownership to ensure the ultimate atmosphere for relaxation, refreshment and renewal. Maya Resorts Group is offering a truly experience of 5 star luxury resorts. Our properties: Maya Ubud Resorts & Spa and Maya Sanur Resorts & Spa.
Benefits & Perks:
Competitive salaries
Jobs available: 0
STAY UPDATED WITH THE LATEST TRAVEL NEWS, JOBS & EVENTS!
Join over 180,000 travel agents, professionals and executives subscribed to our daily newsletter.
You can unsubscribe at any time