| | |
| --- | --- |
| Industry : | Hospitality, MICE/Conference & Events |
| Sector : | Hotels and Accommodation, Restaurant and Bar |
| Department : | Marketing |
| Employment Type : | Full-Time |
| | |
| --- | --- |
| Work Sponsorship : | Local contract only |
| Experience : | 1 to 3 Years |
| Vacancies : | 1 |
| Job Status : | Active |
Job Description
Responsibilities:
• Determining client website needs and requirements.
• Building and testing aesthetic, functional and user-friendly websites.
• Coordinating with designers, content providers, and management or business owners.
• Implementing and ensuring website security and data protection.
• Maintaining, updating, and optimizing servers.
• Monitoring and analyzing site performance.
• Updating website content and reviewing.
• Addressing and responding to user comments and complaints.
Qualifications:
• Degree in computer science or a related field preferred.
• Working knowledge of programming languages and operating systems.
• Knowledge of website management tools.
• Online marketing and SEO skills.
• Knowledge of IT security.
• Good collaboration skills.
• Reliable and detail-oriented.
• Good communication and problem-solving skills.
• Bachelor Of Science In Information Technology or related field.
• Male/Female
• 25-35 year
Read Full Job Description
About The Company
---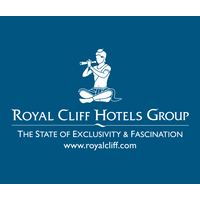 Chon Buri, Thailand
Hospitality, MICE/Conference & Events
Hotels and Accommodation, Restaurant and Bar
Overview

Within this state of exclusivity and fascination, we will endeavour to provide you with top quality facilities and services beyond your expectations, where your utmost comfort, safety, well-being and happiness are our top priorities. Whether its business or leisure we aim to offer you with facilities and services that are amongst the best in the world.
ภายในอาณาจักรแห่งการพักผ่อนอันมีมนต์เสน่ห์และเอกลักษณ์เฉพาะตัวแห่งนี้ เรามีความมุ่งมั่นและให้ความสำคัญเหนือสิ่งอื่นใด ในการสร้างความประทับใจด้วยบริการแบบเกินความคาดหวัง อันนำไปสู่ความพึงพอใจในระดับสูงสุดของแขกผู้เข้าพักทุกท่าน ให้ได้รับความผ่อนคลาย สุขภาพ สบายใจ และปลอดภัย ตลอดระยะเวลาที่พักกับทางโรงแรม ไม่ว่าจะเป็นธุรกิจหรือการพักผ่อนเป็นส่วนตัว นี่คืออาณาจักรแห่งการพักผ่อน ที่ดีที่สุดแห่งหนึ่งของโลก เพียบพร้อมด้วยความสวยงามหรูหรา เปี่ยมด้วยการบริการที่เป็นเลิศ และสิ่งอำนวยความสะดวกมากมายครบครัน
Benefits & Perks:
Bonus
Competitive salaries
Employee discounts
Paid maternity / paternity leave
Paid sick days
Professional development
Vacation time
Jobs available: 10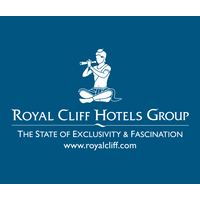 Salary available upon request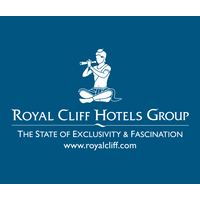 Salary available upon request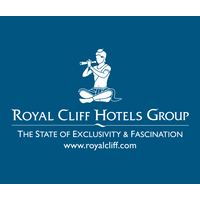 Salary available upon request
STAY UPDATED WITH THE LATEST TRAVEL NEWS, JOBS & EVENTS!
Join over 180,000 travel agents, professionals and executives subscribed to our daily newsletter.
You can unsubscribe at any time
Similar Jobs
---