How and why? luxury brand works to aid community prosperity
Soneva has entered an official partnership with the United Nations Development Programme (UNDP) to encourage greater collaboration on numerous events and projects, in line with the objectives of the UN's Sustainable Development Goals (SDGs).
Recently, the two organisations partnered to host a Social Innovation Camp where Maldivian entrepreneurs received coaching and advice on their socially positive initiatives before pitching them to a judging panel for three cash prizes of USD 3,000.
The partnership was signed at Soneva Fushi, Soneva's flagship resort in the Maldives, by Sonu Shivdasani, founder and CEO of Soneva, and Shoko Noda, UN Resident Coordinator and UNDP Resident Representative.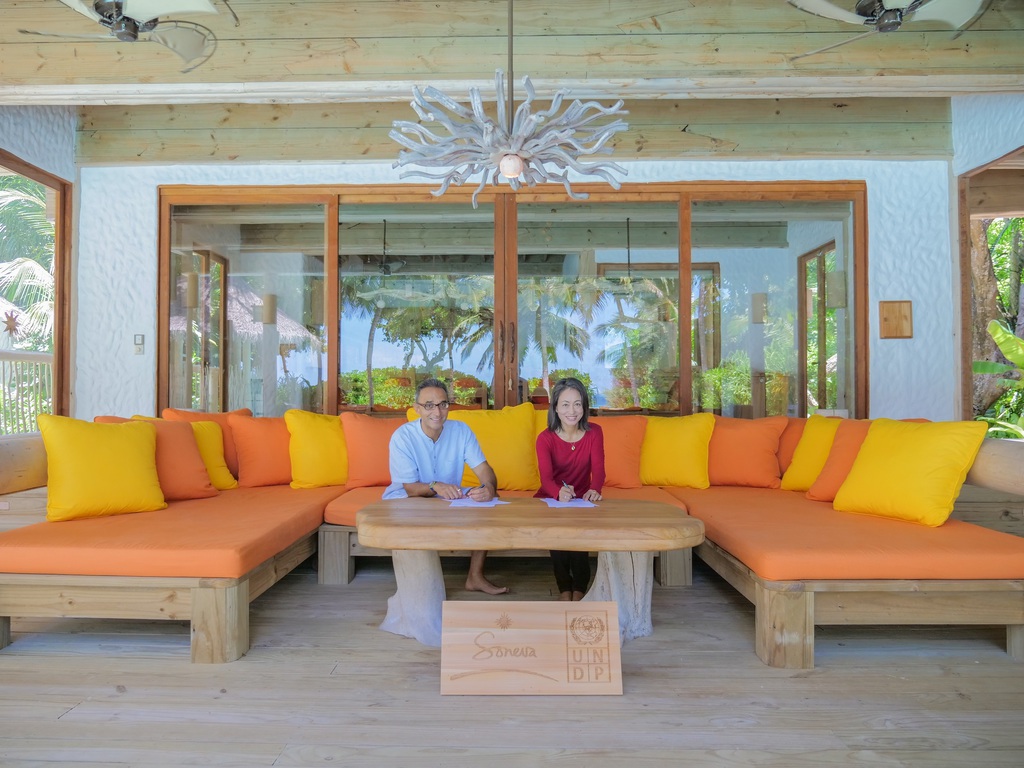 In recent years, Soneva has undertaken a number of programmes to alleviate the impact of climate change and to help local communities with various issues. For example, the Soneva Ocean Stewards (SOS) programme has taught hundreds of children how to swim and encourages the local community to appreciate the precious marine ecosystem surrounding them.
Likewise, the Soneva Foundation's Myanmar Stove's Campaign has provided around 13,000 clean burning cooking stoves to families in Myanmar, preventing over half a million tonnes of CO2 from entering the atmosphere and providing 60,000 people with access to a safer cooking method.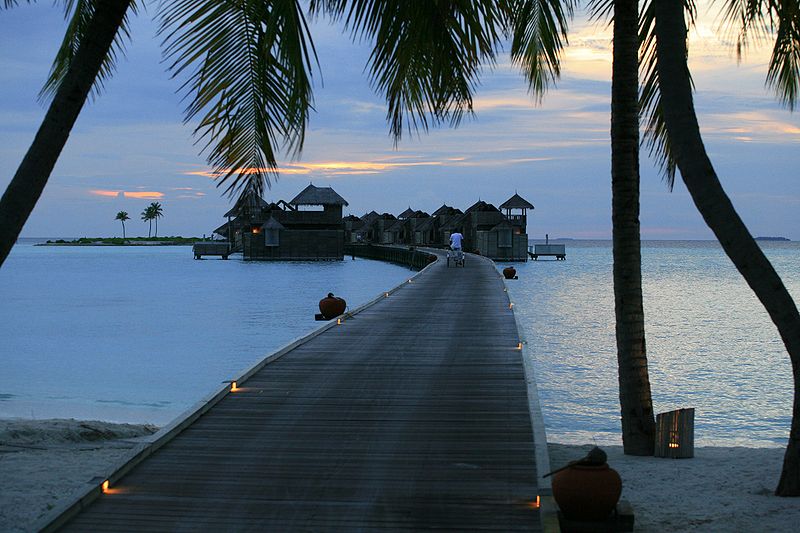 Founder & CEO of Soneva, Sonu Shivdasani (main picture, with wife and business partner Eva Shivdasani), said: 'I am thrilled to formalise our relationship with the UNDP. For many years, Soneva has strived to break down traditional barriers and encourage greater partnership and collaboration between the business sector with communities and environmental organisations.
We've altered our business model to ensure that we consistently support our local communities and the environment, and we are very proud of our results. This partnership with the UNDP will allow us to work more effectively to improve environmental and social issues from waste management to female empowerment, access to clean water to the protection of our oceans, and much more. We are excited to work with and learn from the UNDP and to share our knowledge and experiences with our new partners. The world will only get better if individuals, businesses, and governments work together.'