Malta Tourism launches Bar Trail featuring the best island pubs
Malta Tourism Authority has added a new Bar Trail to its series of themed trails, which highlights the best destinations in Malta and Gozo.
Malta is a small, island country in the Mediterranean that comprises three main islands, Malta, Comino and Gozo. It has a rich history and culture that dates back over 7,000 years and is known for fortresses, temples and burial chambers. But its popularity doesn't come only because of its past. Today, the capital city of Valletta has been named European Capital of Culture 2018, which draws a number of programmes, guides and cultural events.
One of which is Malta Tourism Authority's new Bar Trail. Though the archipelago is mostly famous for its diving spots, its nightlife and music festival scene are attracting a younger demographic of adventurous travellers.
Malta Tourism Authority's Bar Trail boasts an array of destination options including gin bars and pubs, establishments with live music, nightclubs, and wine bars. The Maltese archipelago is fast becoming a hub for the nightlife scene and the Bar Trail has been designed to act as the ultimate guide for travellers wanting to explore.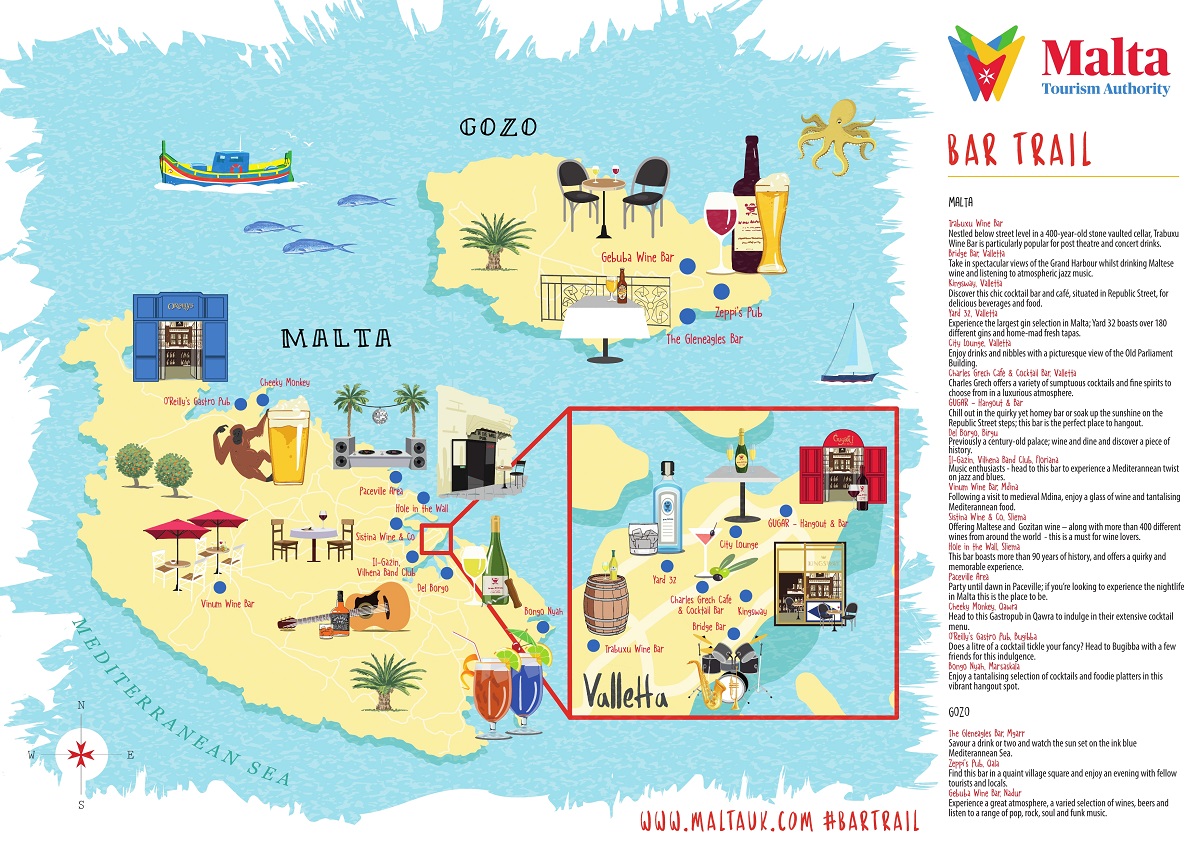 Bar Trail Highlights