Mövenpick Resort & Spa Jimbaran Bali has joined the fundraising and relief efforts in support of the victims of the earthquakes in Lombok.
In total, Mövenpick Resort & Spa Jimbaran Bali and its owning company, PT Summarecon Agung, raised IDR 65,000,000 (approximately USD 5000), while Eka Jaya Fast Boat donated IDR 300,000,000 (USD 20,000) and PT Pramana Agung raised IDR 13,000,000 (USD 1000).
Earlier this month, Lombok area experienced five thrust type earthquakes with epicentres at the north of Rinjani volcano. The earthquakes caused significant damage and death in the region.
The Bali Tourism Society Cares is a newly-founded arm of the tourism society and is one of the organizations that immediately responded to the needs of the victims.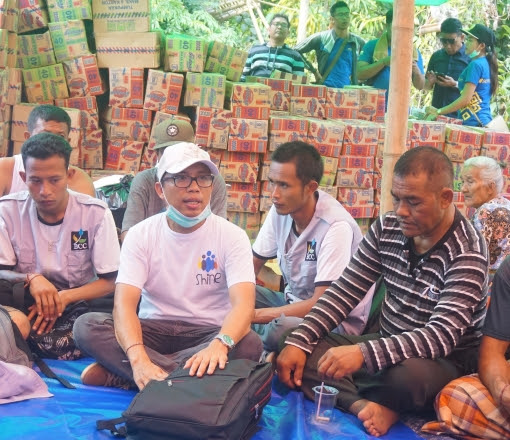 Bali Tourism Society Cares for Lombok was established after the initial 6.4-magnitude struck the eastern part of Lombok on 29 July, and was strengthened after the catastrophic 7.0 quake hit the north of the island on 5 August. Aid and supplies will be directed to all parts of Lombok affected by these disasters.
On 10 August, these donations including 10 tons of rice, thousands of packs of instant noodles, blankets, baby essentials, medical equipment and other vital supplies were delivered across the Lombok Strait to the worst-hit areas, mainly in North Lombok Regency. The group also mobilised medical personnel from Dr. Romy Associates.
I Ketut Sugita, head of the Bali Tourism Society Cares for Lombok team, said: "We are very concerned about the impact of this incident. The devastation was terrible and so it's vital that we get aid and medical supplies to the people who need it most, as quickly as possible. I would like to thank everyone for their generous support but there is still a lot of work to do."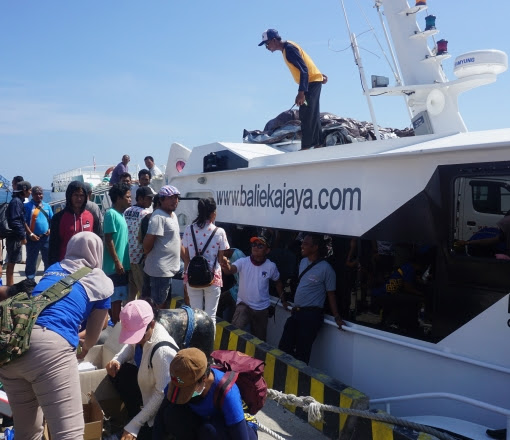 I Wayan Suwastana, Mövenpick Resort & Spa Jimbaran Bali's Director of Sales & Marketing, who was born in North Lombok, is one of the volunteers and said: "Everyone in Bali feels a deep sense of sorrow and wants to help our brothers and sisters in Lombok, who have been so terribly impacted by this disaster."
"I am proud to see so many organisations and individuals supporting this relief effort. By working together, we can help to ease people's suffering," he added.
Horst Walther-Jones, general manager of the Mövenpick Resort & Spa Jimbaran Bali, added; "It's truly heartbreaking to see what happened in Lombok. So many lives and homes have been destroyed. By joining this relief effort we want to show the people of Lombok that they are not alone, and that Bali stands shoulder to shoulder with them."