Half of all Indian aviation equities up for sale to foreign investors
Contributors are not employed, compensated or governed by TD, opinions and statements are from the contributor directly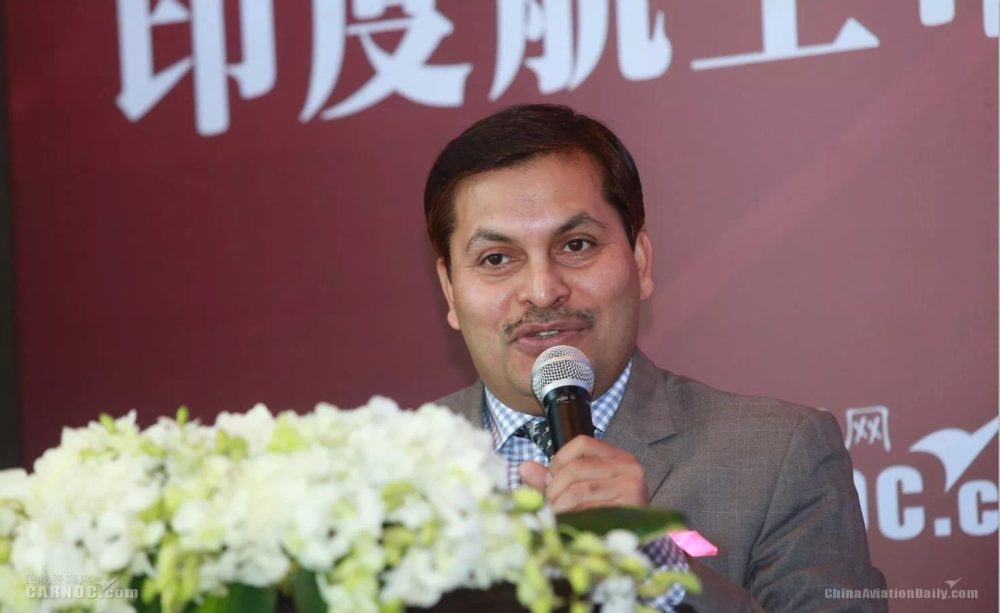 The first session of China Aviation Trends Conference was held on January 12, 2018 (CST), focusing on Indian aviation market opportunities. Professionals from Chinese and Indian governments, airlines and airports discussed the issues about Sino-Indian aviation development.
Anil Kumar Rai (main picture), consul-general of India in Shanghai, initially gave an overview of the investment environment in India. Mr. Rai said, India has been one of the most open economies for foreign direct investment (FDI) with the progress of liberalization.
On January 11, Indian government opened 49 percent of its aviation equities to foreign investment, revealing a superb opportunity for foreign investors.
The Indian aviation market is experiencing a rapid growth. In 2006-2016, Indian air passenger volume increased from 72 million to 230 million, while freight volume rose from 50 MMT to 300 MMT. The number of aircraft also rose from 25 sorties in 2000 to 950 sorties in 2016. Vijai Agrawal (below), former chairman of the Airports Authority of India (AAI), predicted that India will ripen into the third largest aviation market in the world in 2020 with its domestic capacity ranking fourth  behind the United States, China and Japan.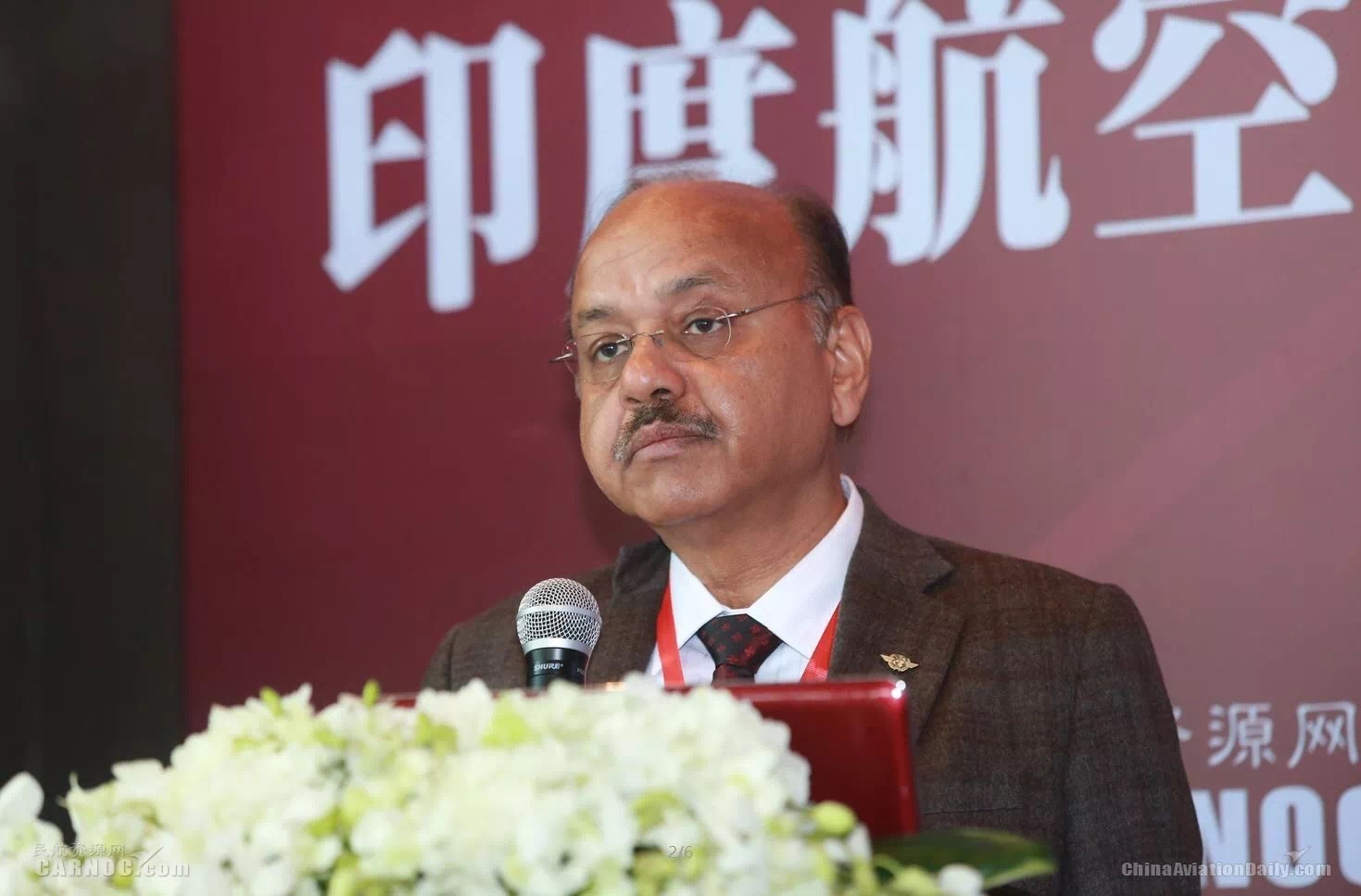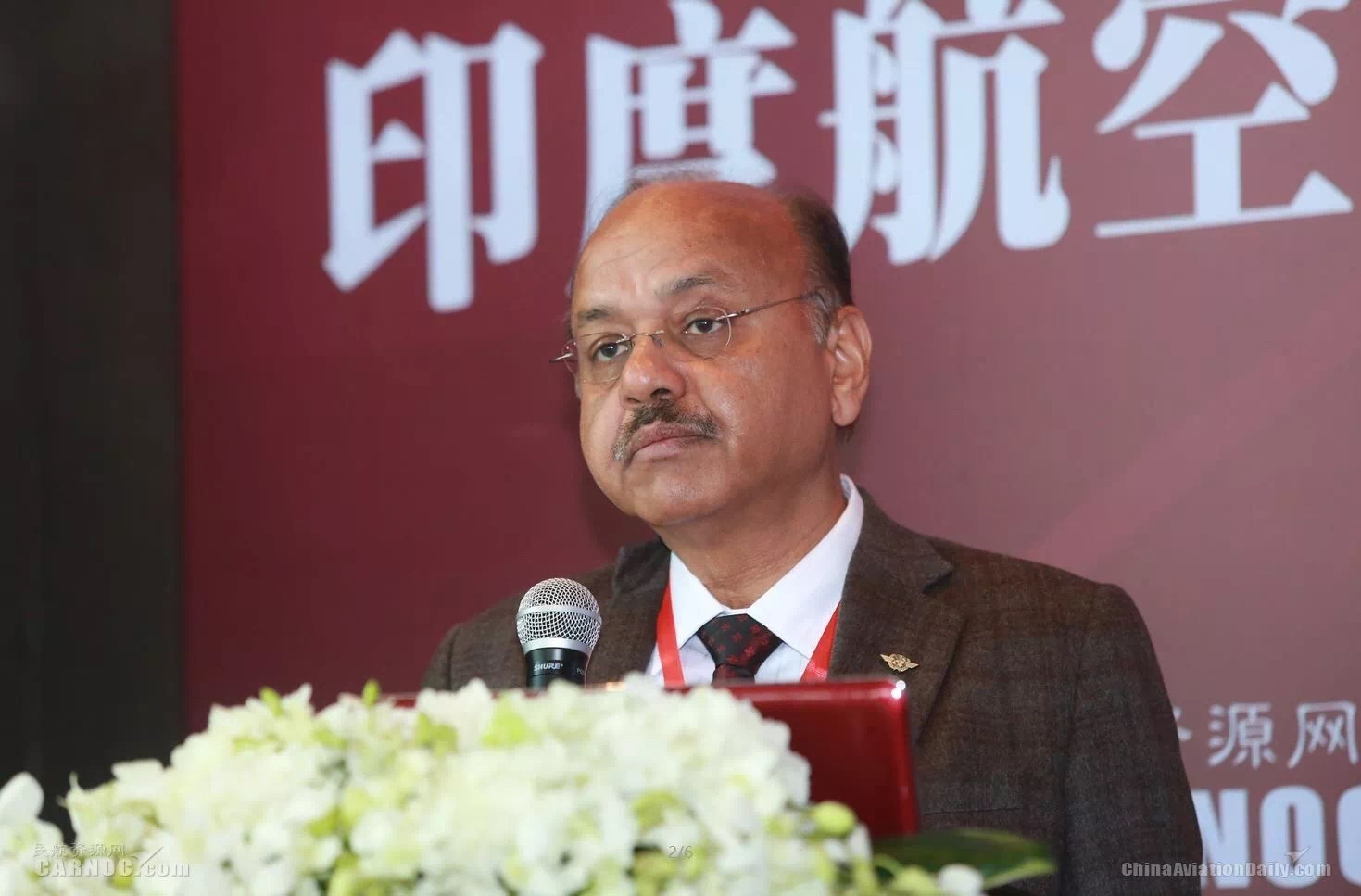 Subir Hazra (below), associate vice president & head of strategic planning for Delhi International Airport, said that India is one of few nations with a sustainable improvement of 18 percent in civil aviation passenger volume in recent years, this proportion reaching 22 percent in 2017 fiscal year. He also predicted that total passenger volume of Indian civil aviation in 2019 will rank the sixth in the world and promote to the third place in 2028 next to China and the United States.
Furthermore, Mr Hazra also introduced the Public-Private Partnership (PPP) by presenting its operation in Delhi International Airport. Vijai Agrawal added, the prosperity of PPP will bring more investment to the existing airports and greenfield airports in India, and the amount of investment is expected to reach 45 billion USD in 2030.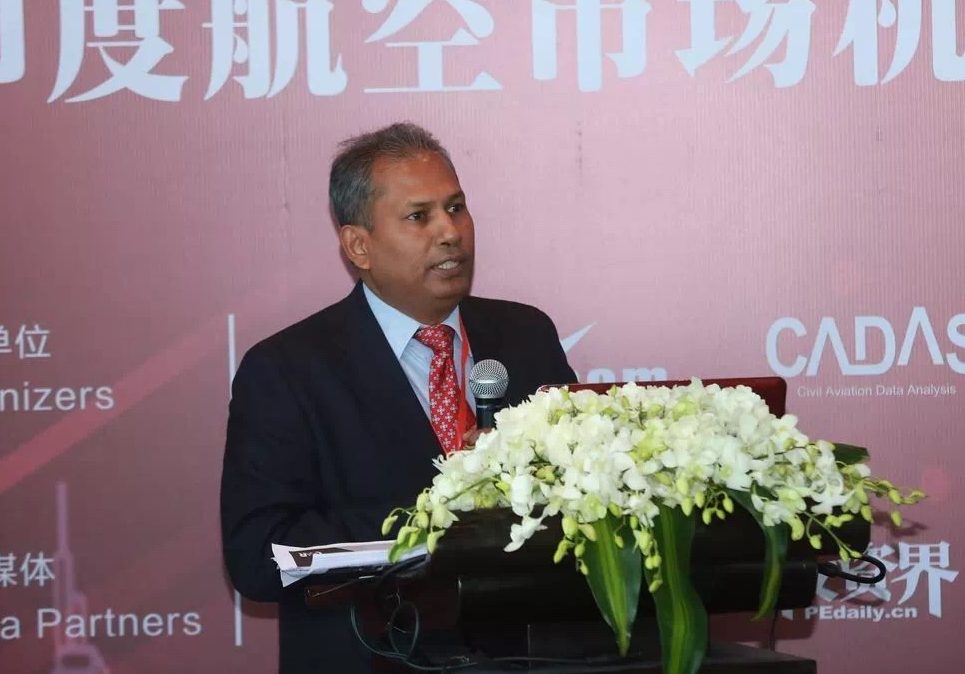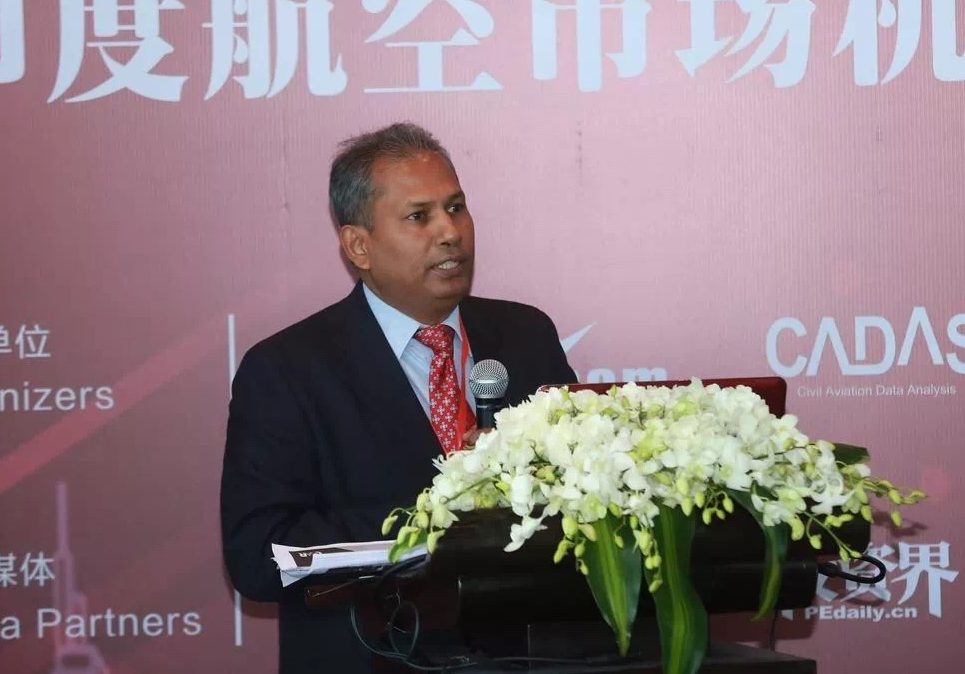 There are 5 commercial airlines providing Sino-Indian air routes by operating 42 flights per week. As a result, "transit" has become a keyword in reciprocal visits between two countries. Stone Luo, Chief Analyst of CADAS, said that 60 percent of passengers tend to choose transit stations in their Sino-Indian journeys, among which Guangzhou and Kunming are the most popular ones based on their geographical advantages.
From January to October in 2017, the number of Indian travelers passing through Kunming to the United States is 1699, and the number to South Korea is 1075. In the future, Kunming Changshui International Airport (KMG) will not only play its role of transfer station for Chinese passengers to India, but also for connecting India with North America and Northeast Asia.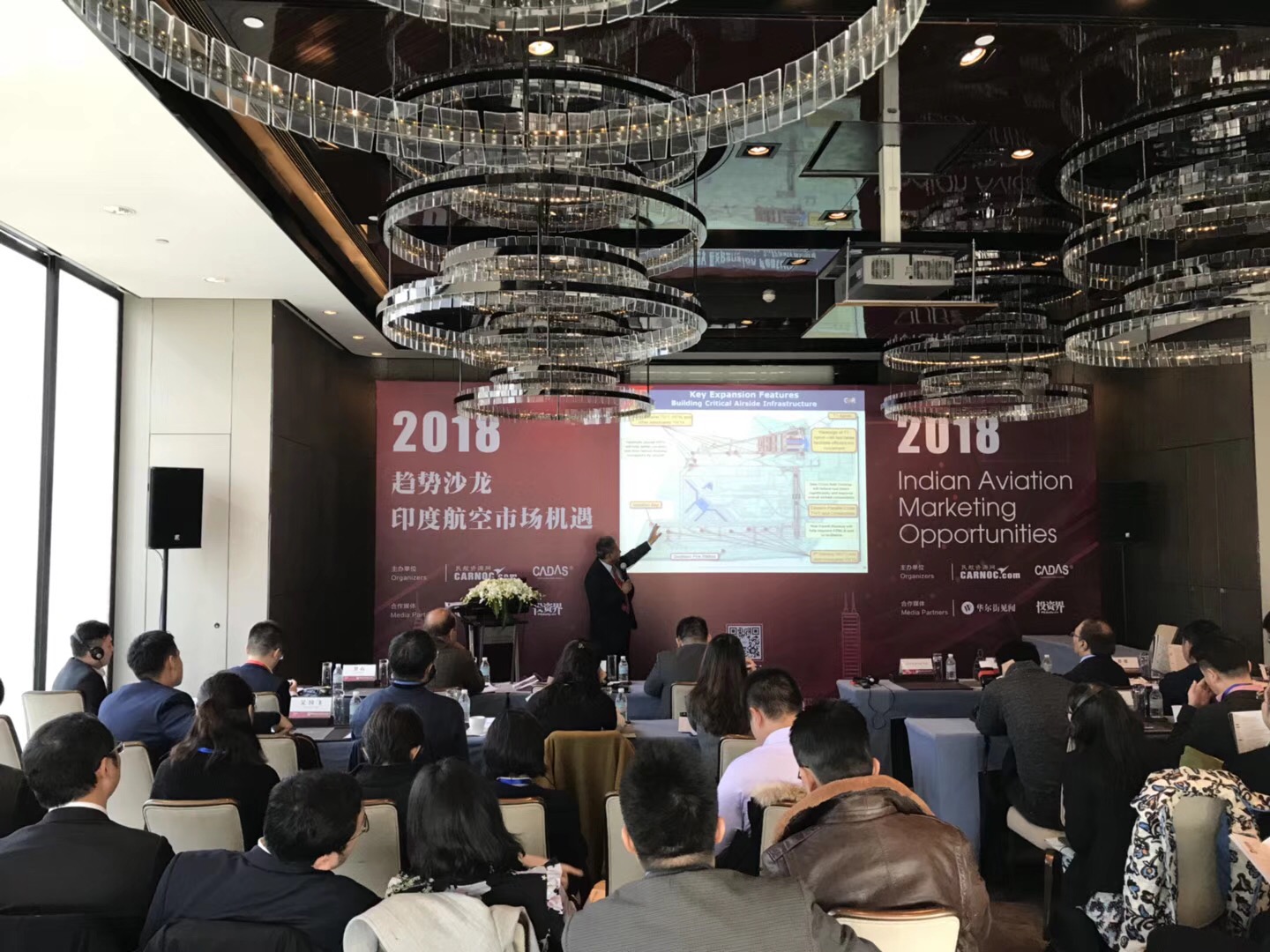 According to Ctrip data, Mumbai ranks behind only Delhi as the most popular destination for China. In Top10 routes between India and China, search volume of Shanghai – Mumbai is the same as the volume of Beijing – Delhi and Guangzhou – Delhi. Experts point out that Mumbai can be used as a potential transit airport to Europe, the United States, and the Middle East with a sufficient capacity to fly to other cities in India.
In the future, with the global ranking of Indian aviation market soaring, China is also expected to become the largest aviation market in the world. China Aviation Trends Conference will continuously bring insights into global market change and spread "worldwide experience" to the global aviation industry.