Norwegian Cruise Line (NCL) has announced the appointment of Karen Sequeira as Marketing & PR Director, UK & Ireland, the Middle East and Africa.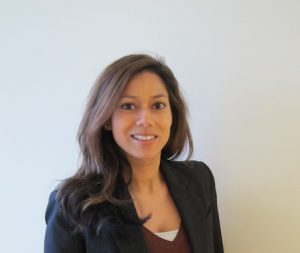 Sequeira will be responsible for the marketing and PR strategy for the brand.
This follows NCL's recent restructure announcement which aims to ensure further growth in EMEA.
Within the restructure, Nick Wilkinson was promoted to Vice President and Managing Director UK & Ireland, the Middle East and Africa.
The UK, Ireland & MEA markets have experienced rapid growth during the past few years following an increased capacity in European deployment and the launch of Premium All Inclusive in the UK and Ireland in April this year. The appointment of Sequeira will further strengthen the marketing approach in each region, supporting Nick Wilkinson in focusing on these priority markets.
She has over 20 years' marketing experience in cruise and hospitality, most recently as Head of Marketing & PR for Azamara Club Cruises, and previously as Director of Marketing for Millennium & Copthorne Hotels, Europe.
Karen specialises in the cruise industry having also spent five years at Carnival UK as well as time at Regent Seven Seas Cruises and Hurtigruten. She holds a Master's degree in Marketing Management, and is a Chartered Marketer.
Sequeira said: "I'm very much looking forward to be joining Norwegian Cruise Line, particularly during this time of expansion and development. It's an exciting time to be joining such an innovative business and to support Nick in achieving even greater success in the UK & I and MEA regions."
On the announcement, Nick Wilkinson said: "We are delighted to have Karen joining the Norwegian Cruise Line team. 2018 is set to be a busy year with the launch of Norwegian Bliss, and with Karen's experience and in-depth knowledge this will strengthen the brand, and we look forward to the support in our ever-increasing focus in these regions."
Karen Sequeira joins the team on 6 November 2017 and will be based in the NCL Southampton office. Moving forward, all sales and marketing activities for UK&I and MEA will be overseen by Nick Wilkinson who reports directly to Harry Sommer, Executive Vice President, International Business Development.