New ultra-low-cost airline Bonza to launch in Australia next year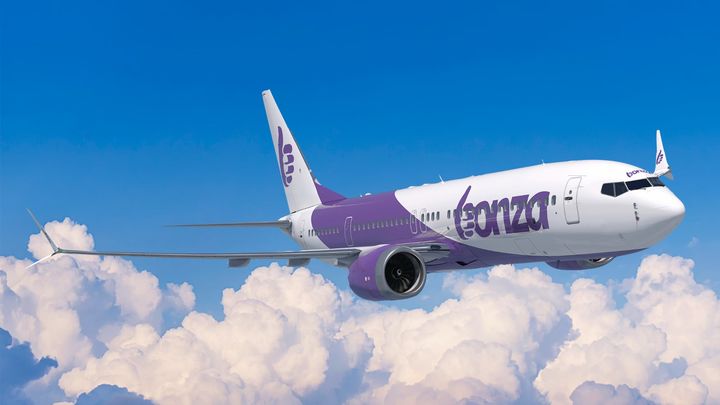 This is bonza news! Next year, an "Ultra" low-cost airline will launch on our shores. "Bonza" will be Australia's sole independent low-cost airline specialising in regional leisure destinations, with a fleet of Boeing 737 MAX 8 jets equipped with all-economy seats.
With airlines worldwide struggling, this may appear to be an unusual time to enter the industry.
On the other hand, one Australian start-up believes a post-pandemic wave is on the horizon and plans to ride it.
Bonza will be Australia's first independent low-cost airline when it opens in mid-2022, but that doesn't mean they'll be flying in a vacuum. The airline will compete with Jetstar, Qantas, Virgin Australia, and Rex.
According to Bonza founder and CEO Tim Jordan, a crucial difference will be their emphasis on regional leisure locations rather than the popular Sydney-Melbourne-Brisbane route.
According to Jordan, Bonza will offer point-to-point routes "where travel is today frequently confined to connections via big cities."
Prioritising direct regional connections over those connected to major cities is a novel approach to the Australian market.
One in which Bonza would fight against regional carriers rather than heavyweights.
What's next?
Every week, you'll receive the newest in travel news in your inbox.
"Our focus will unquestionably be on routes that are now not served by any incumbent airline," Jordan added.
According to Jordan, Australia's absence of independent low-cost airlines presented a clear opportunity, and he has put his experience working at Virgin Blue, Cebu Pacific, and FlyArystan to good use.
Regarding the timing, Jordan stated that the future of travel would only improve.
"The light shines brighter every single day in terms of escaping this horrible pandemic, and the prospects for accomplishing Bonza at reasonable cost levels are here," he stated.
Jordan undoubtedly has a vast pool of personnel to choose from, given carriers such as Qantas shed at least 6000 jobs last year and Virgin cut at least 3000.
The CEO stated that he will concentrate on towns and airports "who will hopefully understand that we can establish brand new markets for them and allow the tourism industry and the aviation industry to recover much faster than would otherwise be the case."
Similarly, other aircraft are for sale, and Jordan believes that with the help of businesses like 777 Partners, a Miami-based investment group, they will be able to "acquire aircraft at rates certainly not ever seen, or at least not in a very long time."
The fleet will be made up of fuel-efficient Boeing 737 MAX 8 jets outfitted with economy seats.
What about the name, you may wonder?
The name indicates something basic but unquestionably amazing. The Urban Dictionary's prominent website describes 'Bonza' as "excellent and well-executed," which Jordan entirely agrees with.
"That is precisely what we want to be, in my opinion. We want to be great, and we want it to be well-executed. I feel that whether you pay $10 or $1000 (for an airline ticket), you get a fantastic product. "He revealed this to Executive Traveller.
Simply because Bonza is unashamedly low-cost does not imply poor quality.
"It irritates me when certain low-cost carriers fail to deliver high-quality goods. You are entitled to on-time performance, and safety is always a given."
Jordan sees low-cost airfare as a way to make travel more accessible to those who wish to fly for pleasure rather than work.
"Australia has several amazing airlines that are really focused on business travellers and perform fantastically."
"However, we will cater to all Australian travellers, whether they are teachers, tradies, children, or caregivers – that is our target market."
Bonza is backed by 777 Partners, a private investment group based in the United States. Flair Airlines and the Southeast Asian-based Value Alliance are among 777's aviation ventures.