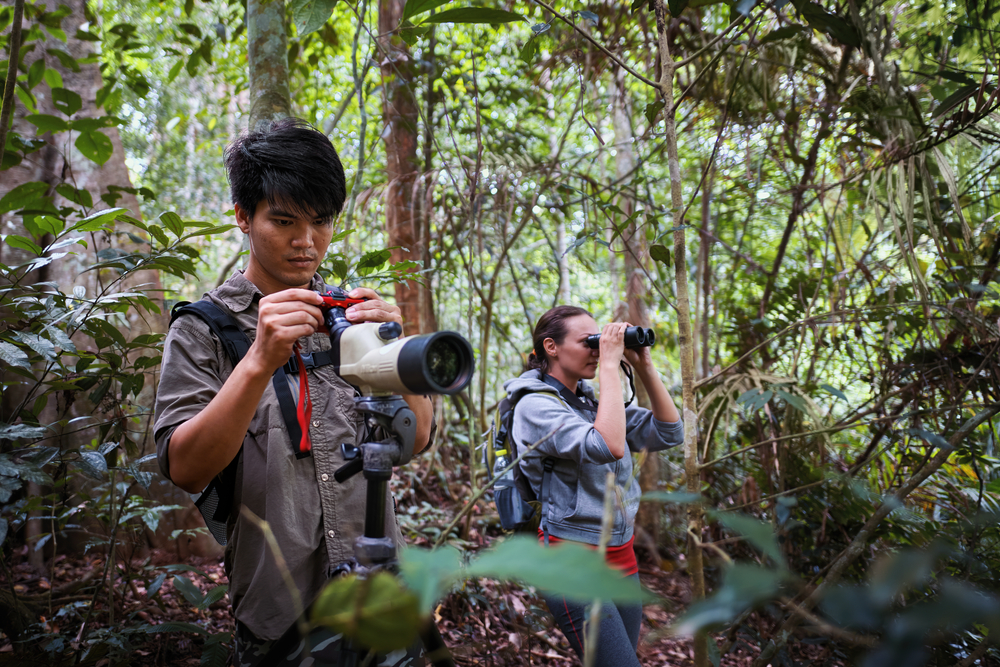 As per a recent market analysis by Future Market Insights (FMI), Ornithology Tourism market is poised to reach a valuation of USD 59.7 Bn in 2022. Sales are projected to increase at a 5.2% CAGR, with the market size reaching USD 100.2 Bn by 2032.
Initially regarded as a hobby, "bird watching" has grown significantly in significance today. The ornithology tourism industry is expanding due to a variety of factors. The number of bird watchers and their increasing interest in the field are the main drivers of the industry.
Additionally, a decline in the cost of bird watching tools like telescopes and binoculars and an increase in the quantity of documentaries about bird life are raising awareness, adding to birders' interest, and boosting the number of effective methods for filming birds at a closer distance both when they are stationary and in flight. These elements further fuel the sector's expansion.
Additionally, wildlife photography contributes to the growth of ornithology tourism in many nations by highlighting the significance of bird watching. The growing awareness of the advantages of the indirect economy in many communities and nations, especially in the developing countries, is another factor promoting the growth of this sector. This industry is also impacted by the growing number of knowledgeable guides who mentor and stoke the passion of new birders. The ornithology tourism industry is also driven by government initiatives to draw birdwatchers and wildlife enthusiasts from various places.
"Increased Interest about bird watching along with wildlife photographers joining in as Ornithology tourists is expected aid the markets growth." Says an FMI analyst.
Key Takeaways
Based on age of tourists, 35-45 years and 46-55 years segment are predicted to account for a dominant share of Travelers in the market through 2032. By booking channel, the online booking segment is anticipated to hold a noteworthy share of nearly ~75%. Based on packages, Ornithology tourism travelers will continue to opt packaged deals over the normal travel deals.
Impact of COVID-19 on the Market
The tourism sector has been severely harmed by COVID-19 travel restrictions. Due to its use of distant locations, birdwatching tourism is anticipated to return very rapidly. Tourists are more likely to visit locations where they feel the safest in terms of COVID-19 if travel restrictions are abolished. Small chalets, for instance, are favoured to hotels and other major accommodations in national parks. When travel restrictions are eased, middle- to high-income Europeans are anticipated to be the first to go. During the COVID-19 pandemic, birdwatchers are increasingly inclined to go it alone or with a partner. They might prefer to travel alone or in small groups if travel restrictions are eased.
Who is winning?
The leading players in Ornithology Tourism Market are the Junglelore Pvt Ltd, Yatra.com, Travel Tour World, National Geographic Partners, LLC, Shikhar Travels, Ranthambore natoinal park.com, Toehold Travel, Himalaya Birding, Tropical Birding, Rockjumper Birding Tours, Adventures by Disney, Victor Emanuel Nature Tours, WINGS Birding Tours, Eagle-Eye Tours, Naturalist Journeys, Field Guides Birding Tours, Road Scholar, G Adventures among others.