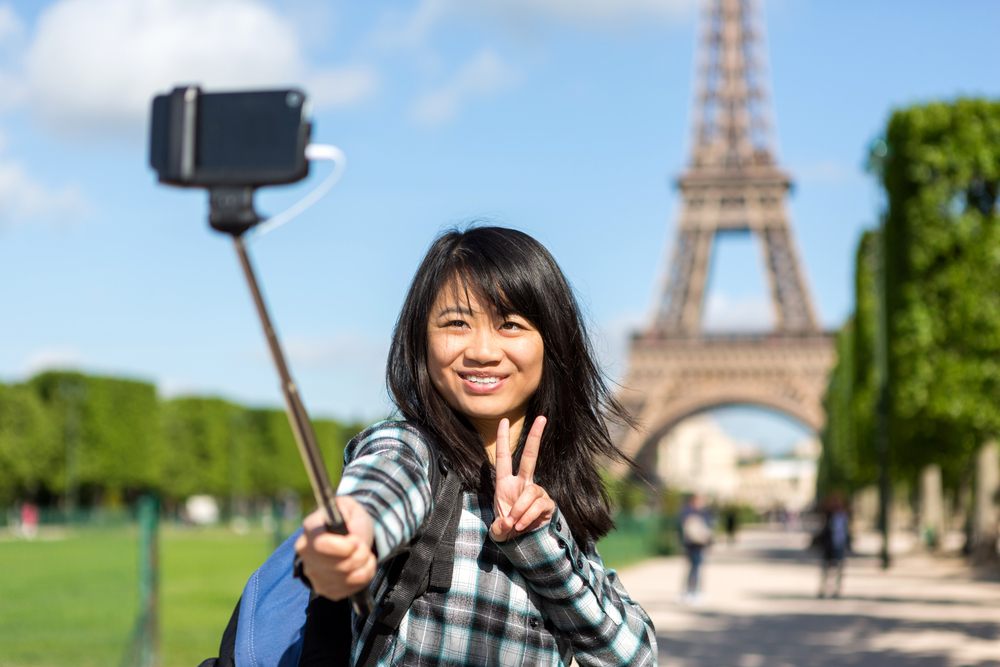 The China outbound tourism market is estimated to reach USD 184,201 Million in 2022, with sales projected to increase at a robust 14.1% CAGR between 2022 and 2032. Growth in the market is attributed to the growing expansion of the travel industry in China. As per the study, demand in the China outbound tourism market is predicted to surpass USD 690,719 Million by 2032. These insights are based on a report on China Outbound Travel Market by Future Market Insights.
Digital technology is expected to have a significant impact on tourists in China. Significant smartphone users worldwide are from China, with statistics of over 600 Million. With package tours being viewed as inferior to independently-organized travel, destinations that haven't been visited by many Chinese or that have high prestige due to their marketing campaigns, and a greater understanding of tourist destinations around the world, Chinese people are becoming more prestigious about the type of trip they take.
Nearly half of the Chinese people use social networking sites, email, and instant messaging, and 83% have a personal area. Destinations and travel agencies will make more extensive use of digital technology. Combined with the Chinese public's increased social media usage, awareness, interest, and demand for travel will continue to rise.
A significant element boosting travel and tourism will be the growing urbanization of the Chinese people. By 2030, two-thirds of China's population currently residing in cities will do so. Large travel markets will be represented by the 170 second-tier cities, many of which were boosted by the Chinese stimulus package offering better transportation infrastructure and services. Major cities like Beijing, Shanghai, Guangzhou, and Shenzen will continue growing.
Chinese tourists are most satisfied with the air quality and natural environment when rating the outbound tourist destination's infrastructure, particularly in cities. Numerous people in China now travel overseas due to the relatively poor air quality at home in crowded regions. This is expected to aid the growth in the market as travelers in China prefer surroundings and air quality overseas.
2017 to 2021 China Outbound Tourism Market Outlook Compared to 2022 to 2032 Forecast
As per Future Market Insights (FMI), China enjoys the benefit of being the largest outbound tourist market in the world, both in terms of departures and overall spending. The Chinese overseas market is distinguished by its rapid development, substantial size, extensive reach, and enormous potential. China's overseas market is currently the most significant source market in the world and has maintained double-digit, sometimes over 20% growth over the previous ten years.
The China outbound tourism market is expected to witness double-digit growth over the forecast period (2022 to 2032). Factors such as the low proportion of passport holders, the high quality of public and private travel services provided by destinations, tax refund policies, etc., will continue to support the demand in China's outbound tourism market.
Meanwhile, modern travelers are searching for authentic, local lifestyle experiences, especially in countries such as Africa, India, the USA, and Japan. Due to the rich outward travel experience and the wide use of intelligent communication, the China outbound tourism market is expected to witness an incredible growth rate over the upcoming decade.
What are the key factors propelling the growth?
Over the next decade, Chinese wages are anticipated to rise significantly, bringing their average level of income closer to that of affluent countries. According to Oxford Economics, 61 Million households can afford to travel overseas by 2023, cementing China's position as the top origin market.
The countries that account for a smaller fraction of Chinese outbound travel have the most potential for development in the future years. Due to improvements in China's income distribution, Chinese visitors will begin to have increasing value for international destination markets in the upcoming years.
Country-wise Insights
How is Korea regaining the interest of Chinese outbound travellers?
Korea to be the Most Affordable Outbound Tourism Destination. Despite being in recovery mode after a dramatic decline in Chinese inbound travel in 2017 due to geopolitical difficulties, Korean hotels, and casinos are expected to witness lucrative prospects. Chinese tourists consider Korea a desirable destination because of its accessibility and price. To recover as one of the most favored travel destinations for Chinese tourists, Korea plans to draw more visitors from smaller urban areas or lower-tier cities.
Category-wise Insights
Which type of booking channel is most preferred by Tourists?
Online Booking to Remain Highly Sought-After in terms of Sales Channel. Bookings are primarily made online, in keeping with the channels used to find travel-related information. More than 80% of Chinese FITs book flight tickets online thanks to the more advanced global distribution system (GDS). Few (5%) choose to book offline through travel agencies, and even fewer (3%) still make phone reservations. Further with the proliferation of online travel platforms and attractive offers available, the online booking segment is expected to witness the highest growth over the forecast period.
Which tour type will create maximum demand?
Rise in Number of Independent Travellers to Boost China Outbound Tourism Market. Independent travelers are becoming more common in China, while package or group vacations are still quite popular. More than half of Chinese tourists take part in group trips, including customized tours, small-group excursions with friends, and semi-independent tours. Traditional package tours are popular with families, senior citizens, visitors from smaller cities, and travelers. Customized trips, such as private tour groups without outsiders, are also well-liked.