Breathing (OYO) Life into Japan's home rental market
After China, Indonesia and Malaysia; OYO is now spreading its wings further east into Japan. South Asia's fastest growing chain of hotels, homes and quality spaces has announced the commencement of its operations in Japan, through a joint venture with Yahoo Japan Corporation ("Yahoo! JAPAN") to form OYO Technology & Hospitality Company, Japan.
With this OYO plans to bring housing rental product from India, OYO Living, re-christened as OYO LIFE to Japan in March 2019. OYO Life is about providing "upgraded living experiences at an affordable price". In Japan, it is targeted at the young population of Japan viz. students and young professionals.
"We will deliver great value in the Japanese market."
Ritesh Agarwal, CEO  and founder, OYO Hotels and Homes, said: "This new entity will be focused on creating unique living experiences for the Japanese citizens, students, and young professionals, looking for good quality affordable accommodations, starting with our fully managed homes brand – OYO LIFE. OYO is already the most preferred brand in the budget to mid-segment hospitality space in several markets like India and China, where our operational expertise in identifying, transforming and managing properties has helped us gain significant momentum, and we are certain that we will deliver great value in the Japanese market."
"We are really happy to partner with OYO, through this joint venture and are certain that with a promise to deliver good quality fully managed homes at affordable prices. With our local know-how, online distribution network and marketing support, OYO LIFE will soon emerge as the most preferred abode for the Japanese citizens and visitors in the country," said Kentaro Kawabe, CEO, Yahoo! Japan.
For the lessor
Japanese entrepreneur and former Japan market leader for Handy and Booking.com, Hiro Katsuse, has been appointed as the CEO of the newly formed joint venture company. The home rental real estate industry is pegged at a market size of JYN12 trillion. But the process of looking for and renting a property is no less easy even in tech-friendly Japan.
From the time spent searching for the property, dealing with multiple agents, signing the leases, upfront deposit, etc. to investing in furniture and appliances – it is an exhaustive period. OYO LIFE says it will offer a new housing rental solution with ready to move in beautifully designed homes, that eliminates the hassles of finding, accessing and managing everyday housing. Almost like an Airbnb for long term stay and with lease contracts.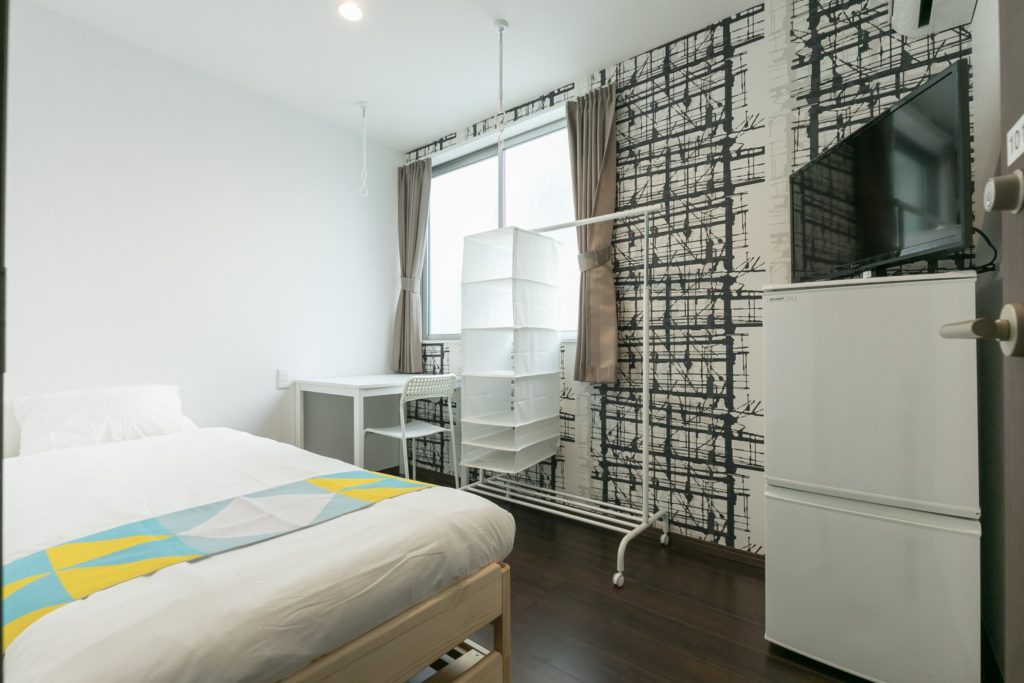 It also offers financial freedom with minimal deposits and no lock-in periods and privacy so that they can save and spend the way they like. These accommodations – apartments, homes, and shared spaces are easy to find, easier to move in, and easiest to live in as they can enjoy essential amenities which include furniture, Wi-Fi connectivity, television, electronic household appliances, regular housekeeping, CCTV surveillance, digitally enabled locks for additional security and 24/7 assistance, at no extra costs.
Lately, in Japan, the based subscription services in music, video, apparel, and furniture are gaining popularity, which has resulted in a change in consumer mindset from 'owning to sharing' resources. With this more and more customers open up to 'housing or managed workspaces as a service', and that's the trend OYO Life plans to strategise.
For the lessee
For home owners, OYO will take complete responsibility of managing their property, including regular maintenance and upkeep of their properties, while ensuring guaranteed rental incomes. Moreover, OYO plans to empower home owners with its transformation capabilities and OYO's best in class real estate property management system, that helps owners improve their occupancy and yield, combined with Yahoo's marketing and distribution network to attract more customers.