PHIST: Phuket gets a helping hand cleaning up for the future
With some of Phuket's biggest hospitality players in attendance, the very first Phuket Hotels for Islands Sustaining Tourism Forum 2018 (PHIST), one of Thailand's most popular destinations, set its stall for the future prosperity by signing the "Phuket Pledge".
The pledge is a commitment by participants to reducing, reusing and recycling single-use plastic in Phuket with the aim to eradicate it in all hotels and resorts, as well as agreeing to set up a community project aimed at educating the island's youth on critical problems surrounding plastic usage on the island.
The PHIST event — organised by Phuket Hotels Association and supported by the Thai Ministry of Sports & Tourism — was led by C9 Hotelworks' MD Bill Barnett and Greenview CEO Eric Ricaurte and saw more than over 550 delegates from countries including Thailand, Indonesia, the Philippines, Vietnam, Singapore and Hong Kong gathered at the JW Marriott Mai Khao in Phuket to debate key issues.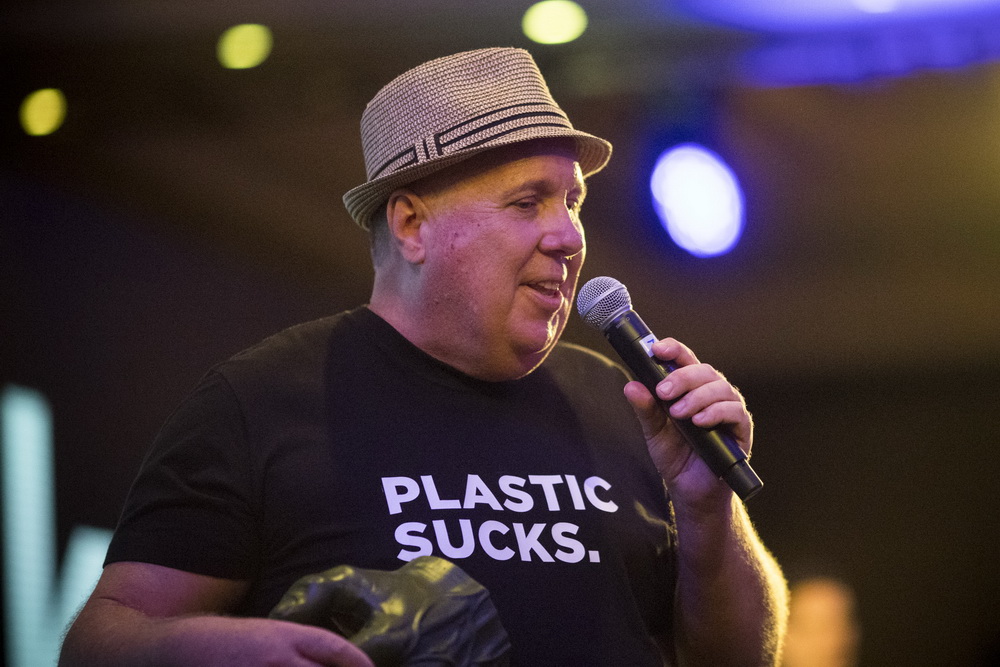 Bernhard Bohnenberger, president of Six Senses Hotels Resorts and Spas, discussing the ambitions of PHIST said: "Plastic reduction has been at the core of our company sustainability efforts for over a decade. The industry is finally waking up to this issue, but we need coordination and action to make a tangible change and see results. This is what we hope PHIST will go a long way to achieving."
"We need to fight for Phuket. It is as simple as that."
Thoughts echoed by Anthony Lark, Phuket Hotel Association president and managing director of Trisara, who said: "We need to fight for Phuket. It is as simple as that. And we can't do it alone. We need to do it together. We have worked to build an inclusive coalition of public and private sector tourism groups who understand the critical need to act and think long term.
We hope the Phuket Pledge will be a start and ultimately become a model for us and other islands regionally to come together for the sake of sustainable island tourism in Asia."
Along with Ministry of Sports and Tourism events partners included the Tourism Authority of Thailand (TAT); Thailand Convention and Exhibition Bureau; Thai Hotel Association, Central Phuket; BMW, Blue Tree Phuket;  C9 Hotelworks; Greenview; AmCham; QUO and Delivering Asia Communications.