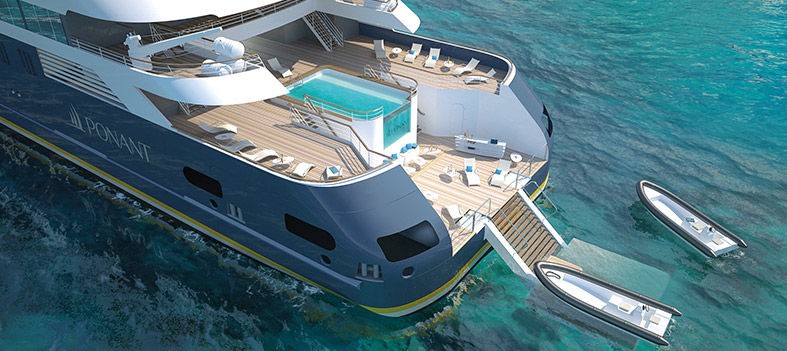 French luxury cruise line, Ponant, has announced the arrival of its newest vessel designed for intimate expeditions, Le Lapérouse, the first of its six Explorer class ships.
The biggest French cruise line in the world received its latest ship on 15 June. The new vessel is the first of the six in the Ponant Explorers series, with five other ships currently underway. Le Lapérouse left the shipyard in Ålesund, Norway, on 16 June and is expected to reach Reykjavik, Iceland today, 19 June to start its inaugural cruise.
The six vessels of the Ponant Explorers pay tribute to the great French explorers who have set off on big adventures in search of new lands. Le Lapérouse and Le Champlain will join the fleet in 2018, Le Bougainville and Le Dumont-d'Urville in 2019, followed by Le Surville and Le Bellot in 2020.
"Everything is in place for the Ponant Explorers series to be a huge success"
"Le Lapérouse is a wonderful achievement for the company and the result of intensive teamwork with Vard and Fincantieri. From remarkable nautical performances to technical excellence and offering an extraordinary level of comfort, everything is in place for the Ponant Explorers series to be a huge success," said Jean Emmanuel Sauvée, CEO and cofounder of Ponant.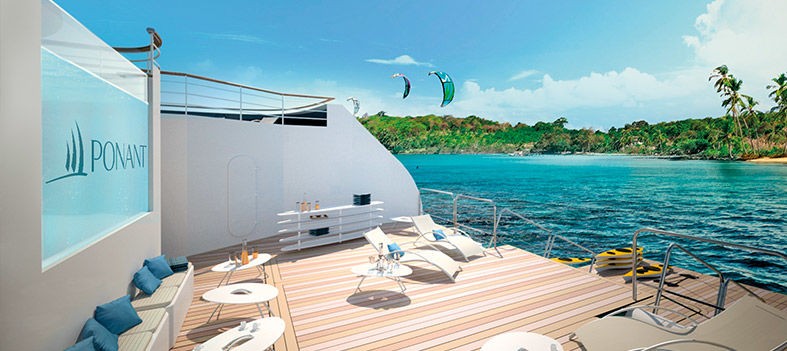 The ship offers an intimate capacity with just 92 staterooms and suites, all with a balcony or private terrace. The rooms offer a variety of sizes with the smallest being the Deluxe Stateroom with 19 square metres of floor space, and the Owner's Suite providing a more spacious accommodation with 45 square metres.
Aboard the ship is a 260sqm panoramic restaurant which can serve all passengers in one sitting. It also has public areas where guests can mingle, while keeping privacy in mind. There's a boutique, a pool deck, and a theatre that holds 188 seats, equipped with the latest sound and lighting technology.
The Blue Eye
All of the six Ponant Explorers will feature the 'Blue Eye', a multi-sensorial underwater lounge that allows passengers to take a peek at the underwater world via two portholes, in the form of a whale's eye. It uses non-intrusive underwater lighting and hydrophones integrated into the keel that retransmit the natural sounds of the deep. In addition, it features Body Listening sofas, offering a 'sensorial listening' experience for passengers to enjoy.