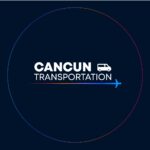 Full Name:
Javier Martinez
Gender:
Male
Date of Birth:
04-Dec-1994
Nationality:
Mexican
Languages:
Spanish
Location:
Cancún, Quintana Roo, Mexico
---
About Javier Martinez
Cancun Transportation is a company with over a decade's experience in transportation from cancun airport to Tulum, playa del carmen, and many other tourist destinations in the riviera maya.
---
Education
Universidad Mesoamericana de San Agustin
Bachelor's
Marketing
05 Dec, 2020 - 05 Dec, 2020
Branch Manager
Cancun Transportation • Cancun
Feb 2017 - Present • 4 years 7 months
Cancun transportation offers top notch service and quality vehicles to make every trip enjoyable for our customers, following all the health and safety regulations as well. Our drivers and staff are always kind and attentive to our customer's needs, so you can expet nothing but the best by choosing our service.
---
STAY UPDATED WITH THE LATEST TRAVEL NEWS, JOBS & EVENTS!
Join over 180,000 travel agents, professionals and executives subscribed to our daily newsletter.
You can unsubscribe at any time