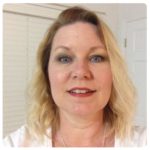 Full Name:
Barbara Khan
Date of Birth:
03-Jul-1967
Nationality:
USA
Languages:
English
Location:
USA
---
About Barbara Khan
Highly professional, experienced Senior Travel Advisor with a demonstrated history of working in both the business and leisure sides of the travel & tourism industry. Skilled in Luxury Travel, Business Travel, Leisure Travel, International Airfare Expert, and Foreign Independent Travel. Strong operations professional graduated from Travel Education Center, Cambridge MA. Resourceful, a master of detail, with the knowledge and connections, to create the trips of your dreams. My clients know I have integrity, that I truly care for them, and their referrals are my reward.
I am an outgoing and empathetic person who loves to experience new places and cultures. I guess one of the reasons I became a travel consultant was because, social studies was always my favorite subject in school. I am passionate about travel! Get out of your comfort zone a bit – EXPLORE!
---
Education
Travel Education Center
Certificate
Travel & Tourism
06 Jul, 1989 - 06 Jul, 1990
Lead Travel Advisor
Mar 2010 - Present • 10 years 5 months
---
Navigating travel in the future is going to take more than online research and a few clicks of the mouse.
STAY UPDATED WITH THE LATEST TRAVEL NEWS, JOBS & EVENTS!
Join over 180,000 travel agents, professionals and executives subscribed to our daily newsletter.
You can unsubscribe at any time