Qantas, Jetstar launch promo as states set to reopen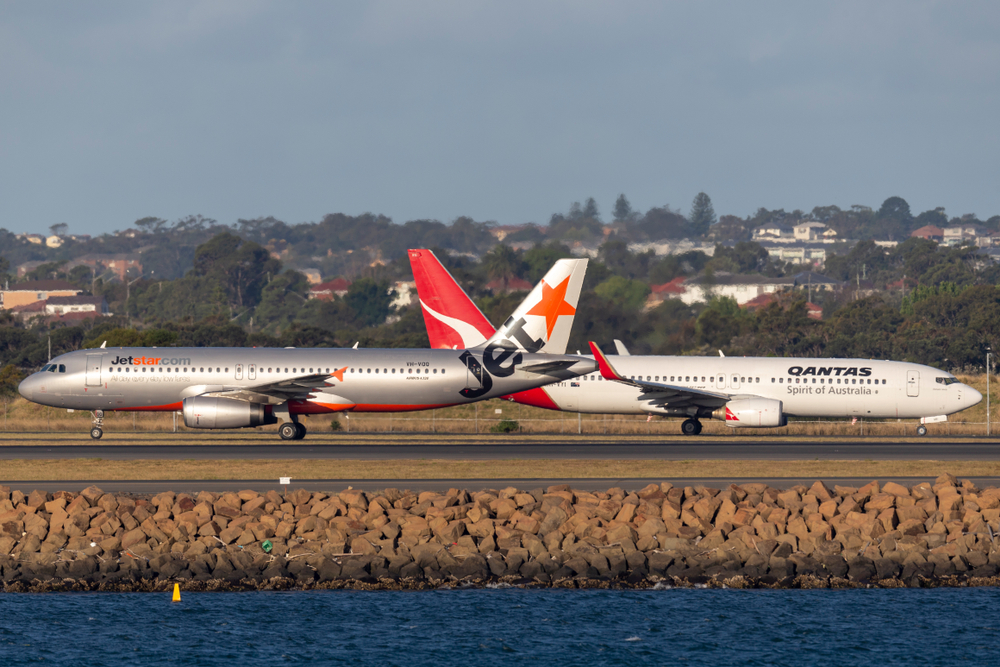 Jetstar and Qantas have launched a promo to entice travellers back to the skies as New South Wales and Victoria get ready to reopen.
As vaccination rates rise across the country, fully immunised residents in Victoria and New South Wales hope that border restrictions will be loosened in the coming months.
As of Sunday, border controls for the double-jab on November 5 will be loosened by Victorian Premier Daniel Andrews. Now, Qantas and its sibling airline, Jetstar, have introduced discount rates they claim are at rock-bottom prices.
Prices for one-way flights from Melbourne Tullamarine to Sydney, Newcastle or Byron Bay, or Melbourne Avalon to Sydney, will be as low as $20 during a 24-hour Jetstar flash sale that began at 5pm on Monday.
"We know there will be many people eager to plan a well-earned holiday or see loved ones as Victoria and NSW reach the 80% double vaccination threshold and flying between the two states looks poised to reopen," Jetstar Group chief executive officer Gareth Evans said in a statement.
As a result of Jetstar's low rates, which start at $20 roundtrip, the tourism industry will be revitalised, local businesses will be supported, and more of our people will be placed back to work.
A 5-day sale by Qantas is underway, with all-inclusive flights starting at $99 one-way between Melbourne Tullamarine and Sydney, along with discount fares on six regional routes between Victoria and NSW, including Sydney to Bendigo and Mildura.
Travel dates for the deals are November 5 through mid-December 2021, with certain Qantas rates also include days in January and March 2022.
If the Victorian Government's road plan is delayed or clients are unable to travel for any reason, they will be permitted to modify the date of their trip, but a charge difference may be applied.
Fully vaccinated passengers can redeem a $20 travel voucher across Jetstar and Qantas flights including these discount tickets under the Qantas Group's vaccination incentive programme.
When travel restrictions loosen just in time for Christmas, airlines predict a spike in demand, so they're bringing additional flights back into their schedules.