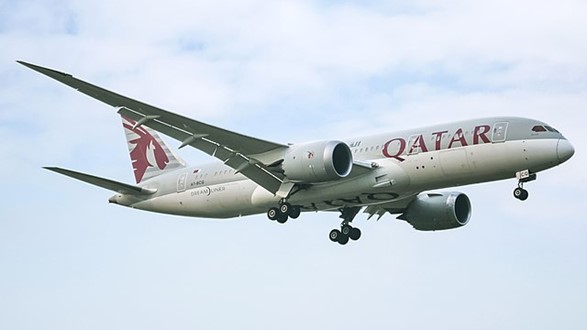 Qatar Airways drew significant attention at the press conference held at ITB Berlin, when Group Chief Executive, His Excellency Mr Akbar Al Baker, unveiled new destinations and announced flight resumptions and frequency increases.
At the press conference, Mr Al Baker announced over seven new destinations planned for launch in 2023, including Chittagong, Juba, Kinshasa, Lyon, Medan, Toulouse, and Trabzon. Qatar Airways is also resuming flights to 11 destinations: Beijing, Birmingham, Buenos Aires, Casablanca, Davao, Marrakesh, Nice, Osaka, Phnom Penh, Ras Al-Khaimah, and Tokyo Haneda. Multiple destinations also saw frequency increases scheduled for the year 2023.*
Mr Al Baker said: "Qatar Airways is dedicated to enriching the global community which it serves. As the World's Best Airline, we are excited to offer more ways of bringing the world together, increasing connectivity and bridging gaps within the travel industry. As we expand our fleet, network, partnerships, and international presence, we look forward to working together to deliver sustainable growth and a compelling future for the industry.
"We continue to look forward to our bright future here in Qatar, with multiple projects lined up for 2023 and beyond, such as the Formula 1 partnership and much more. Qatar will continue to be a global connectivity hub and an ideal destination for tourists long after the great success of the historic FIFA World Cup Qatar 2022™."
Due to challenges with its A350 fleet that led to a lack of capacity, Qatar Airlines reactivated some of its A380s in December 2021; the CEO noted at the time that he did not see a long-term future for the aircraft. Qatar Airways currently has 10 A380 aircraft, seven of which are in service.
The airline announced frequency increases for 35 of its network's destinations at the press conference.
Compared to last year's period, the summer 2023 calendar will include more than 655 weekly flights. Al Baker noted that the airline had had few problems with recruiting or staffing and that the expansion has been hampered.
Qatar Airways' 2023 growth plans illustrate the company's dedication to offering world-class service that bridges cultures. Visitors to ITB Berlin did get a sneak peek at the future of travel thanks to Qatar Airlines, which is setting the standard through growth and technological innovation.