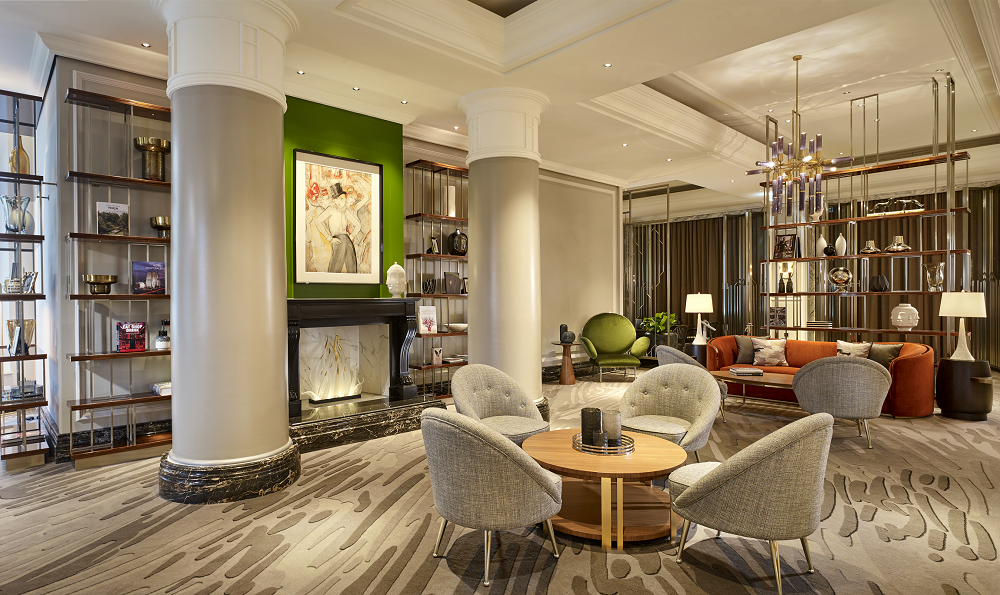 The Ritz-Carlton, Berlin heralds a new era with the culmination of its EUR 40 million renovations project, funded by its ownership Beisheim Group.
The refurbishment includes guestrooms and suites, conference, wellness, lobby and lounge areas and the addition of POTS, a new restaurant. Each space is inspired by 1920s Berlin, with details and references to the golden era of German cinema.
"The recent completion of this meticulous 40 million euro renovation at The Ritz-Carlton, Berlin marks a momentous occasion for this hotel, whose storied location has sat at the epicentre of history for over a century," said Jenni Benzaquen, vice president, Luxury Brands – Europe, Marriott International."
"Celebrating the city's ever-changing spirit"
Benzaquen added: "Present throughout the hotel in details large and small, the new design beautifully captures the gilded glamour of Berlin in the 1920s, while celebrating the city's ever-changing spirit. Our Ladies and Gentlemen will continue to provide legendary service to our luxury travellers during their visit to one of the most unique cities in Europe."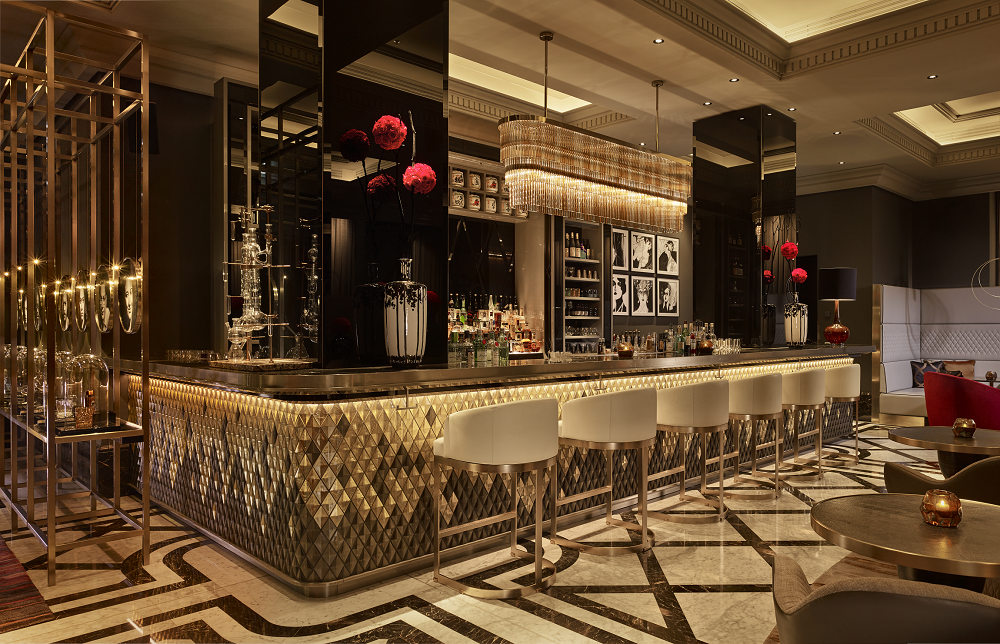 Wrapped in red and gold, the Fragrances Bar offers mixology, centred around 'fragrant' cocktail creations.
At the bar, guests can choose their favourite cocktails from a walk-through bar menu, the Hall of Fame, where each drink is inspired by gourmet perfume. The bar's design is based on perfume flacons with ingredients and spirits arranged in pharmacy bottles, reflecting the mixologist's experimental work.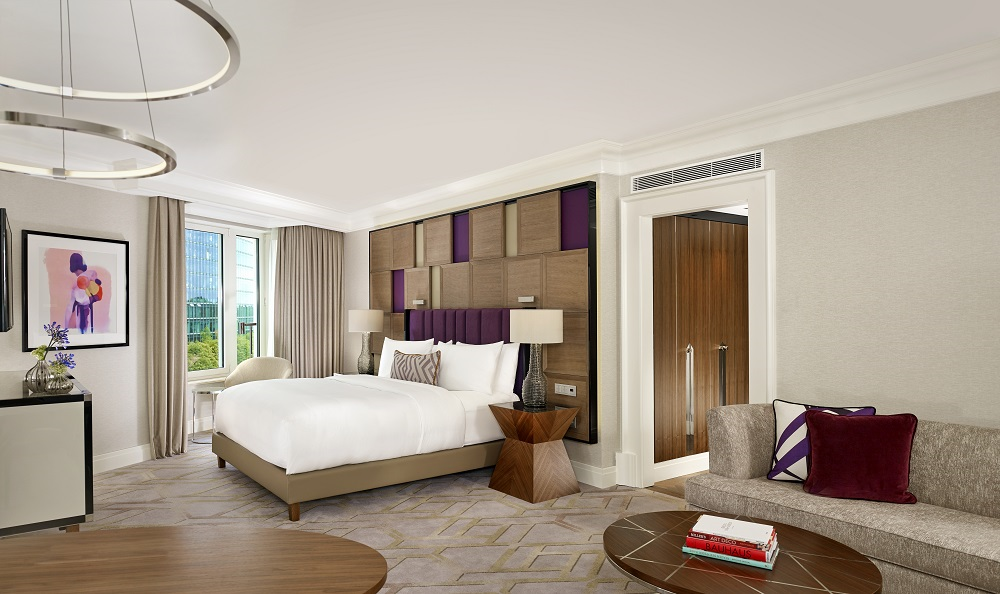 The hotel's redesigned guest rooms and suites are the work of G.A. Design's London team, as is the grand entrance in the lobby upon arrival.
"A harmonious whole"
"It is wonderful to see how the architecture of the building, with its light sandstone façade, compliments the elegant interior design, forming a harmonious whole," said Robert Petrović, general director at The Ritz-Carlton, Berlin. "We wanted to make our new Art Deco design story as personal as possible – our guests are our focus."