Shanghai Disneyland adds Toy Story attraction – just two years after opening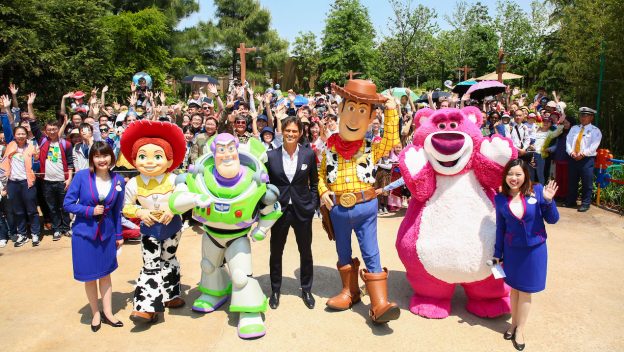 In less than two years, Shanghai Disneyland proved to be one of Walt Disney Co's most successful theme parks. Now the $5.5 billion resort has added its first major expansion, inspired by the beloved blockbuster Toy Story films.
Set to open its doors to guests on 30 June, Toy Story Land is the resort's seventh themed area and is one of the fastest-paced expansions for any Disney park. The expansion is driven by China's demand for family entertainment.
"We are grateful to the people of China for wholeheartedly embracing this resort, for truly making it your own and making Shanghai Disneyland one of the most successful parks we've ever opened," said Robert Iger, chairman and chief executive officer of The Walt Disney Co at the opening ceremony.
"On the opening day (of the park) we made a promise that it was only the beginning …the grand opening of Toy Story Land certainly honours that commitment," he added.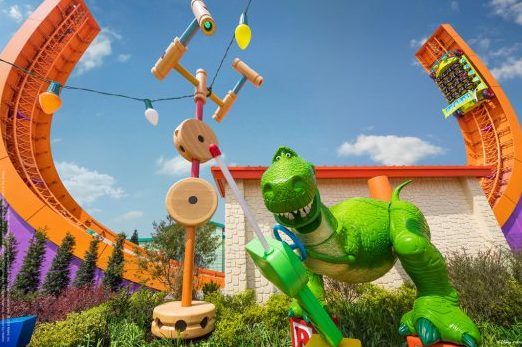 Toy Story attraction features three main areas – a meet-and-greet area, a boutique shop, and a restaurant. All of these areas feature beloved characters from the films.
The new attraction aims to deliver guests the experience of being shrunk into the size of their favourite toys. The attraction also features sections resounding to the Pixar films, such as Woody's Roundup and Al's Toy Barn, and rides like Slinky Dog Dash and Alien Swirling Saucers.
Just like other attractions, a number of character icons are scattered across the area for guests to take pictures with.
Incorporating Chinese elements
CEO Bob Iger said that Shanghai Disneyland will continue to expand to satisfy consumers' "strong and growing demand for high-quality themed entertainment." Furthermore, Iger's past interview revealed that there are potential plans for Disney to open a second park in China.
However, these plans may be spoiled by the increasing rivalry in trade between China and US. Walt Disney Imagineering President Bob Weis immediately swatted these claims and said that Disney sees franchises in China as a "local project".
"We are a local company. We design and develop stories, we work with the best talent here in China. Everything here is built and made in China. Our focus is on knowing this audience and having them feel that this park belongs to them," he said.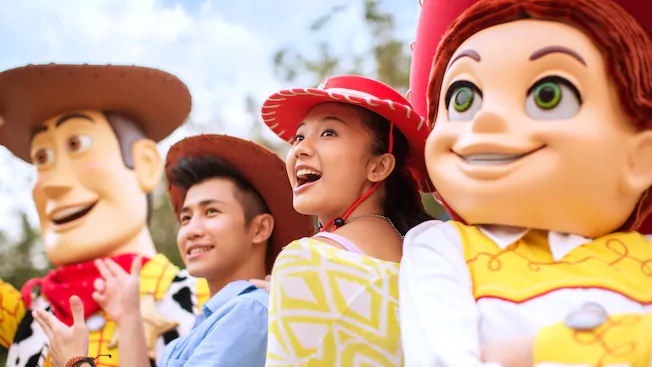 Weis said that Disney ensures that it incorporates Chinese elements in terms of design in Shanghai. Moreover, Disney considers Chinese beliefs when planning the attractions. As a matter of fact, while Shanghai Disneyland was still in the works, Disney dismissed the idea of placing a dragon in the castle dungeon as Chinese revered the mythical creature.
The newly-added Toy Story attraction features a spinning top at its entrance, which is a popular toy among Chinese children. This decision came about after Disney took the opinions of its Chinese staff among their favourite childhood toys. The top was placed beside the toys featured in the film.
Shanghai Disneyland recorded 11 million visitors in its first year of operations catapulting its rank in the seventh place in top theme parks globally, according to data from the Themed Entertainment Association and consulting firm Aecom.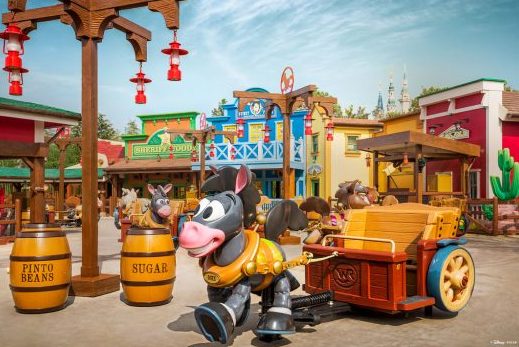 Since opening its doors in June 2016, it proved to be a juggernaut in the business and toppled its competition. Disney's global appeal, especially the ever popular icons like Mickey Mouse and Disney princesses, gave it an advantage over its competition.
The park is a joint venture between Disney and Shanghai Shendi Group, a local state-run consortium that owns 57 percent. The entertainment giant has entered the race to dominate the country's $204 billion media and entertainment industry.