Soneva CEO: "We have a strategic competitive advantage"
Contributors are not employed, compensated or governed by TD, opinions and statements are from the contributor directly
With the coronavirus wreaking havoc on the global economy, travel has taken a broadside to its fortunes leaving the industry with a catalogue of unanswered questions to about the future. But if any line of business can bounce back from adversity, it is travel.
That said, TD spoke to the founder and CEO of the iconic collection of luxury resorts, Sonu Shivdasani. At the forefront of modern luxury experiences and advocates of what the company describes of "a slower, more appreciative lifestyle", Shivdasani is an intuitive hotelier with a natural instinct for developing new concepts and a keen eye for future trends and here he speaks with hope and enthusiasm for his vision of hospitality and the new normal in a post Covid-19 world..
TD: How do you think the COVID-19 outbreak will impact travel and hospitality?
Sonu Shivdasani (SS): This crisis that the world is going through has allowed many people the opportunity to pause and rethink their values and, importantly, their priorities. I suspect that travellers will become more health-focused, more aware of nature and more sensitive to the challenges of the planet.
"I still suspect that consumers will be prepared to spend that little bit extra for a unique experience"
"Imaginative and Engaging SLOWLIFE" is our core purpose, that we as Soneva Hosts believe in and follow. It is not a consumer-facing concept. Our brand proposition is "Inspiring a Lifetime of Rare Experiences". This brand proposition is still important but we will bring more SLOWLIFE imagery and examples into our descriptions of 'Inspiring a Lifetime of Rare Experiences'. I strongly believe that more and more, going forward, our guests will find our core purpose and brand proposition increasingly relevant and important.
I suspect, that even though the second quarter of 2020 will be the period of the greatest economic decline in history, and in spite of the fact that we are going into a recession; I still suspect that consumers will be prepared to spend that little bit extra for a unique experience as they will value the precious time with their families more, now than ever.
They will try and recreate the bonds that they created during this crisis when they were locked down at home together, so families will either enjoy more "Staycations" where they will go to their home in the countryside with their closest. Or, they will travel to unique destinations where they can really enjoy special moments with their families.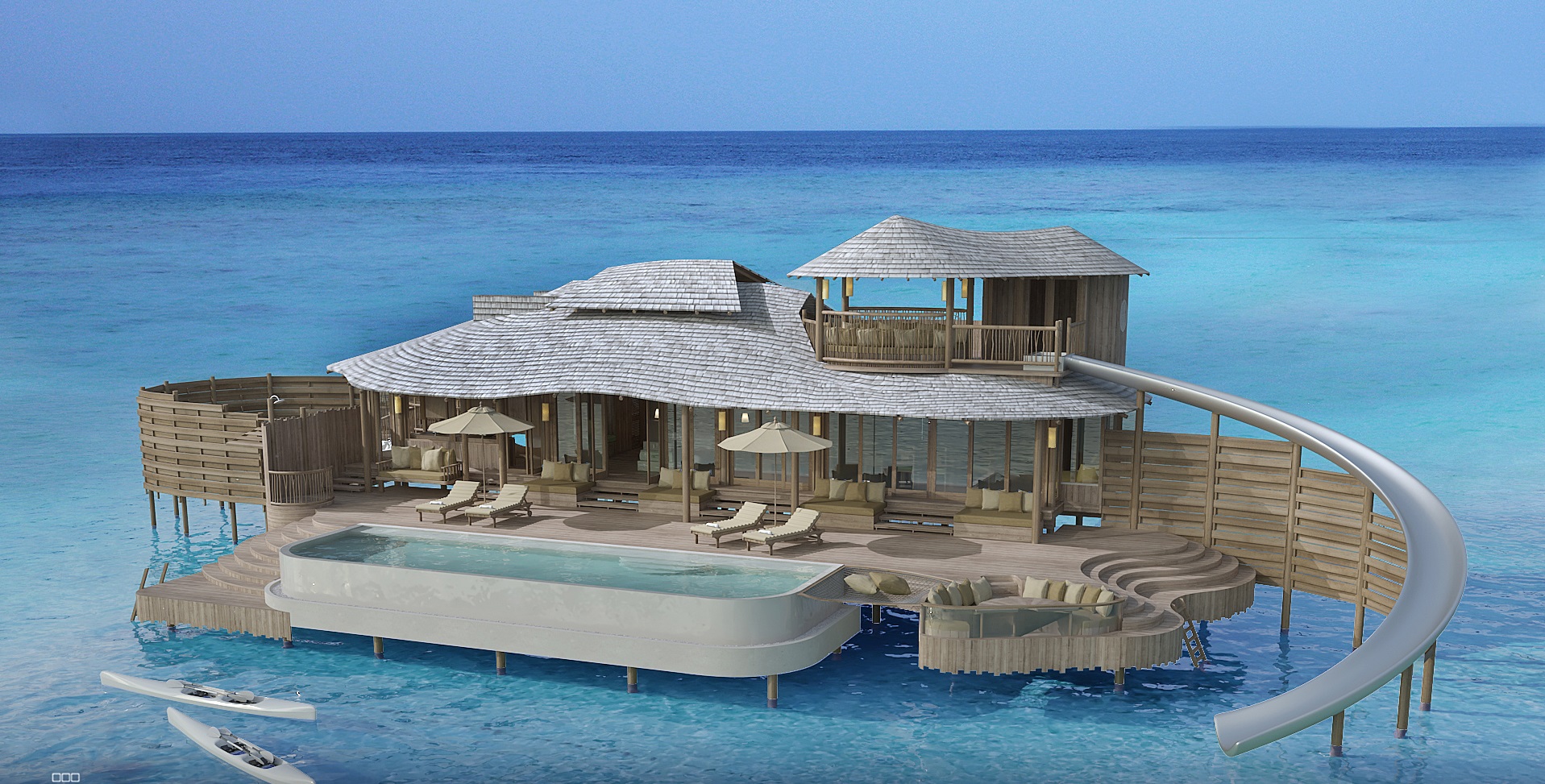 TD: When things get back to "normal", supply will be higher than demand and brands will develop aggressive new marketing strategies to regain their business. What plans does Soneva have in place to attract guests?
"We have a strategic competitive advantage"
SS: It is going to be difficult. It is true that there will certainly be much more supply for certain types of hotel than demand. We were already seeing that even before we went into this crisis. The crisis, and the recession that will follow, will only exacerbate the situation.
That said, Soneva is very unique and our guests will still be wealthy and will be prepared to pay that extra amount for what we do so well. We will continue to do what we have done. We have a strategic competitive advantage as we are both owner and operator of our hotels so, we can move quickly, we are flexible and we can create unique special experiences for our guests that other cannot.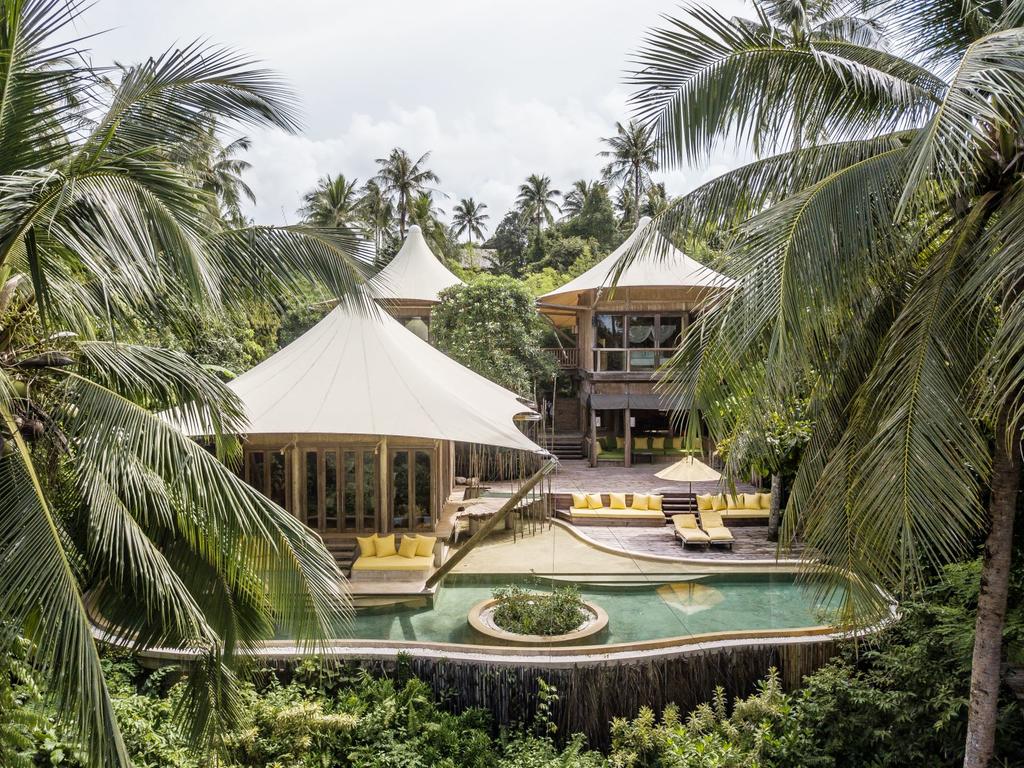 TD: Your thoughts on health and built environments?
SS: At Soneva, a lot of thought is put into ensuring that our built environments are as healthy as they can be. We ensure that the villas are light and airy. A window bringing in clear daylight is never more than five metres away. We design our villas so that they are naturally ventilated, and our guests can live comfortably without having to use the air conditioning. It is very important for our health that we do spend a big part of our day exposed to the natural temperature around us, and that we don't spend all our lives in artificial environments.
We also go to great lengths to select materials that are both sustainable, in that they are from renewable sources, and no endangered materials are used but, crucially they are also healthy. We always check that the V.O.C. (volatile organic compounds) of the materials and finishes that we use. Only low V.O.C.  materials are allowed. Our villas are designed so that the guests have amazing views. Merely, looking at the beauty of nature is uplifting and beneficial to one's health.
Finally, whilst our villas are naturally ventilated and have substantial shaded areas where guests can stay in the open air during the day, they also have big open gardens or decks where they can also be exposed to the sun. Vitamin D3 is very important to boost one's immune system.
So, it is important that if one is in a locked-down environment, that one manages to get as much fresh air as possible as well as exposure to the sun for at least 30 – 60 minutes per day.
TD: What are Soneva Hosts being offered during this COVID period?
SS: We are offering all hosts the following:
Daily meditation with Pawan our resident yoga expert
Any host can talk to our resident psychologist in the UK, Dr Martin Lloyd Elliot, at any time
Daily ayurvedic herbs and treatment to boost immunity
A frequent chance to have time with our CEO and senior management to address any issues or concerns
All resorts have their own activity schedule to keep the hosts entertained during quiet times at the resorts – there are host bands being formed, pub quizzes and lots of sports activities
Hosts are required to volunteer on local islands to help our island communities with any projects they need completing, such as gardening, and waste management.