Southeast Asia fights back! How countries battle pollution and overtourism
Bali, Phuket, Halong Bay, and Boracay used to be paradises on earth but now feature throng of crowds, heavy traffic, and shores defiled with trash.
Our holidays could be ruined by overtourism and pollution. Surprisingly, some Southeast Asian countries chose not to watch the further degradation of the environment. Here's what some nations are doing to achieve their sustainability development goals:
Thailand
Maya Bay closure
Thailand has seen the detrimental effects of overtourism and it has closed the famous Maya Bay that appeared in Leonardo DiCaprio's movie The Beach. Maya Bay has been off-limits to tourists since 1 June 2018 for a four-month rejuvenation program aimed at reviving the area's decimated corals and installing additional boat jetties, among other activities.
The tourist destination was expected to reopen on 30 September 2018, which did not happen. DNP announced that the ecosystem requires more time to recover.
Maya Bay is part of Thailand's Hat Noppharat Thara-Mu Ko Phi Phi National Park, which welcomed more than two million tourists in 2017. An increase of half a million is expected this year.
Although there are no residents in this small island, boatloads of visitors poured in to sunbathe, snorkel and take pictures. Many visitors to the area are daytrippers from Phuket, which is less than an hour's ride away by speedboat.
Air pollution
Earlier this month, Thailand's capital suffered hazy days and choking air when the Air Quality Index (AQI) reading spiked over the dangerous levels. Pollution has built overhead Bangkok where no heavy, air-cleansing rain has occurred since 29 December. The cool and dry, cloudy weather reportedly trapped emissions from area factories and vehicles have built up in the lower atmosphere leading to a "smog".
The government deployed the fire department and drones to spray water to help particles in air descend. However, this action is like putting bandaid on a wound and a well-thought, long term solution is needed to combat Bangkok's growing problem in air pollution.
The government reportedly has begun planning ahead for the next "smog season" in Bangkok. Authorities are preparing a graduated system of emergency responses and possibly a major upgrade for the transport sector.
Natural Resources and Environment Ministry Permanent Secretary Wijarn Simachaya yesterday announced that Thailand would follow South Korea's example in tackling harmful PM2.5 dust.
"I learned that South Korea has a set of procedures to guide agencies on how strictly they should enforce environmental-protection regulations and execute measures to reduce the release of pollution at every source, based on the severity of the smog situation at any given time," he said.
Philippines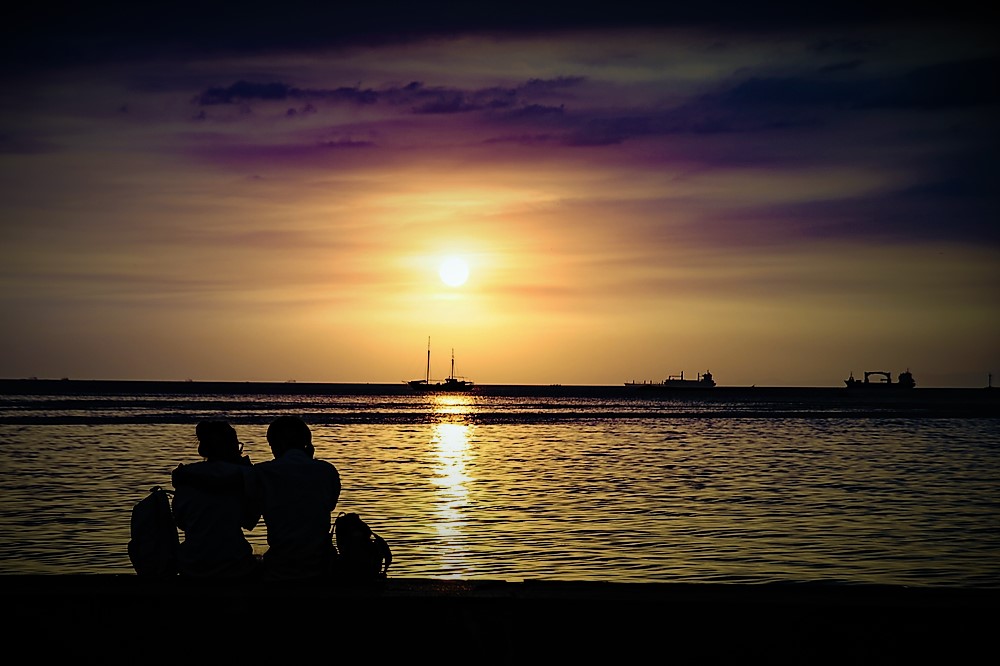 Waterways and Manila Bay clean up
After its successful feat with Boracay Island, authorities turned their attention back to the nation's capital and tackling the rubbish polluting the waterways and Manila Bay. Manila Bay is a historical and tourist landmark in the Philippines. However, its beauty is marred from tons of waste.
The cleanup kicked off on 27 January and has removed tons of garbage. The initial clean-up was well received by Manileños. For the first time in a long time, people go to Manila Bay to marvel at it.
"We have to clean all 47 esteros and all the rivers that contribute to the pollution of Manila Bay," Department of Environment and Natural Resources (DENR) Secretary Roy Cimatu said.
"Once we clean the esteros and rivers, garbage will not go out to Manila Bay. We'll make it a point that the water that reaches Manila Bay is clean," he added.
Green jobs
The Philippine government is also encouraging companies to create "green jobs" or occupations that protect ecosystems and biodiversity; reduce energy, materials, and water consumption; decarbonise the economy; and minimise or avoid generation of all forms of water and pollution.
Companies that offer green jobs are given tax incentives. Moreover, the government will offer support to the companies in the creation of these jobs.
Indonesia
Overtourism and plastic pollution
Indonesia, especially Bali, is a famous destination in Southeast Asia. Authorities plan to introduce a tourist tax to help tackle pollution and waste management on the island, which the Bali Environment Agency says produces 3,500 tonnes of rubbish a day.
According to the Jakarta Post, a new bylaw has been drafted that includes a USD 10 fee for overseas visitors to the Indonesian island. Governor of Bali, Wayan Koster, has said that revenue from the tax would go towards programmes that help to preserve the environment and Balinese culture. The new tax is being proposed in light of the island's continuing battle against plastic waste, which pollutes beaches and surrounding waters.
The new law is hitting two birds with one stone. It is also a move to combat overtourism on the island.
Finding the balance
Indonesia is the biggest producer of palm oil and the plantations are slowly replacing the country's rainforests. The forests' future hangs on the balance of the upcoming elections in April. Two candidates for the presidency are finding the balance to support the industry while protecting the forest. Both candidates included environmental programs on their platforms.
Researchers and conservationists are actively protecting the world's third-largest rainforests and it seemed to be paying off. The rare Wallace's giant bee, which is believed to be extinct since its disappearance to scientists in 1981, was found on the North Moluccas island group in Indonesia.
Vietnam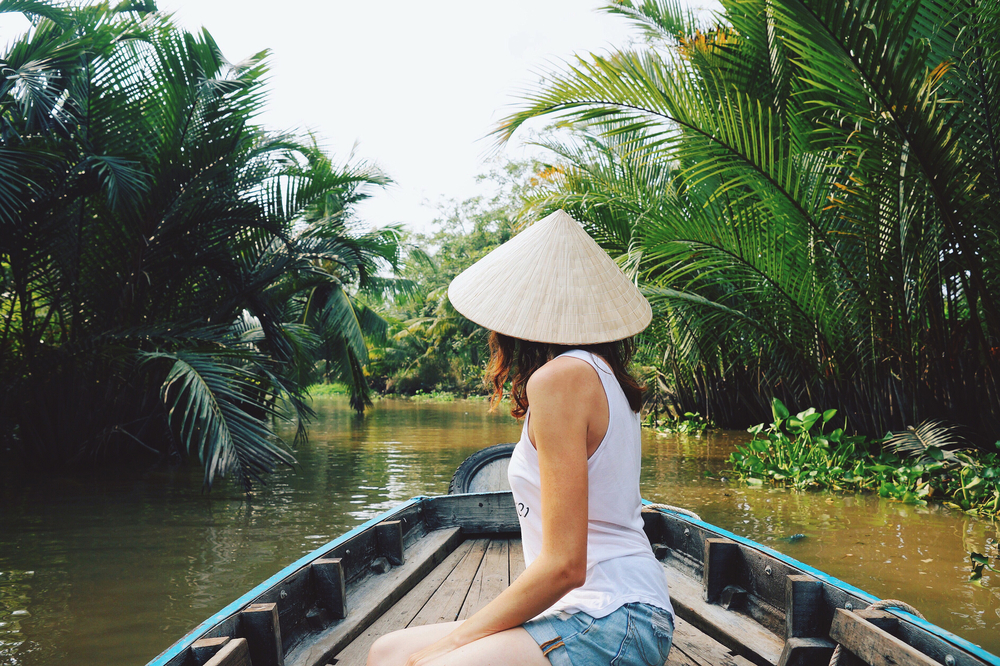 Less motorbikes
Ho Chi Minh City is known for the scooters and motorbikes that cruise the city. However, there are plans to ban motorbikes in the city centre by 2030, according to a new proposal by the municipal Transport Department. The department also aims to strengthen public passenger transport and control the volume of personal vehicles on the streets.
The ban will happen in gradual basis in the city but an outright ban of scooters and motorbikes in key business districts. However, the public transit system must satisfy commuter demand in these restricted areas within an average passenger reach of less than 500 meters.
The department said that the public bus system plays an important role in the plan. Buses are scheduled to meet 15%-20% of commuter needs by 2025.
Da Nang wants greener tours
The central coastal city of Da Nang will be stricter on budget tours to further develop sustainable tourism services.
In order to reduce the number of cheap tour operators in the city, authorities are working with relevant agencies that follow regulations. Regular inspections are conducted at local shops and restaurants to detect fraudulent trade and tax evasion.
Although low-cost tours or the so-called "zero dong" tours have catered to an increasing number of tourists visiting the city in recent years, there is a growing concern about their impact on the local economy. Customers on such budget tours are forced to follow the agencies' itinerary, often visiting tourist attractions, restaurants and shopping malls where payments are electronically transferred back to foreign countries, leaving little to no profit for Da Nang city.
According to Ngo Quang Vinh, director of the municipal Department of Tourism, the rise of budget tours is not unique to Da Nang and studies have shown their impact on markets in neighbouring countries, such as Thailand and Cambodia. Statistics showed that low-cost tours make up 30% of the total tourism market in the region.