The Flightpath to Recovery: A Debate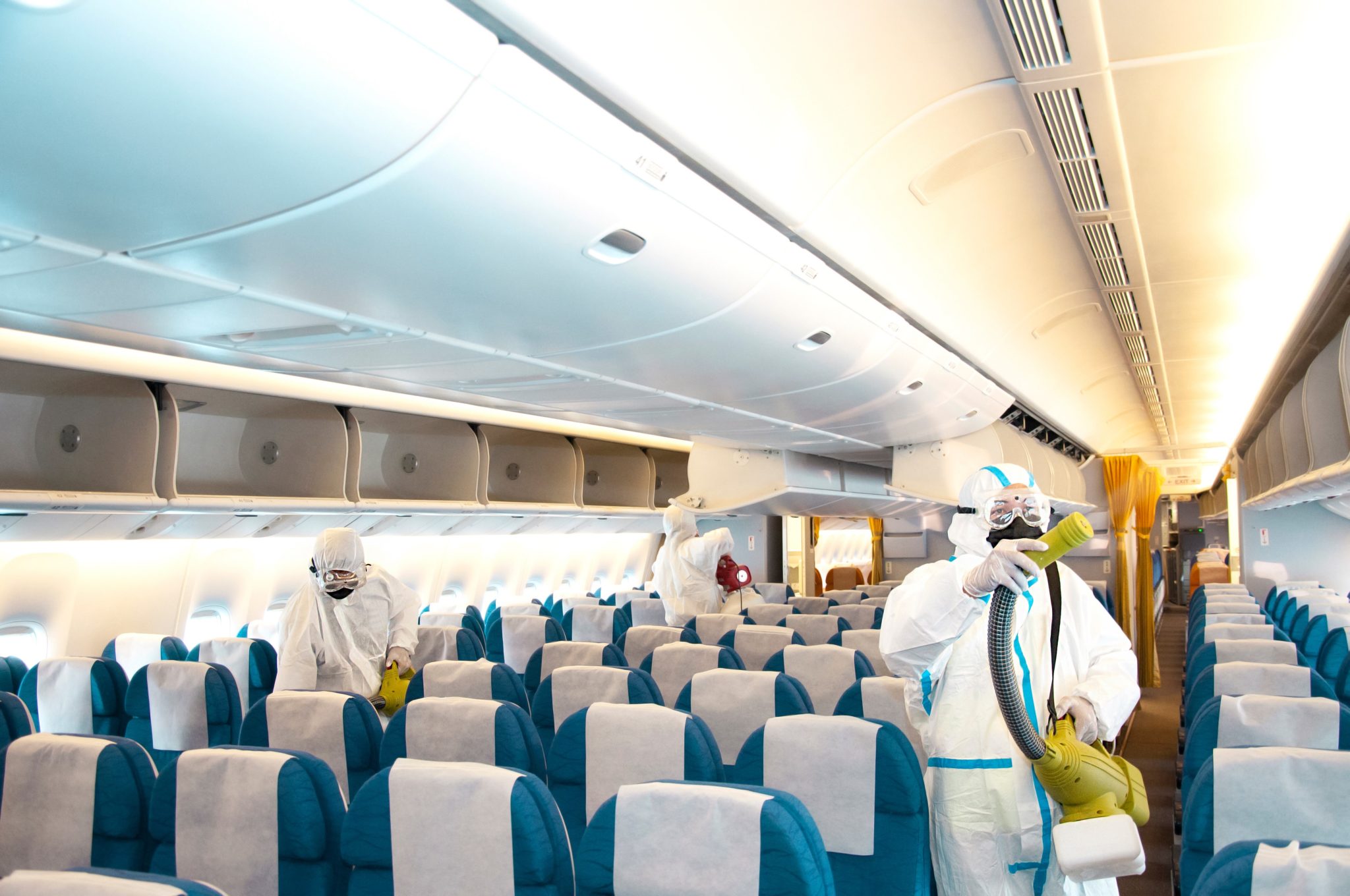 Whilst the turmoil of the COVID-19 pandemic wreaks damage to the global airline industry, airline management teams and other industry experts are trying to predict how we will pull out of this. For some airlines the temporary shutdown of all or most operations may be terminal (no pun intended), and they will sadly go out of business. Yet for those that come through intact, what is the prognosis?
Let's look at two contrasting scenarios for consumer behaviour when flights re-start and countries open up their borders again. That day will come, even if no-one knows exactly when. I will label the two scenarios Travel Uncorked and Fear of Flying.
Starting with Travel Uncorked. This is a high demand scenario. The Chinese are already calling this Revenge Spending or Revenge Travelling claiming, to quote Travel Daily, that there is a "huge buying desire by people whose pockets are flush with cash after weeks of lockdowns". This could well be a typical response across the world as countries come out of lockdowns and remove restrictions. In this scenario, the pent-up demand bursts open like a champagne cork as people invoke their right and desire to travel. In many markets the wealthier leisure travellers who have the disposable income (and have not been economically affected by the pandemic) will seek to getaway to their luxury boltholes – which is good news for the front cabin. Likewise, the less affluent, but equally travel-hungry travellers – backpackers, experience seekers, independent leisure – will also contribute to Travel Uncorked. The leisure segment that may show slow signs of movement (and the consumers who have taken the biggest financial blow) will probably be the tour operator/value package holiday market. They are also the more risk-averse, less experienced travellers, who are likely to stay at home until life really does get back to normal. Finally, the cruise market – important for some airlines too – was the first to be hit (Diamond Princess) and will inevitably be damaged for a long-time due to the high profile negative news stories.
Another segment which is also likely to contribute to a surge in demand is VFR travel (Visiting Friends & Relatives). Here in Kuwait, the VFR segment is significant: we have very large expat communities – Indians, Egyptians and Filipinos – who will inevitably travel at the earliest opportunity. There will be a need to reconnect with family and friends who they have been cut off from. Some have lost their jobs so it will be a flight of escape from a high cost world. The VFR market has always been dynamic and key for most airlines in the Middle East and Asia. It will likely be the first to bounce back.
That all sounds optimistic, but when can we expect it to start? That is the hardest part of this debate. Considering the progress of the expected peaks in the outbreak and the actions being taken, we could expect real movement in flights to start around July for many countries, and possibly sooner in China and South Korea. Two key factors will likely impact on even that fortunate outcome: some countries who have adopted a more stringent isolationist strategy would be concerned about second outbreaks and may have to re-close borders. Then there is the state of airlines and their ability to switch on capacity that is currently moth-balled. Staff lay-offs will inevitably impact the return to operations. Fewer ASKs (available seats) are expected which could be good news in terms of yields if demand grows quickly.
To put a break on this euphoric mood I turn to the Fear of Flying scenario. No guesses for what that might mean. Demand even when flying restrictions are lifted would remain sluggish. People will consider sitting in a metal tube within inches of each other a danger with the virus still out there. Wearing masks and gloves would not assuage their concerns. Besides, some airlines have been notorious in not keeping their cabin interiors clean and in good repair. The recent crisis brought a flourish of images on social media of airlines' deep cleaning and disinfecting programs to demonstrate how hygienic they were. This implied they weren't before and there would be a return to old ways when this is all over. Consumers were already cynical even before COVID-19. Just look at the viral video of Naomi Campbell going through her own wipe down regime when she boarded a Qatar Airways flight. People laughed at her then, but they're not laughing now. Her actions were prophetic about the way people are now thinking about flying and what they can potentially catch on-board. The customer is now definitely in control of the inflight experience. No fancy food or great IFE is going to overcome their need to want to hermetically seal themselves off from their fellow passengers. How can airlines manage this? Will we see for the foreseeable future cabin crew in Hazmat style uniform? Certainly, for those who do brave it and take to the air, wearing face masks could become as commonplace as on the Tokyo subway. Flying would only be a necessity and acceptable risk for some travellers – business travellers for example. Until there is a successful vaccine available and COVID-19 is reduced to the status of getting the flu, under this scenario, demand would not likely pick up to pre-Coronavirus levels until Q2 2021 at the earliest. That's effectively a year or more in aviation recession. Airlines will need deep pockets (or government subsidies) to weather out that timescale.
So, which one is it to be? I suggest that there will be some combination of both scenarios at play depending on the market and airline customer profile. One thing I have seen over the years is that travellers forget quickly – especially the bad stuff about their flying experience. How many times do you read about lost baggage and "I'll never fly with you again" threats? These people soon meekly book again because price and convenience overrule their emotions. I know that doesn't compare with a life-threatening disease but there will eventually be a background of more positive news about COVID-19 being in decline and the removal of social distancing, that will boost consumer confidence to create Travel Uncorked. I believe that the COVID-19 Fear of Flying scenario will be true only for a minority of travellers. The desire to get back to normal behaviour will be the dominant mind-set. Yet let's not be complacent when we all get flying again. Customer care will be paramount. We will have learnt the hard way not to take volumes of customers for granted and we will have to show our appreciation more than ever before. Safety measures will need to include enhanced cleaning processes, such as anti-viral disinfection, cabin deep-cleansing and changing air filters more regularly. How we deliver and communicate genuine inflight well-being will be an important requirement of the future customer experience.
Andrew Ward
Vice President Marketing & Customer Experience, Jazeera Airways
© Andrew Ward March 2020