For someone looking for a star-like wedding set against stunning backdrop and impeccable planning, there are not two but ten reasons to get married at Shangri-La Barr Al Jissah Muscat. 
1) Celebrations made with meaning
With the sparkling Sea of Oman as the backdrop, one can get married in an intimate outdoor setting or celebrate their special day in the grand ballroom with crystal chandeliers. At Shangri-La Muscat, age-old rituals are translated into modern expressions, just what couples these days look for.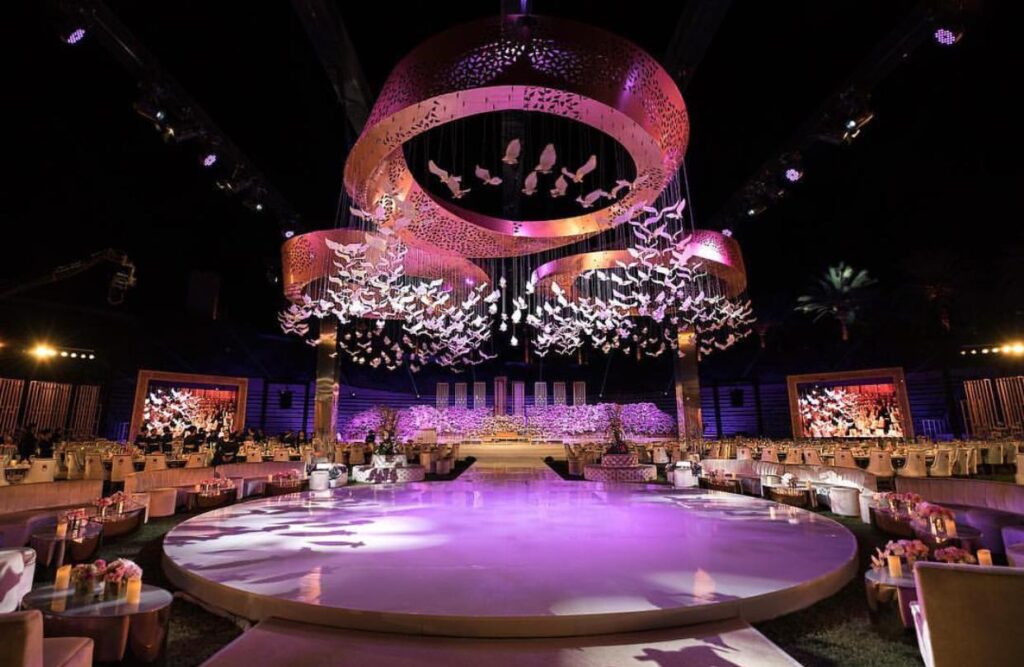 2) Outdoor venues with breathtaking views
Shangri-La Muscat's location, nestled among the Hajar mountains and overlooking the Gulf of Oman, creates an effortless backdrop and the most romantic wedding setup by the beach or in a garden.
3) Multifunctional indoor venues
Shangri-La Barr Al Jissah has the best indoor venue selection, from the grand ballroom to the seven function rooms that can be easily repurposed into the venue of your choice.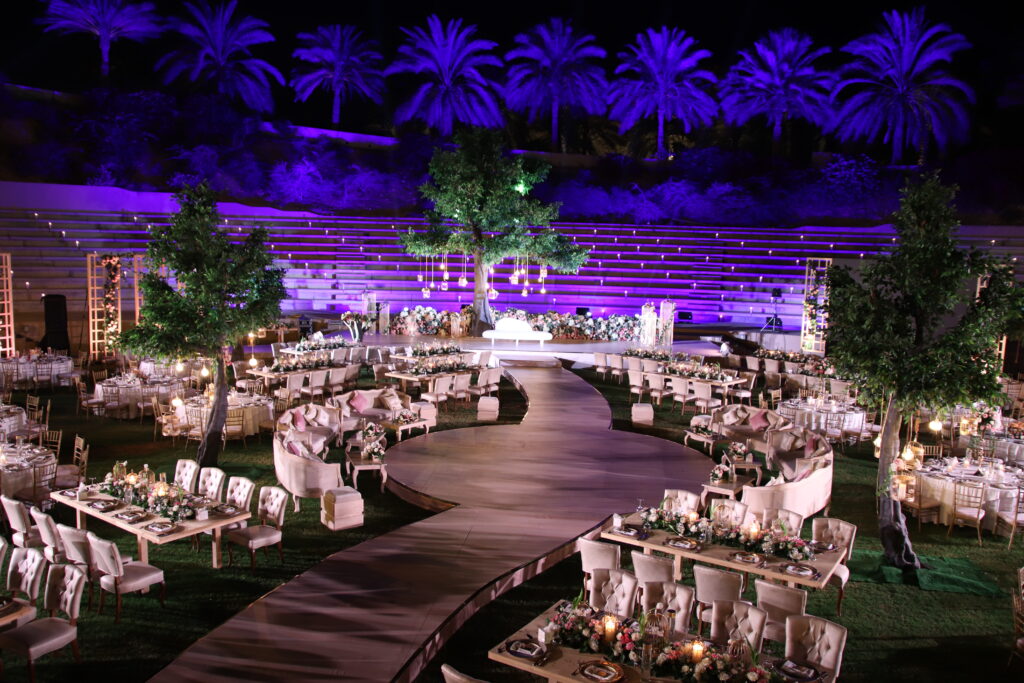 4) All festivities under one roof
Getting married at Shangri-La Muscat means there is no need to scout venues for pre and post wedding events. All the wedding festivities – pre-wedding photoshoots, rehearsal dinners, haldi, mehendi, sangeet, post-wedding brunch – can be seamlessly hosted under one roof. The hotel's expert team can help you design every experience, taking it to the next level.
5) Option of private and semi-private venue
Make the most of your wedding, set on a stunning 124 hectare of land flanked with pristine long-stretched beaches and stunning views, enabling you to privatise or semi-privatise the hotel to suit your wedding day. Every celebration is personalised and ensures you get all the privacy you require, regardless of the venue you choose.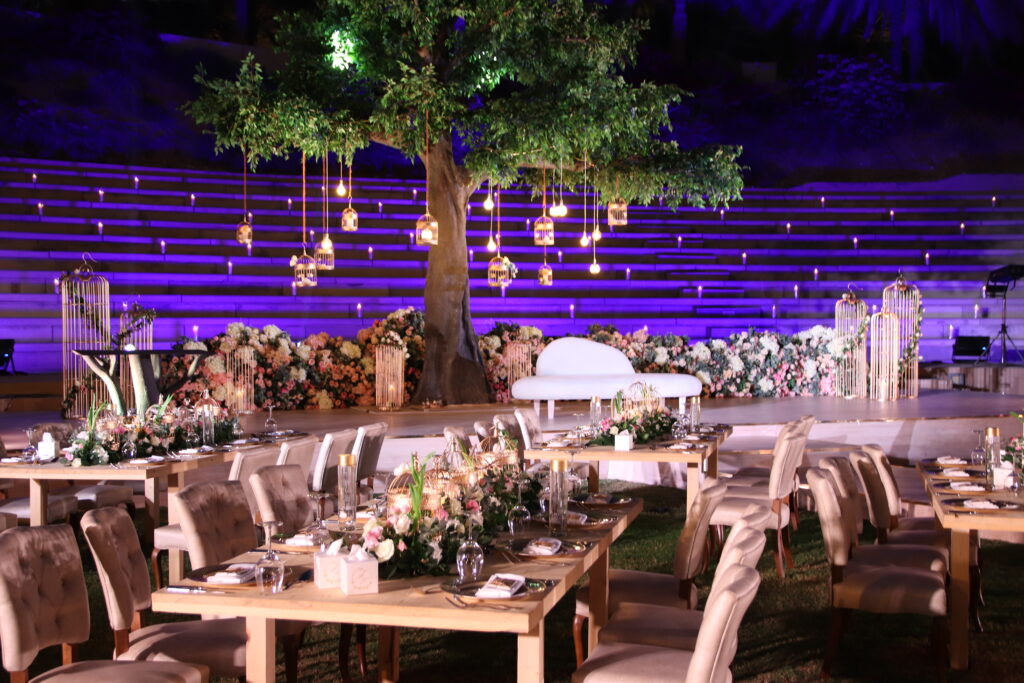 6) Impressive bespoke transportation
Arrive in style on your big day with dedicated arrival options. Capture the scenic bird's eye view onboard a helicopter as you reveal a grand entrance or choose from over 30 classic cars available at Shangri-La Muscat's car museum. These one-of-a-kind transportation options will undoubtedly leave guests speechless.
7) Innovative dining
On your wedding day, you will embark on an inspiring culinary adventure. At the hotel's 14 restaurants, embark on a savoury journey with a tailor-made menu created by a team of 21 talented chefs of various nationalities. Make your night unforgettable by invigourating your senses with an exquisite wedding feast.
8) Dedicated wedding specialists
Journey into a momentous event and leave the hassle to experienced wedding specialists who will handle everything flawlessly, translating your vision into reality. The wedding specialists accompany you from the first day until you tie the knot, catering to your every need and ensuring that your wedding is designed exactly how you want it.
9) A couple's heaven
Reminisce on your fairytale wedding as you wake up to the sensational views of the clifftop infinity pool and Gulf of Oman from an oversized balcony at the Royal Suite at Shangri-La Al Husn. This exclusive adult-only hotel presents the perfect blend of palatial elegance and modern design elements. The suite features an expansive en-suite bedroom, breakfast-in-bed service, and many luxurious experiences including access to a secluded private beach, afternoon tea and aperitif hour.
10) Heartfelt Omani hospitality
At Shangri-La Muscat, guests are valued and treated as their own. The staff takes pride in being able to host your special day and ensures that you receive world-class service in tranquil surroundings. They will listen to your needs, guide, and assist you throughout the decision-making process, and look after you in the run-up to your wedding.