Travel Counsellors reveals Joanna Lumley as conference speaker
TV actress and travel presenter Joanna Lumley has been revealed as this year's guest speaker at Travel Counsellors' annual conference.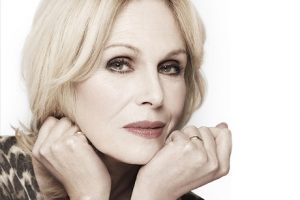 Lumley will share her insights on how to build and manage a personal brand as well as highlights of her career spanning 48 years as a photographic model, actress, author, activist and TV host.
She said: "Travel has been a constant source of inspiration throughout my life and career; I have been fortunate enough to make documentaries whilst seeing the world. I'm immensely looking forward to spending time at Travel Counsellors' Annual Conference, meeting likeminded people who run their own businesses and share my passion for truly authentic and cultural travel experiences."
The conference, which will be held at Manchester Central from 10 – 12 November, will be Travel Counsellor's biggest conference yet, with over 1,500 delegates signed up to attend so far.
With the theme 'A future without limits' for this year's event, the occasion will celebrate the success of the people in the business, and highlight the ways in which its Travel Counsellors can build on this to achieve business goals.
The conference will include news, tools and developments and presentations by speakers from within the business, as well as inspirational external speakers including Lumley.
Kirsten Hughes, UK managing director, Travel Counsellors said: "Our annual conference is now in its 23rd year and has become a great gathering of the best of the best in the travel industry.
"Joanna's passion for travel and all things 'experiential', makes her the ideal speaker for our conference. In particular, her eagerness to explore hidden gems and diverse cultures in holiday destinations, reflects our business model for unique and authentic travel perfectly. She is also an inspirational business person, and I know our Travel Counsellors, who are all self-employed business owners, and colleagues will benefit from her insights and advice in this area.
"There are some exciting initiatives to be announced during the weekend, and it's also a great opportunity for people to come together and celebrate individual successes as well as looking forward to a fantastic future as part of the company."
Travel Counsellors are also giving others who wish to learn more about the business the opportunity to attend and they can register through the company website.