TRVL: Apple alumni rewards consumers for being own TA's
TRVL, the new peer-to-peer travel booking platform,  is revealing the secrets of the Travel Industry, giving  travellers full access to industry rates and exclusive deals, pays a commission of up to 15 percent on every booking, and provides peer-to-peer travel advice.
The ambitious firm has received US$ 3.5million in funding to become a global player with millions of users. Launching in Singapore is part the global roll out.
Arthur HoffmanTRVL's COO is Arthur Hoffman  said, "When deciding where in Asia to launch first, the choice was easy. Singapore is an affluent nation of passionate travellers." This is reflected in the most recent market research:
Founder Jochem Wijnands (main picture), who  sold his previous company Prss to Apple commenting on the company's MO said"We're living in the DIY age of travel bookings, and TRVL is rewarding you for acting like your own travel agent. TRVL also gives access to unbelievable industry discounts of up to 65 percent, normally off-limits to travellers."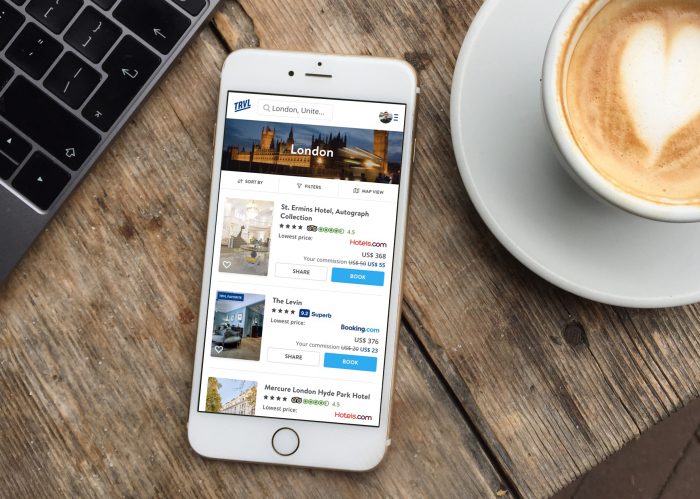 1.4 million locations
One of TRVL's industry partnerships is with Booking.com, global leader in connecting travellers with the widest choice of incredible places to stay.  Bryan Batista, Senior Director of Partnerships at Booking: "Consumers explore new ways to discover and book trips, we're always looking to make that experience as smooth and enjoyable as possible. TRVL's peer-based concept is interesting, and we're happy to offer more than 1.4 million unique places to stay via their platform.
Here at TD, we put our best efforts to provide the latest and most valuable content to our readers. It is a true labour of love - where we work hundreds of hours each month - to make sure we offer meaningful content. If you value what we do, please consider a donation of any amount.
This would mean the world to us! Thank you and click here to proceed!