Winter is going? The end of Iceland's Hollywood Glacier
Contributors are not employed, compensated or governed by TD, opinions and statements are from the contributor directly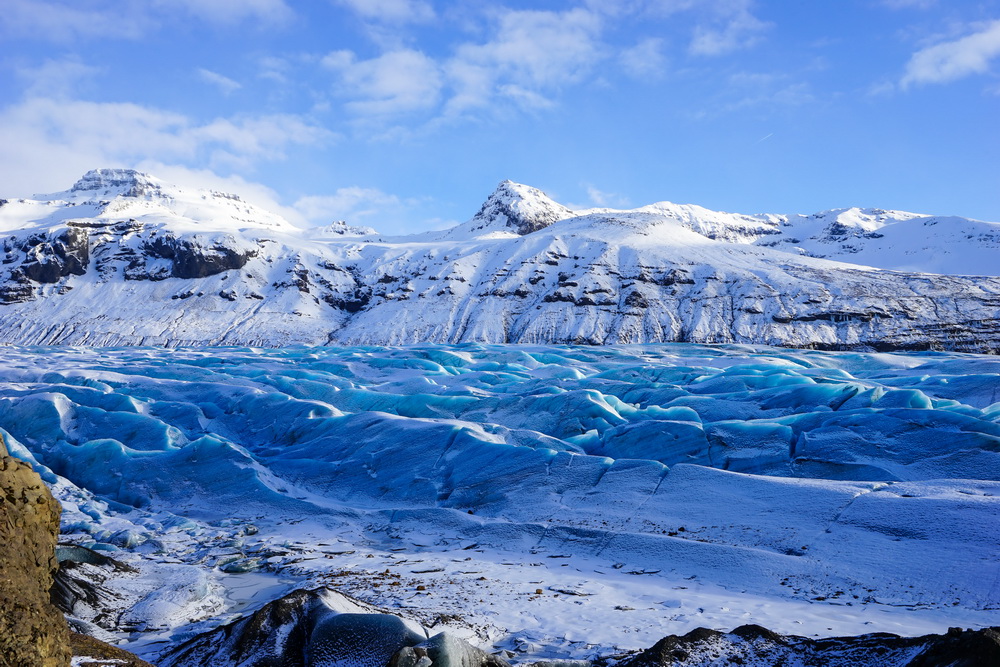 Game of Thrones, Batman Begins and Interstellar are just three of the marquee Hollywood productions that have set up production on the craggy ice shelf of the Svínafellsjökull glacier in Iceland. Its ancient bleak beauty has made it one of the go-to locations for filmmakers in search of an otherworldly and imposing environment to bring to life their artistic vision.
All this glamour has helped make Svínafellsjökull one of Iceland's most popular tourist spots, with movie fans and fantasy geeks gleefully tramping across the frozen scenery of their favourite shows, to get a taste of what it may have been like to train like Batman or fight off the icy touch of the White Walkers.
However, the great success of the glacier is also hastening Svínafellsjökull's, and other glaciers like it, destruction, thanks to a deadly combo of global warming and over-tourism. Now authorities consider the glacier unsafe due to increased melting and have stated no one should go there for any reason.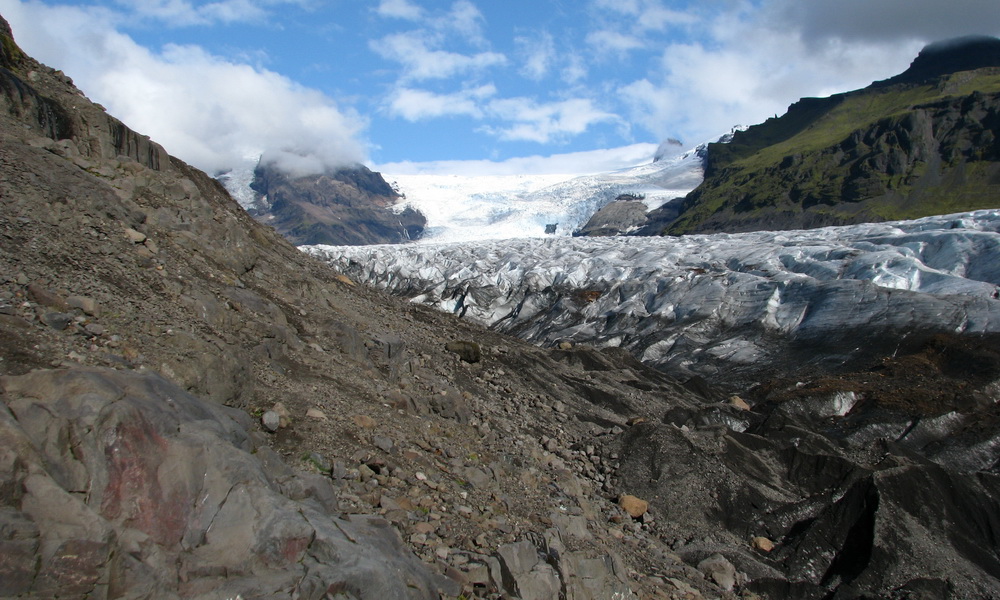 The problem began in 2014 when a fracture was found on the east side of Svínafellsjökull. Over the last few years the fracture widened with the knock on effect that "the glacier margin has moved at a rate of two to four cm per year in the period from late August 2016 to late August 2017".
According to an official report from the Iceland Met Office "a rough estimate indicates that about 60 million cubic metres of material are in motion" and "it is possible that the entire mass may be released as a single rockslide".
The report then drops this bombshell:
"Rockslides and rock avalanches on glaciers may break up the surface of the glacier, thereby adding ice to the moving material. In addition, the slide may sweep water from glacial lagoons on its way, creating a fast-flowing slurry of rock, ice, water and even air."
In a nutshell, that means one of the country's tourist attractions is melting away at unprecedented rate, and is now unsafe for use. To get the lowdown I spoke to Ryan Connolly of local tour operators Hidden Iceland, to find out what is going on.
End of an era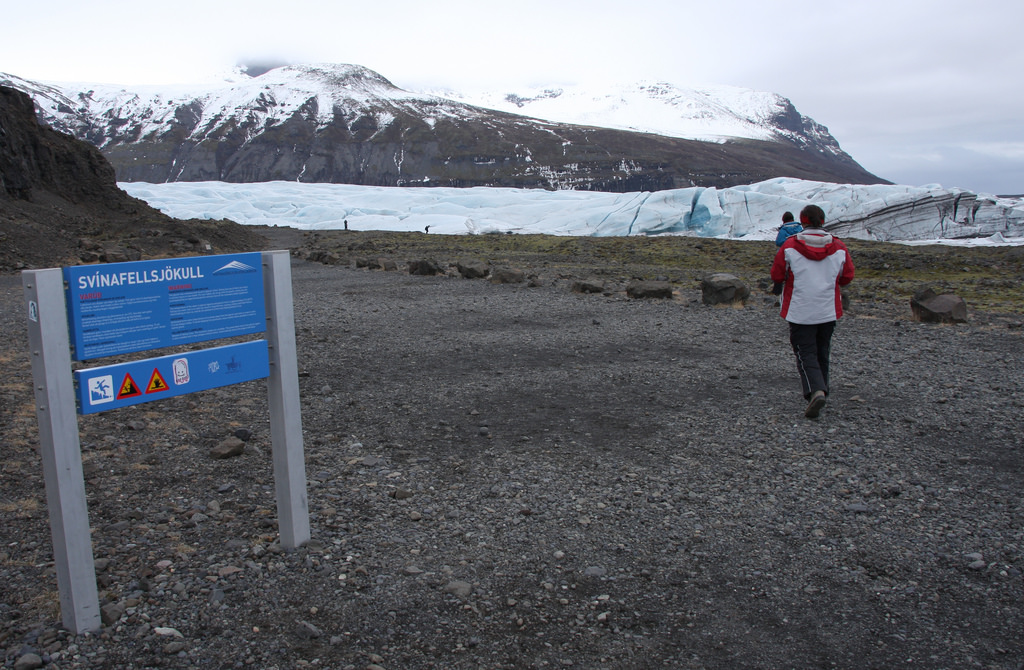 The fast approaching death of this fabulous landmark must be alarming. How has it gotten to this point?
Virtually all glaciers in Iceland are melting due to climate change. But this particular glacier was a very popular one, for two reasons: Firstly they filmed loads of movies on it, so much so it was often referred to as the Hollywood glacier.
Secondly it was a very easy glacier to access, plus it is flat at the front and easy to walk around on. This was exacerbated when film director Christopher Nolan reportedly financed the building of a road right to the front of the glacier. This, not only meant filming could be done easily but also, problematically, it meant many guide and tour companies could use this glacier as destination point.
Did you guys ever use it?
No, it was always so busy, which was precisely the reason we as a company avoided it. We always walked on other glaciers like Sólheimajökull, Falljökull and þörf recently Breiðamerkurjökull (below).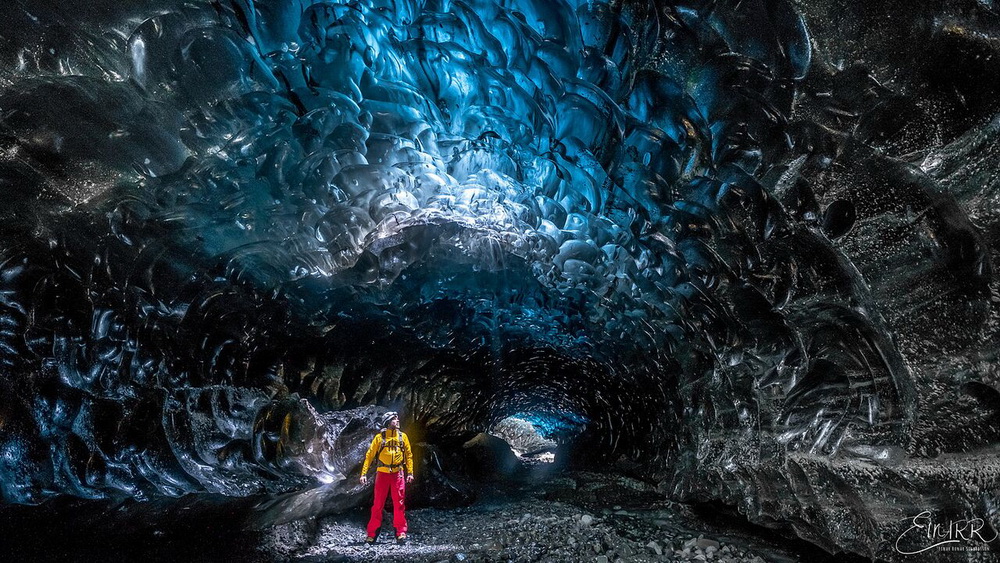 What has been the upshot of the closure?
Well, once Svínafellsjökull was officially considered too dangerous by the authorities it meant a lot of guiding companies had to scramble around to find other glaciers. Most have found something in one form or another but the reality is the glaciers are melting and fast. Not just because of tourists, but because of climate change.
This isn't an isolated incident as other glaciers are now completely inaccessible or getting close to the end of their usable life and it's sad to say but getting onto these beautiful beasts has a time limit.
That sounds so ominous, how long?
Let's put it this way, one of the glaciers we go onto on our 1-day South Coast Fire and Ice Trip, Sólheimajökull, has ablated more in the past 10 years than in the previous 100. The retreat of Sólheimajökull can be physically seen in the Chasing Ice documentary by James Balog (trailer below).
Apart from the massive environmental impact, how has this affected the way you do business?
Breiðamerkurjökull (ice cave) is unbelievably massive so access to it will likely continue for some time (probably) but certain mainstays are disappearing. We take our clients further afield to more obscure places that require a little more local knowledge to find and go into ice caves.
Glaciers have always melted but now, thanks to climate change, they are not recovering in winter, the way they used to.
Even the world famous glacier lagoon (Jökulsárlón) is a product of climate change. The lagoon is the leftovers of the same glacier disappearing over the past 70-80 years and just by chance created a lagoon that didn't fully empty out into the sea allowing mighty icebergs to accumulate in the crystal clear waters.
Memento mori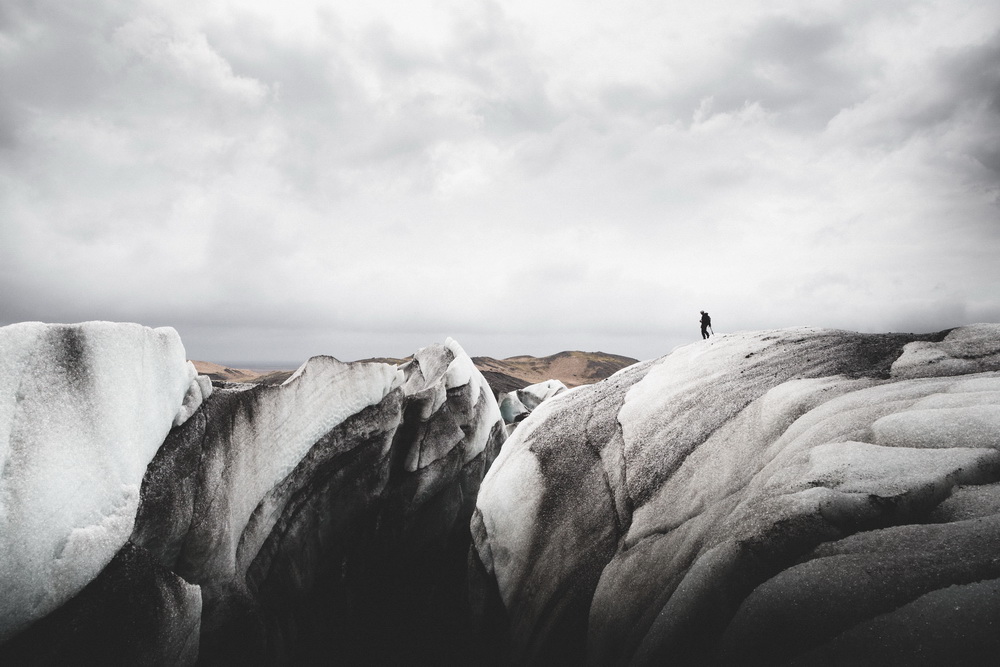 You paint such a beautiful but tragic picture. Is there anything that can be done to save the glaciers?
Good question. Our company specifically has very strict rules when it comes to the glaciers and sustainable tourism. We don't impact or change the glaciers in anyway unless safety is a priority. And even with that, it's skin deep effects like chipping out steps or minor effects from crampons. We also keep our group numbers to a maximum of 12, but small effects are caused even then.
We don't use any machinery or anything pollutant that might adversely affect the glaciers on a larger scale.
"Nowhere else in the world can give you this kind of visceral and visual reaction"
In fact, we decided to offset all our carbon emissions from our operations which include vehicle travel. So we are 100% carbon neutral. We use climatecare.org to invest some of our income in renewable energy emissions. Sadly not all companies are as careful as we are, and even if they were and we could halt the complications created by tourism — it will take a lot more than that to stop climate change
This all means that when you step onto a glacier in Iceland it really could be the last chance you get. Nowhere else in the world can give you this kind of visceral and visual reaction to the effect of climate change so easily — for now.