Hidden Iceland: "Trips we'd be proud to take our friends and family on"
Contributors are not employed, compensated or governed by TD, opinions and statements are from the contributor directly
It is still less than a year since Hidden Iceland was first set up by Scott Drummond, Ryan Connolly and Dagný Björg Stefánsdóttir – a small group of friends who came together through their shared love of the dramatic and primal nature of Iceland's landscape.
Since then, the intrepid tour operator has grown steadily, thriving on its independent status and presenting a more thoughtful and individual approach to touring the volcanic island. I spoke to cofounder Connolly about how Hidden Iceland was formed, its source markets and the Iceland Air free stopover scheme. 
How did you guys meet?
Scott and I both moved to Iceland a few years ago to pursue our passion for outdoor adventure and to become glacier guides. We met on day one of the course and have been close friends ever since, and still like to travel around the country together, finding new places to explore. Dagny and Scott are actually a couple. Dagny, being a local, met Scott through a chance encounter with a friend in the first couple of weeks of Scott's arrival. It was love at first sight and shortly after Dagny joined me and Scott on our adventures. Her local knowledge helped us to find even more secret places.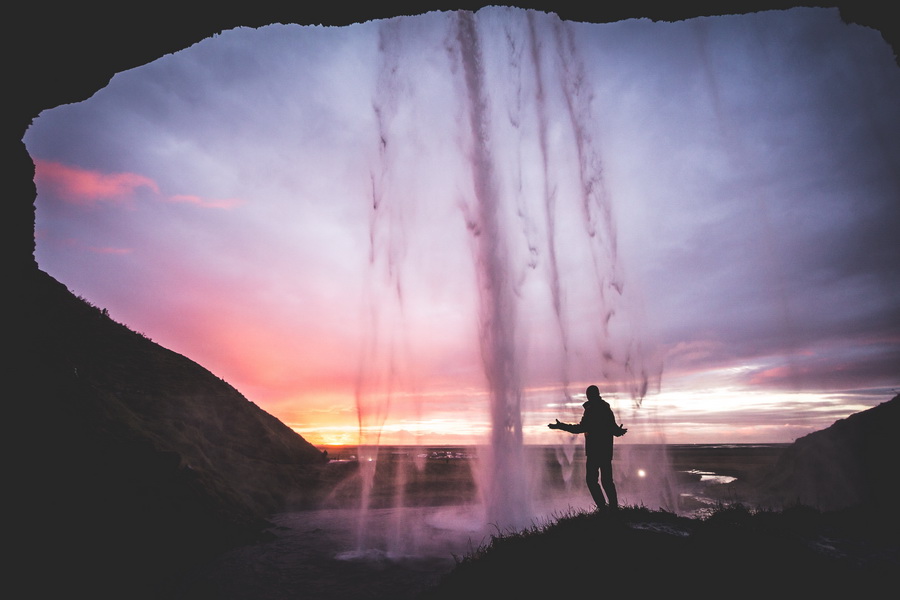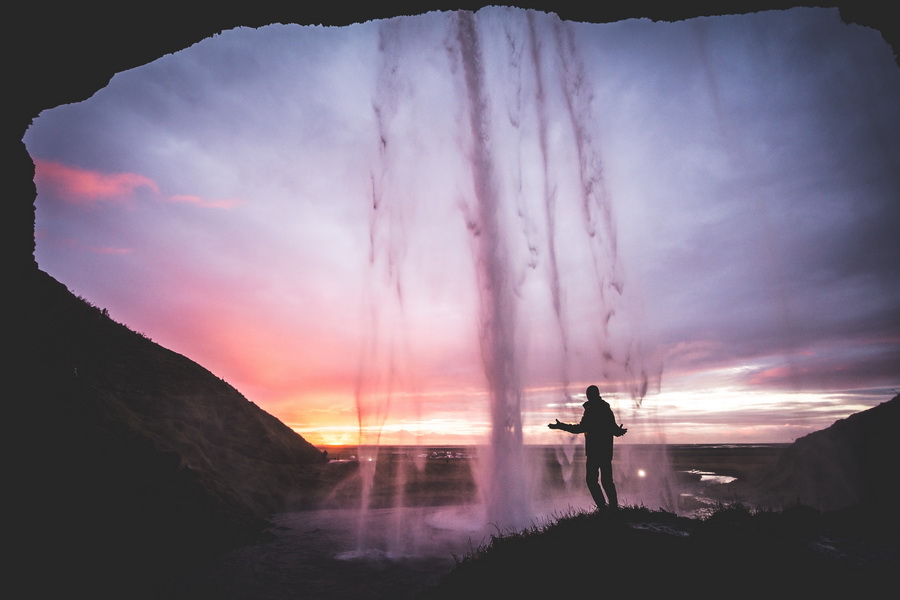 How did you come up with the idea for Hidden Iceland? 
We were in awe of the Icelandic terrain and couldn't see ourselves ever working anywhere else, but our love for Iceland was equally matched by our distaste for how many companies would herd as many tourists as possible into the same tired locations.
This way of doing things often affects the experience, impacts the environment, and even sometimes sacrifices safety. We believe that Iceland, for most people, is a once in a lifetime destination, and it should be our responsibility to make sure they get it and not by squeezing 200 people into a tiny ice cave.
"We wanted to create trips that we'd be proud to take our friends and family on and that's what we've done"
When we do find an ice cave in winter, which is safe to go into, on one of our glaciers — you can be sure it'll be beautiful and secluded.
So we set out to create an experience that was truly immersive. The trip would include experiencing the natural habitat, whether that's glacier hikes, ascending small volcanoes, or scenic walks to find a secluded waterfall.
We agreed that small groups and incredibly passionate guides would set us apart from other companies as well as always adding in something a little extra or off the beaten path. In short, we wanted to create trips that we'd be proud to take our friends and family on. And that's what we've done.
How did the business evolve? 
Initially, we wanted to only go to the hidden spots that no-one has been to before, or places that you can't find in the guidebook. And we certainly achieve that on most of our trips but early on we realised that most of our customers have a limited time in the country and want to do something immersive and different but they also want to see the most celebrated places too. So each trip now includes both!
That's why we've very carefully included the golden circle: platinum tour. It takes you to those must-see places but at times of the day which avoids most of the crowds and includes an immersive farm visit to a geothermal greenhouse Friðheimer and a dip in Iceland's oldest natural hot pool, the secret lagoon.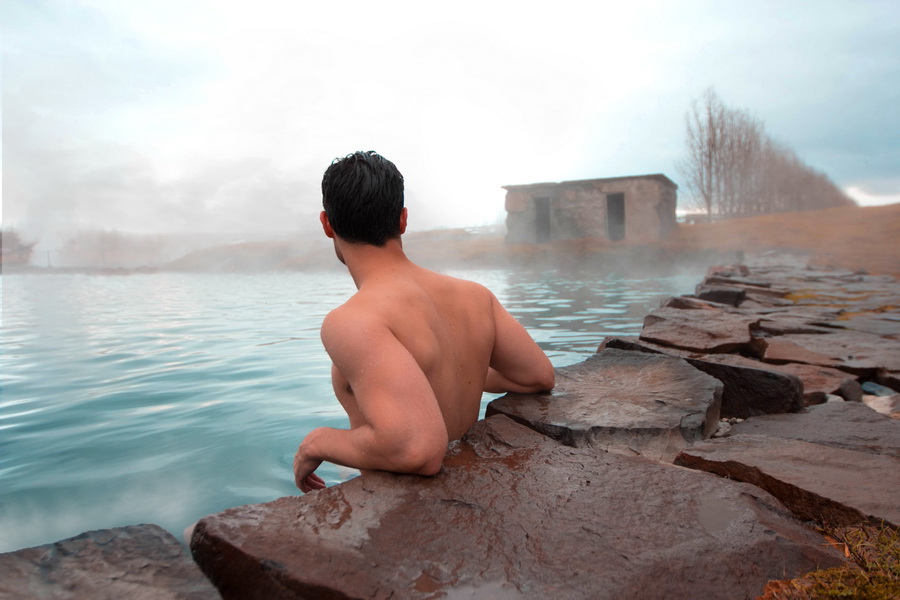 What challenges did you face and how did you overcome them?
The problem with taking people to the middle of nowhere is that it's 'in the middle of nowhere'. The glacier we most often hike on, Falljökull, has a truly unique beauty but logistically is difficult to get to and wouldn't be possible for a day trip. The same goes for many of the natural wonders far up north in the West Fjords.
"Iceland is still a very popular travel destination, particularly for guests from the US and the UK"
We needed to create strong relationships with local guesthouses. Places that shared our sentiment for immersive travel and added to the experience instead of just being a hotel to sleep in. Whether it's on the Heydalur Country Hotel, in the north, where you have the chance to hike to a natural hot pool after dinner or Lilja Farm Guest House, where you can play with the baby lambs in springtime, we have made sure you feel like you're still in nature. This has made each trip less dependent on timing and in our opinion has made it a better experience.
How do you find your guides?
Our guides are hired based on their personality which ensures a great tour becomes unforgettable. So far we've only ever had five-star reviews which seems to reflect this "travelling with friends" approach that we are trying to promote.
Who are the most curious about Iceland, what is your main source market?
Iceland is still a very popular travel destination, particularly for guests from the US and the UK, and although growth is slowing there are still rising numbers of visitors to Reykjavik – especially from travellers on short trips.
This makes us ideal as we pack in lots in a short time, and all our trips leave from the capital. We're also beginning to see people returning for a second time. It's a trend that we're embracing by offering more off the beaten path trips like a four-day excursion to the Wild West Fjords.
Do you get many people signing up for Hidden Iceland by way of Iceland Air's free stopover scheme?
We get a lot of people using the stopover option and being in the country for three to five days. I think we are really well situated for these customers as we cover so much of the country and include so many activities in a small space of time. Last year, I took a girl onto one of our glacier hikes who came to Iceland on a day trip…from New York.
She literally landed at 7am from New York, drove to meet me on our glacier for a short hike then drove back to Reykjavik, had dinner and flew back to New York that same day. Though, that's not a normal thing to do.
Pivotally, as we're based in Reykjavik, if someone only has a limited amount of time (and are first timers) we usually recommend that they combine the golden circle: platinum tour with the two-day glacier lagoon trip, a great introduction to the country and it includes a glacier hike.
How about families, are they welcome too?
Absolutely, we are geared up for the whole family. You don't need to be super fit to do any of our trips; even on our glacier hike or walking up an active volcano are well within the average person's fitness levels.
We often get private trip bookings from families wanting to have an experience that can cater for everyone and can be a little more intimate and personalised but regardless of whether you are on our standard south coast trip or have booked a private excursion to the Westman Islands we make sure everyone is taken care of.
Click here for more information and bookings.